93 Acura Integra LS-VTEC! LOOK!
04-15-2013, 05:17 PM
Registered member
Join Date: Oct 2010
Posts: 325
93 Acura Integra LS-VTEC! LOOK!
---
Name: jake
Location: martinsville
Means of contact: text or call 276-358-1915
Price: $trades only plz
i have a 93 integra..it has full gsr leather interior.. body is a 7/10 interior is a 7/10.. car runs great.. its my daily driver.. lowered on ebays and illumina struts in front and stock struts in back.. car has b18b1 block with gsr p72 head and gsr intake manifold and gsr tranny with stage 2 clutch.. car has chipped and tuned p72 ecu chipped on ec tune by j mills.. two step at 4000 vtec at 4500 and redline at 7500.. has short shifter.. crappy warm air intake lol and straight pipe exhaust into a flowmaster.. sounds great..car body has 300k(i know lol) swap has round 150k is what i was told.. i am wanting to trade for a stockish solid car.. that hasnt been swapped or tampered with..REALLY WANTING A ACURA CL (AUTO OR 5SPD) 99+ ACCORD(AUTO OR 5SPD) OR DB 4DR INTEGRA(AUTO OR 5SPD) just want a good solid car preferably a 4dr..eg..ek.cl or integra. but up for any offers.. i dont wanna go fast anymore lol just wanna look good.looking for other hondas and have to be 5spd unless its an automatic db integra.ACURA CL OR 99+ ACCORDS. thats the only way id trade lol.. so hit me up with any offers .. worst i can say is no..hatches.. 4drs.. del sols.. accords.. just let me know what ya got! LOOKING FOR A STRAIGHT CRUISER! 276-358-1915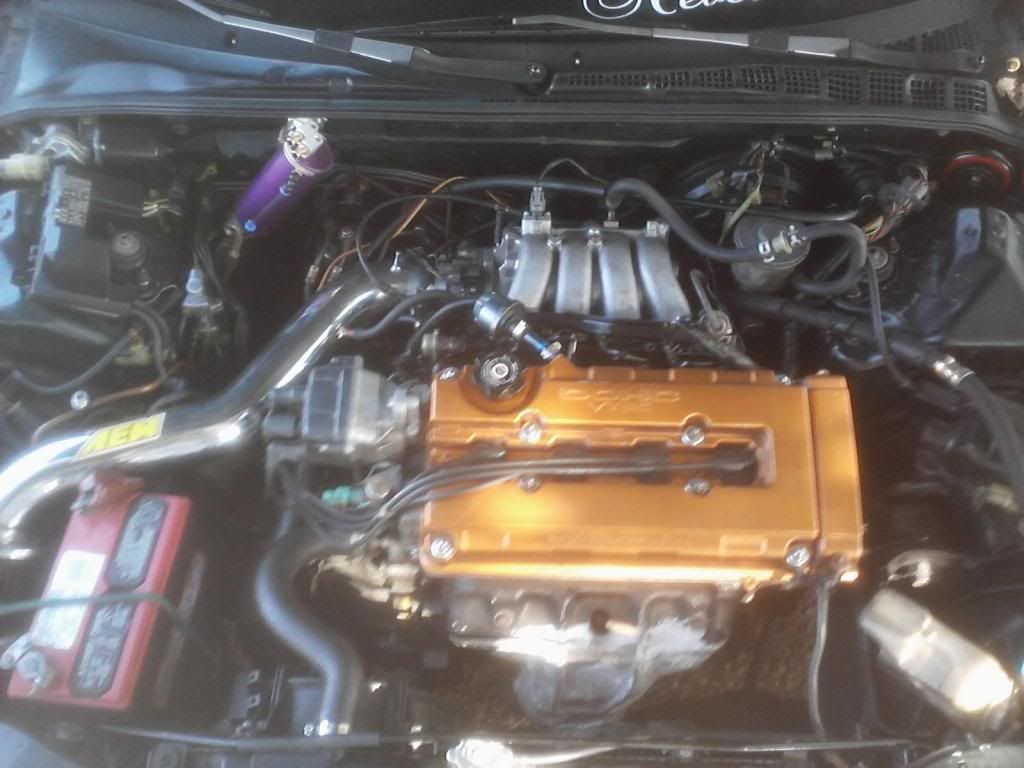 ---
Last edited by jakethesnake110; 04-17-2013 at

10:17 PM

.