92 Dx Hatch, matte black, LS w/ITR pistons, etc...
10-18-2012, 12:52 PM
Registered Member
Join Date: Aug 2010
Posts: 14
92 Dx Hatch, matte black, LS w/ITR pistons, etc...
---
Name: James
Location: Greensboro, NC
Means of contact: PM/3363455119
Price: $4500obo
Description:
Putting my 92 Honda Civic Hatchback Dx up for trade/sell.
COLD A/C!!! Will run you out of the car!
I drive this car everywhere, everyday. It is very reliable I have taken it on a 6hr trip and it never had one problem..it starts on first turn of key everytime and runs very sound.
Car had salvage rebuilt title when i got it..but ive looked the car over a million times no frame damage, or anything that would affect the driving of the car! (Just found out today that the salvage title is due to quarter was replaced on driver side, but i never could tell before the guy told me..so they did a great job)
-Mild Wire Tuck
-Matte Black Exterior
-Fresh Gloss Black Engine Bay!
Engine:
-LS Block
-ITR Pistons
-LS Head (wrinkle red valve cover)
-Skunk 2 Intake Manifold
-AEM Fuel rail
-B16 Tranny just rebuilt (No Grinds, Pop Outs, Shifts Great!)
-ACT 6 Puck Clutch, PP, and Flywheel (Stiff)
-Energy Shift Bushings
-Big Tube 4-1 Header
-2.5" Exhaust to stock looking muffler
-AEM Dry Flow Intake
-P28 Chipped (3500 2step, 7600 redline, also adds fuel and ignition timing after 5k)
-Optima Yellow Top Battery (Relocated the right way to the trunk)
May be forgetting something...
Exterior:
-Mugen Style Lip
-Black Housing Headlights
-8k H.I.D.'s
-Amber Corners
-Polished GSR Blades
-Purple Extended Lugs
-Gloss Black Duckbill
-Lowered on Tein Springs (Rides Good)
-Stock looking muffler
Interior:
-Polished Type R Shift Knob
-Autometer 5" Tach w/ shift light (brand new)
-DC sports Short Shifter
-Kenwood CD player
-Kicker Rear Speakers
-JL Audio Font Speakers
Prolly forgetting alot but ill add as i think of it....
Pictures: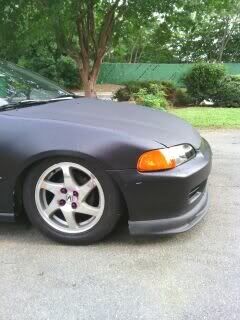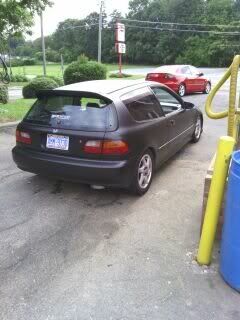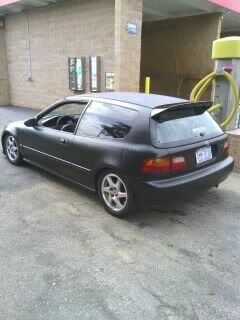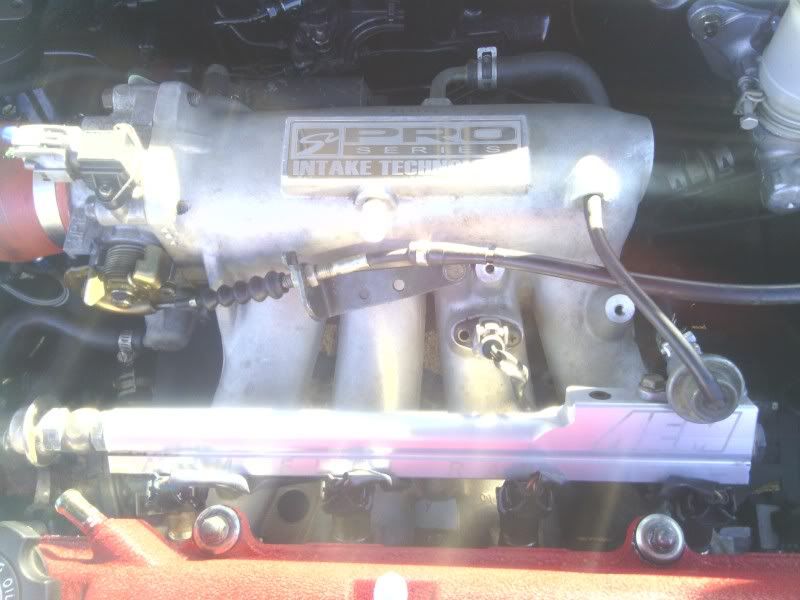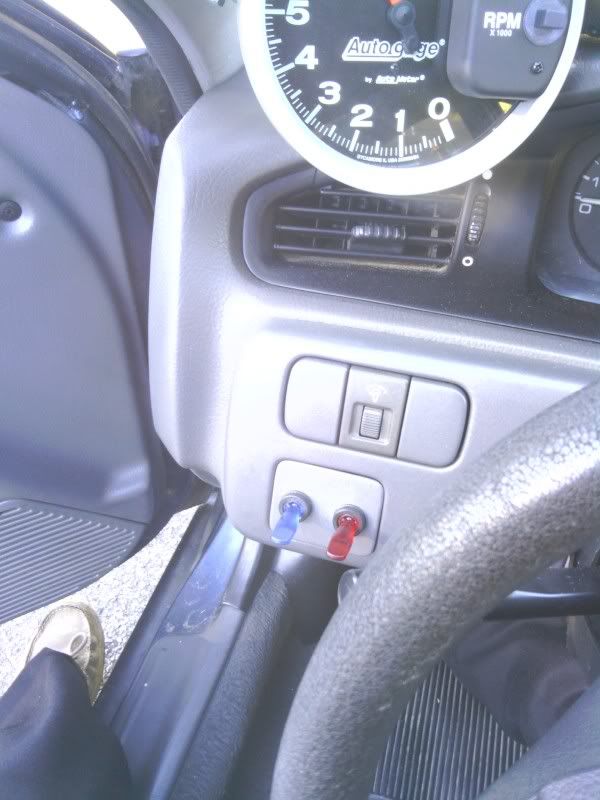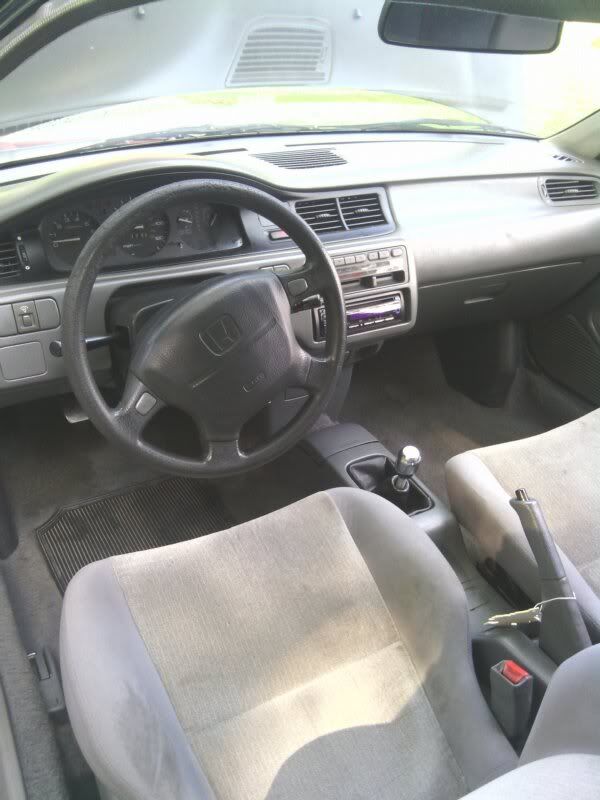 Picture of the HID's on but no longer have these wheels so dont ask if it can come with them..