91 ef sedan $800 obo
09-03-2012, 01:28 PM
Registered member
Join Date: Feb 2012
Posts: 275
Likes: 0
Received 0 Likes on 0 Posts
91 ef sedan $800 obo
---
Name: keith
Location: staunton
Means of contact: 540 688 9196
Price: $800 obo
Description: i have a 91 ef sedan that was riced out a bit, most was from boredom. has 238k on body, it does not have original trans the trans in it has an lsd. im not sure about the motor but it was pretty clean to have as many miles on it as it does. i am the 3rd owner it was owned by old people that babied it. it has an f1 stage 1 clutch with 4 k miles on it. reactive header 2.5" header back with ebay resonator and thrust muffler. very loud and raspy i regretted doing it. it had has new pads and rotors that were installed with the clutch but a rotor is either warped or something not sure i parked it once it started doing it because i got tired of driving it. also has everything in the distributor replaced along with plugs and plug wires. it is time for it to get an oil change i have a filter for it
the body is in bad shape. between rust and 2 deer incidents (one in the rear quarter panel and the other front end) its pretty bad. it also needs a main relay ( i have a used one not sure if its good or not) first 5 minutes of driving it it load up from way too much fuel and it fuel cut about 2500-3000 rpms not really sure when it happens as it has not tach. after that its good till around 4000 rpms and it misses here and there unless you run it hard for awhile then all smoke and missing will clear up and it will be fine. it does smoke when it misses but its just fuel you can smell it. it has after market speakers that will come with it for asking price if not im taking 2 the polk audios. the other 2 are vr3 or something like that. they do sound really good. there is no head unit i can supply an old kenwood cassette one if some one really wants it.
i dont want to sell it i was going to run it for the rest of the winter pull the motor and trans and send it to the crusher but due to a recent injury i cant work for the next couple weeks and i need money. i also have some integra da wheels with decent tires for $150 that can go with it. price is obo but i figure 800 is reasonable to ask going off of prices of other cars on here. it was getting 40+ mpg 34-35 when i ran the piss out of it. there is also a dent in the roof ive tried to fix it but it didnt help. after 55mph or so it will pop up or down it scares anybody that doesnt know about it. it has power nothing. no ps no ac or anything which is the main reason i dont like it
as for trades i would consider some things but id rather just sell it
Pictures: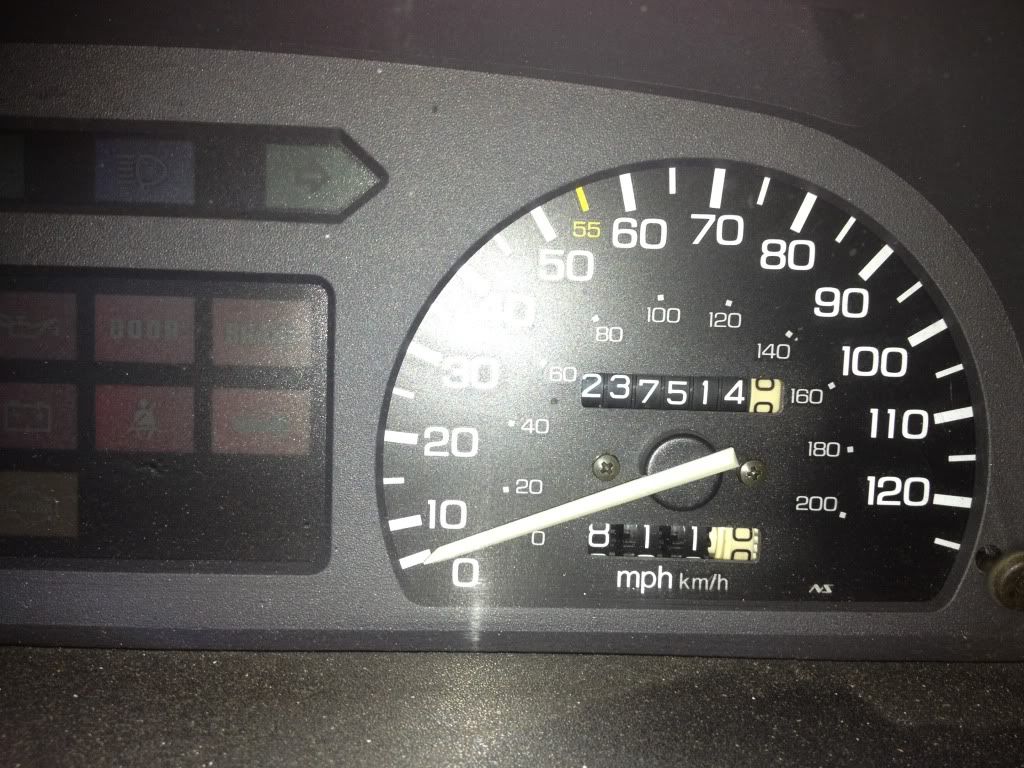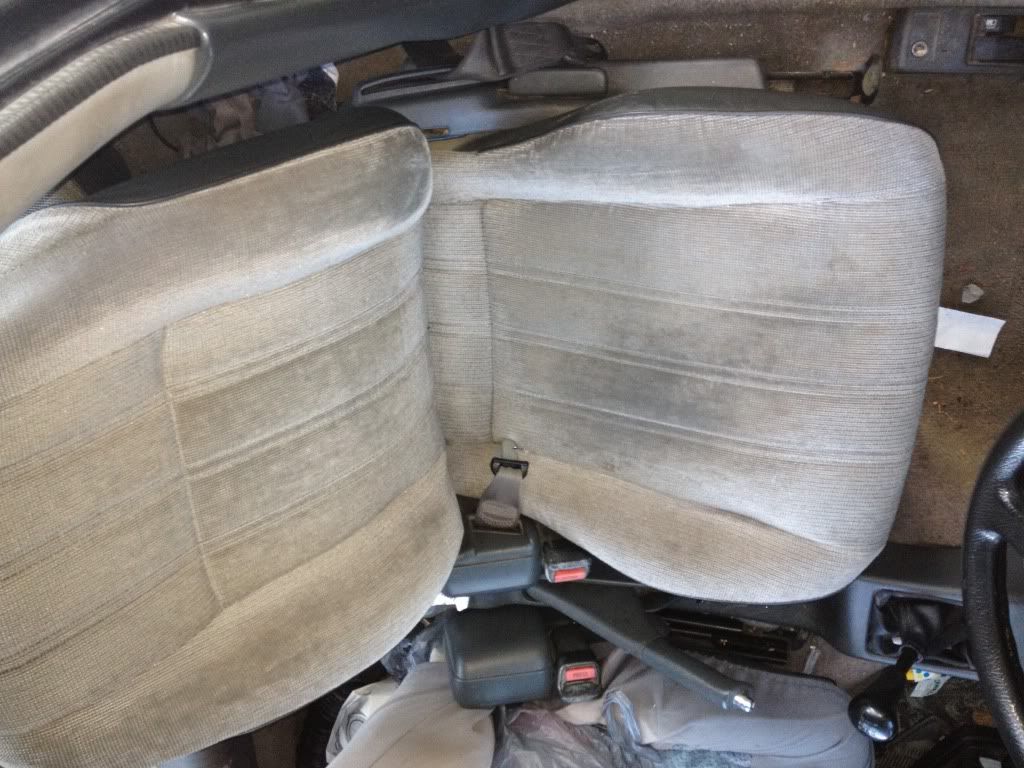 all of the interior is in good shape only one small crack in the dash
the rust has actually gotten worse than it is in this pic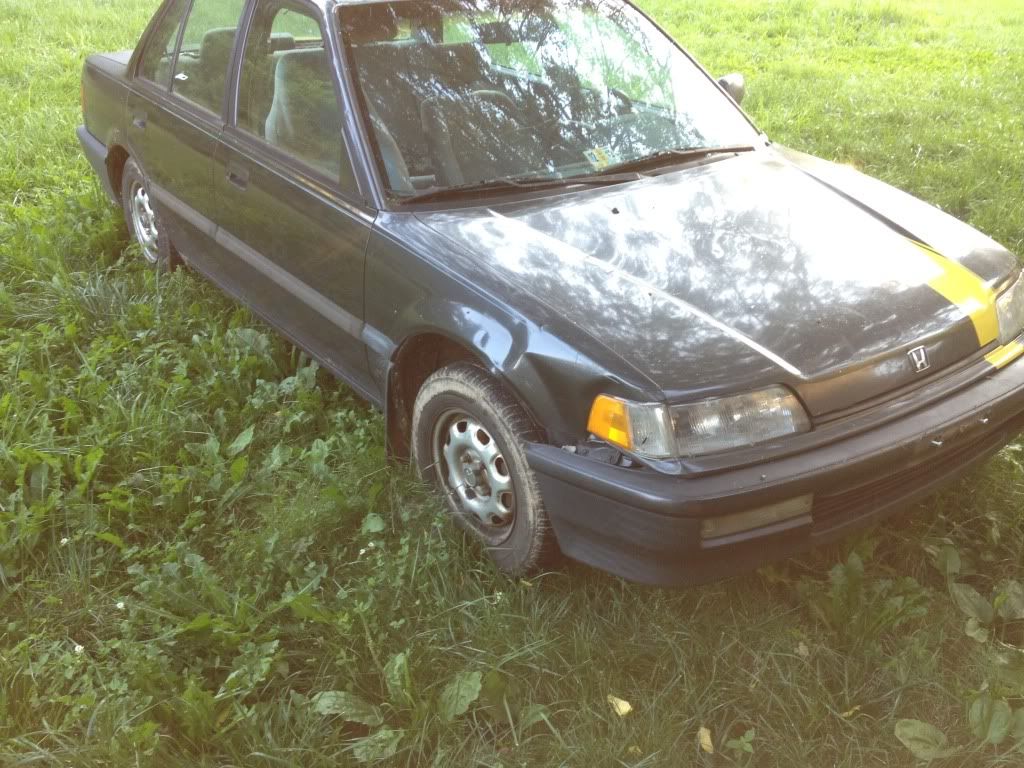 this was taken before the 2nd deer incident the rear quarter on this side has a big dent in it. they seem to like the passenger side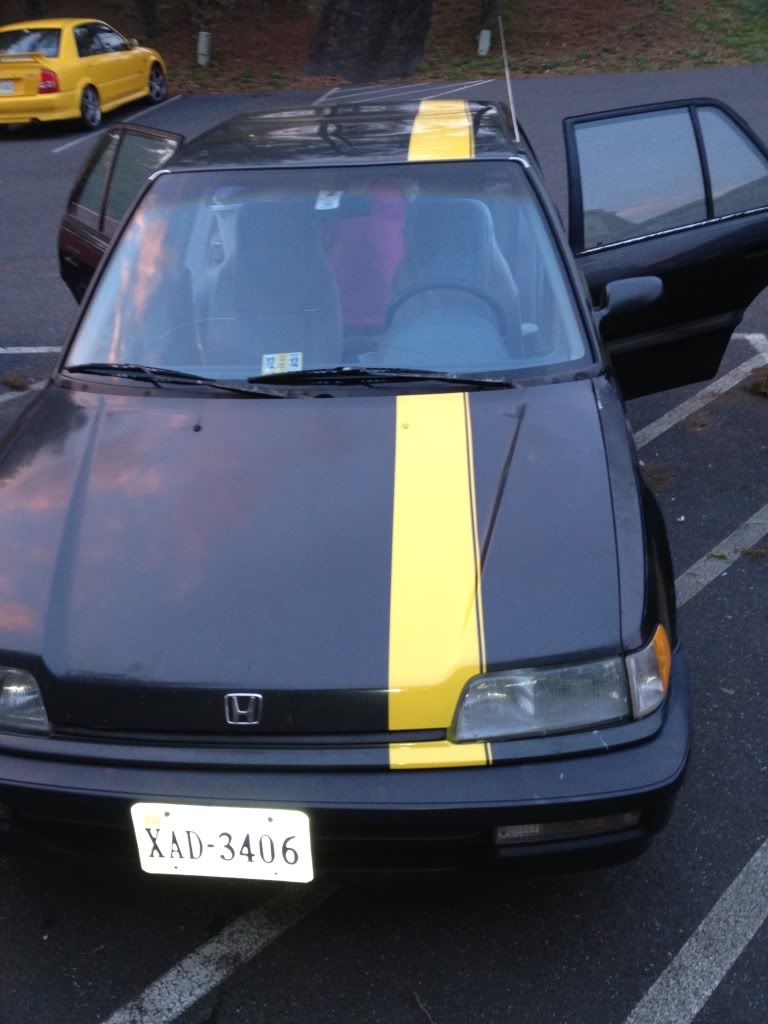 yes it has a bright ass yellow stripe. it was one of the boredom projects
---
Last edited by tweety2300; 09-03-2012 at

01:32 PM

.
Thread
Thread Starter
Forum
Replies
Last Post