2006 TSX Manual w/ NAV and 61K MILES!
06-07-2017, 04:28 PM
Registered Member
Join Date: Jun 2004
Posts: 34
2006 TSX Manual w/ NAV and 61K MILES!
---
Sold!
Name: Keith
Price: $10,900
Description: After spending two years hunting down this low mileage, one owner, clean Carfax, no accident, Black/ Black leather first generation TSX with Navigation and Tech Package unicorn, I must let her go to a new owner. My side business and home ownership projects require a truck and I unfortunately cannot own both. I say unicorn because I literally searched daily all over the country for this low mileage creampuff. I was patient and waited like a lion in the grass to pounce on the opportunity to own my practical dream car. It's never been smoked in and I worked in the auto industry for 7 years so everything has been maintained at proper intervals.
This car was originally purchased locally in Northern VA in 2006 by a patent lawyer in Arlington who worked only 3 miles away from his home unknowingly preparing it to be mine one day. It's pristine condition and careful care since new is evident although it does show some common wear for being a daily driver. There are a few minor dings and scratches as this is my daily driver but it's home each night is INSIDE the garage unlike some folks who equivocate their car to some outdoor lawn ornament or tree. The interior is nearly flawless for being an 11 year old car and all features, including the Navigation, 6 disc CD Changer Satellite radio (with aux imput), power heated seats, etc. function properly.
As you guys know, the 2006 was the first year with the more desirable intake camshaft, better, higher flowing intake manifold, and factory Auxiliary input for the radio. I'm a family man in my 30s which means that this thing has been babied and not ragged out my honda racing days have long been over but this thing was always a practical dream car for me.
Since owning it, I have installed, name brand, tasteful mods that honestly feel like it should've come from the factory. They are, in no order of importance, as follows:
Hondata ECU Reflash:
4850 rpm VTEC point decreased from 6000 rpm
7600 rpm rev limit
Maximum torque gain 28 ft/lbs torque at 6000 rpm
Maximum power gain 32 hp at 6000 rpm
Peak torque increases from 165ft/lbs at 4700 rpm to 168 ft pounds at 4700 rpm
Peak power increases from 201 hp at 7100 rpm to 204 at 6800 rpm
Very wide flat smooth torque curve. 90% of peak torque available from 2000-7000 rpm.
Fully dealer compatible - works with all Honda scan tools and equipment
CT Engineering (Comptech) "Ice Box" Cold Air Intake
Genuine OEM Acura All-Weather Floor Mats (with TSX logo)
Heeltoe Auto's HT-Spec Shifter Package including:
CT-E (Comptech) Short Shifter: Shortens the throw of the shift lever, making the distance traveled shorter and the shift a bit faster.
1 lb Maven Shift Knob: Adds weight to the shifter which increases momentum. This smooths out the notchy feeling that can come with the installation of the short shifter.
Hybrid Racing Shifter Bushings: These aluminum bushings replace the rubber bushings on the shift cables that deflect under the force of shifting, which is exacerbated by the added weight of the Maven ****.
I have all the original equipment (shift ****, intake, floor mats) that will be included with the sale as well.
Although there are other TSX's out there for sale, I haven't seen one with the rare low mileage, NAV, and 6 speed Transmission available. I have a clean title in hand and will only take cash or certified check in person.
Pictures: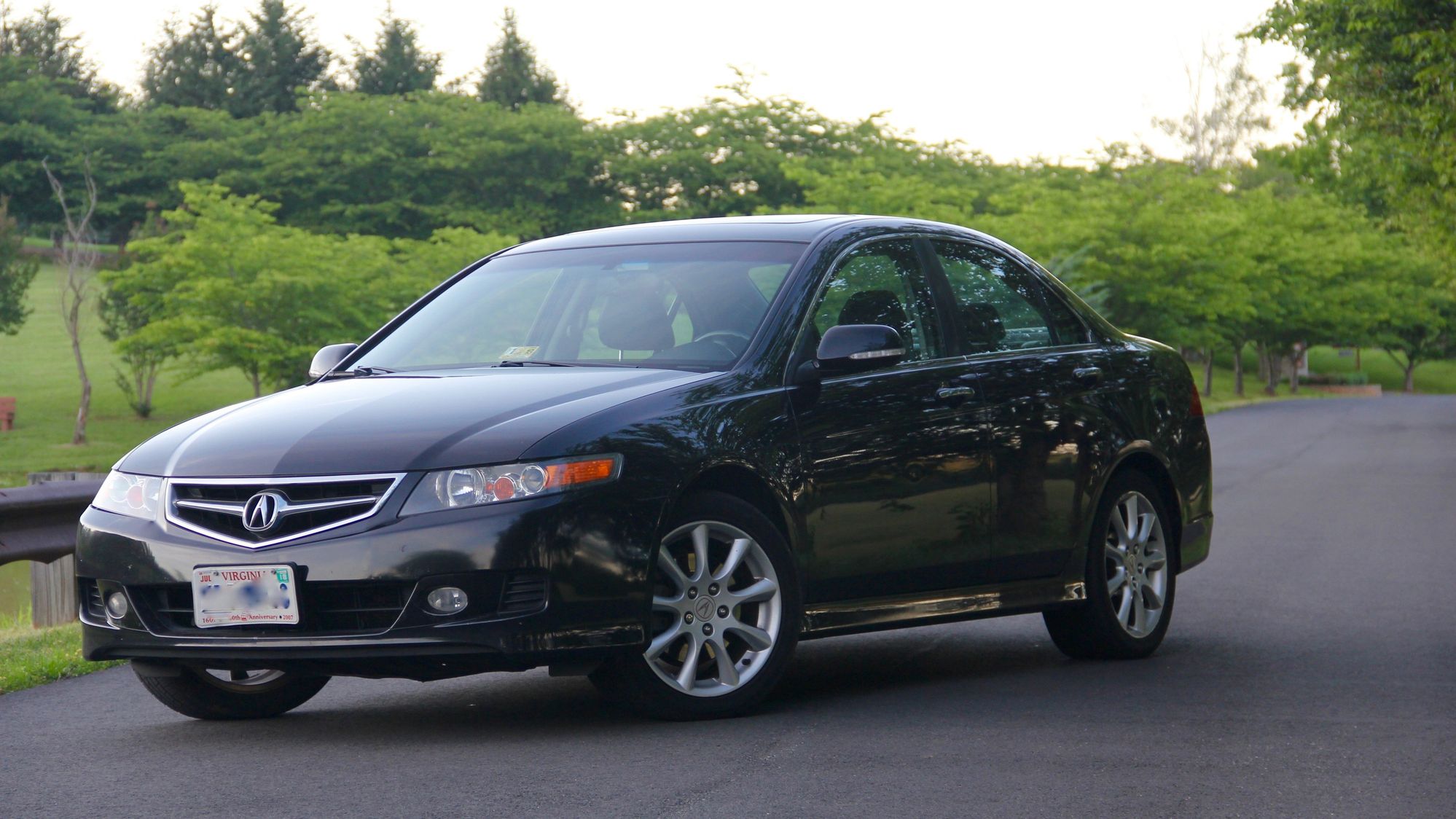 ---
Last edited by exratedaccord93; 08-24-2017 at

06:26 PM

. Reason: Sold
Thread
Thread Starter
Forum
Replies
Last Post