2004 Honda Civic Si (EP3)
01-10-2012, 02:08 PM
2004 Honda Civic Si (EP3)
---
**** SOLD ****
Name: Kyle!
Location: Virginia Beach
Means of contact: PM/Thread
Price: $$7500 obo
Description:
2004 Honda Civic Si
Color: Silver
Mileage: 91,xxx
Transmission: 5-speed manual
Clean title
Maintenance
: (what I have done since my ownership, most less then 10k miles ago, some more recent)
-Oil changed ever 3k with Mobile 1
-New NGK Iridium Spark plugs
-New Gates Serpentine Belt
-Valve Adjustment (Did it just because to make sure everything was good)
-New Valve Cover Gasket (replaced when valve adjustment done)
-Replaced Transmission fluid (AMSOil Synchromesh used)
-New Battery 3 months ago
-New Endlinks (front and rear)
-New OEM sway bar bushings (front)
-New Outer Tie Rod ends
-New OEM Upper Strut mount bearings (the part that eventually makes noise in front suspension, just replaced)
-New OEM Cabin filters
-New Brakes all 4 corners (Napa blank rotors and Wagner thermo quiet brake pads)
-Flushed Brakes and rebled all fluid
-New OEM Exhaust hangers
-New OEM Exhaust donut gaskets
-New front/rear wiper blades (OEM in rear, Trico NeoForm ones up front)
-Replaced all 4 struts (front and rear) with used ones from an 05 w/ 25k miles on them (previous owner had it on skunk2 springs, didn't want it that low for daily driving so I replaced struts when I put new springs on)
-Greased Door hinges
-Greased Clutch, brake, accelerator pedals
-Flushed all clutch fluid and replaced
-Removed the front seats and greased all hinges on the seats
Modifications
:
-Hondata ECU Reflash (previous owner did it, tuned for intake, header, exhaust, revs to 7700)
-Hondata Airbox mod (stock airbox basically just gutted)
-K&N Drop in Air Filter
-Eibach Sportline Springs (very comfortable for DD and lower it enough to remove a lot of wheel gap)
-JDM Amber fender marker lights
-02-03 Tail light conversion (done right with correct harness and bulbs, I like the 02-03 tail lights better)
-Ebay Fog lights (Clear installed, but have yellow that you can have with it as well)
-Tinted windows, 35% rear, 50% front (legal tint in VA)
-New (four) Hankook 215/45/17
-Drag DR31 wheels 17X7 5-100/114.4
Pictures: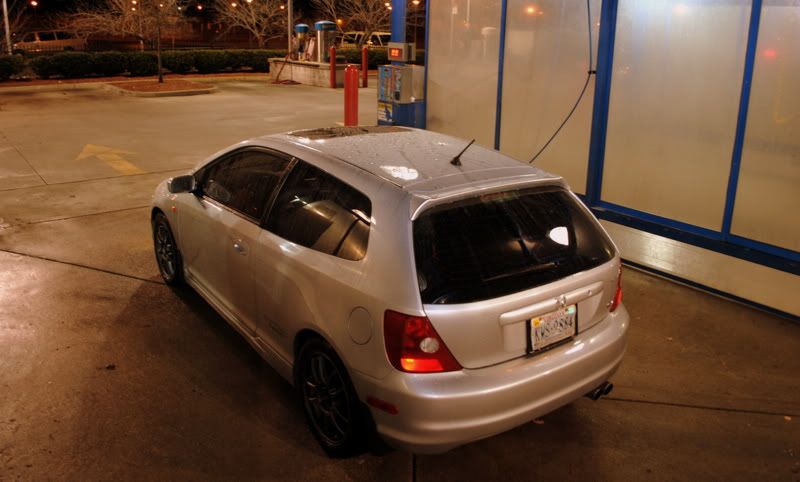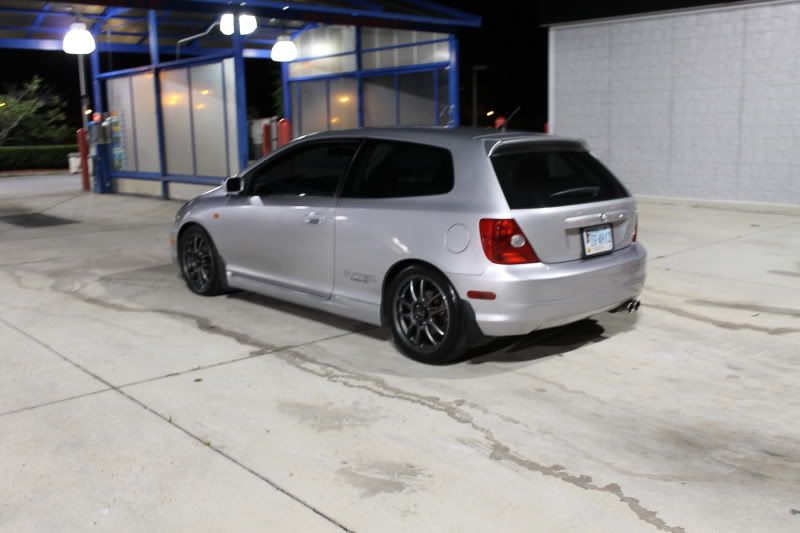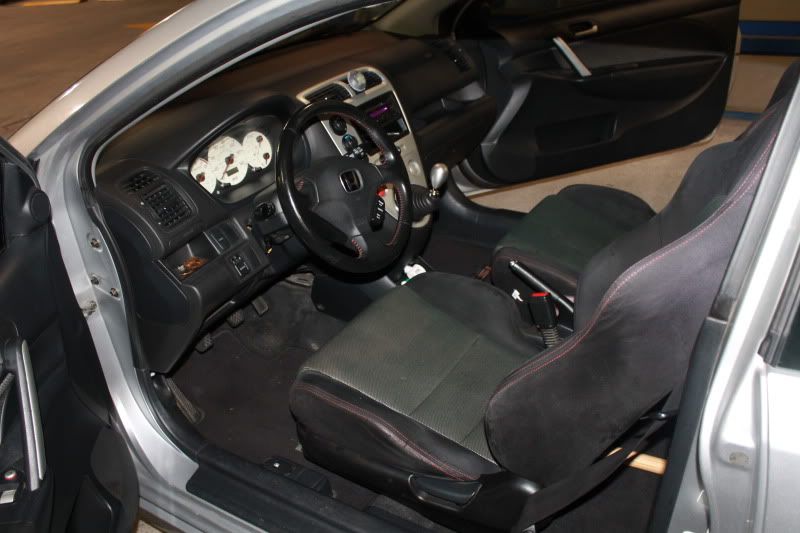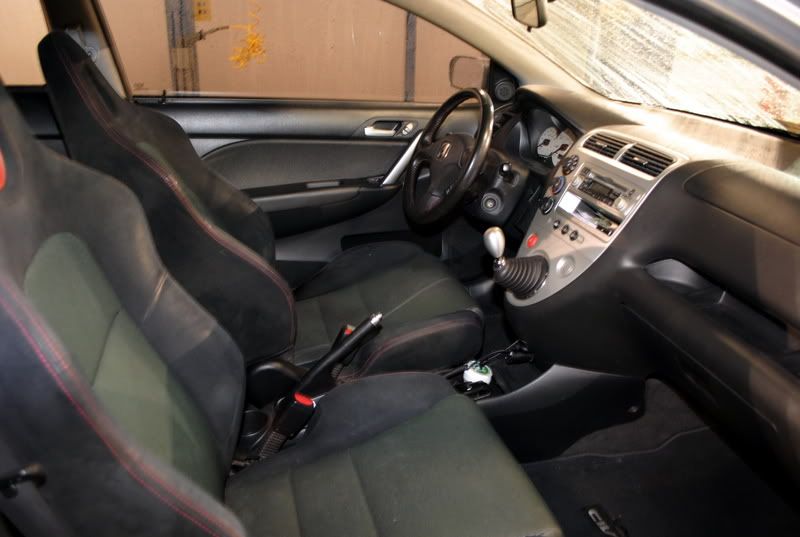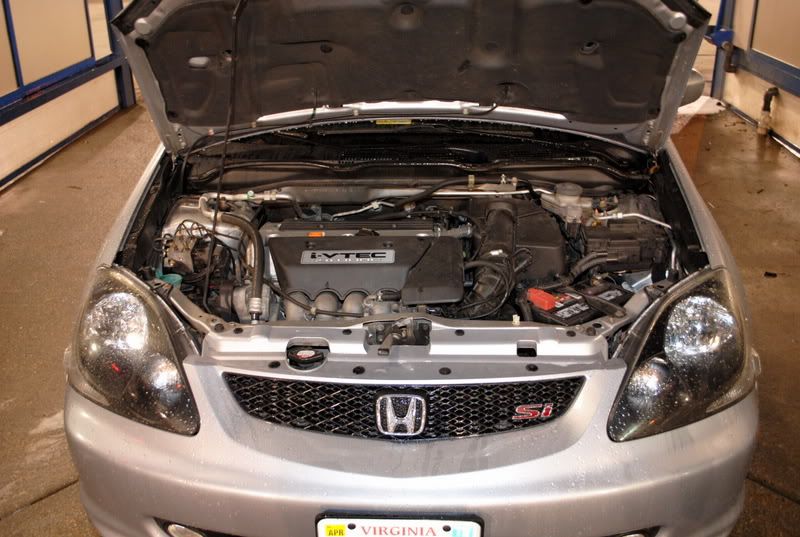 ---
Last edited by Kyle!; 02-04-2013 at

03:11 PM

.
01-10-2012, 02:17 PM
Re: 2004 Honda Civic Si (EP3)
---
Bump for my boy, car is really clean and rides really smooth. GLWS bro
01-10-2012, 02:23 PM
Registered Member
Join Date: Jan 2011
Location: 757
Posts: 645
---
01-10-2012, 02:41 PM
01-11-2012, 09:51 AM
Re: 2004 Honda Civic Si (EP3)
---
01-11-2012, 11:06 AM
Re: 2004 Honda Civic Si (EP3)
---
I miss my ep3. Wish I had my rsx paid off I'd trade you.
01-11-2012, 05:46 PM
01-11-2012, 10:45 PM
Re: 2004 Honda Civic Si (EP3)
---
Miss my ep3 very nice car.
01-12-2012, 01:06 PM
Re: 2004 Honda Civic Si (EP3)
---
01-14-2012, 11:30 AM
Registered Member
Join Date: Jan 2012
Posts: 2
Re: 2004 Honda Civic Si (EP3)
---