2004 Acura TSX A-Spec CGP
09-04-2014, 03:27 PM
Registered Member
Join Date: Nov 2011
Posts: 103
Likes: 0
Received 0 Likes on 0 Posts
2004 Acura TSX A-Spec CGP
---
Name: Dre
Location: Nova
Means of contact: PM or 571-2four5-20two5
Price: $10000 OBO
Description: Putting my TSX on the market to see what I can get for it? Cash/ Trade. Mostly interested in RSX's for trade though!
CAR IS ON ENKEI NT03'S RIGHT NOW, WILL BE PUTTING THE STOCK A-SPEC WHEELS ON FOR THE SALE.
IF YOU WANT THE NT03'S WE CAN TALK ABOUT IT!
2004 Acura CGP TSX - 6 spd manual transmission
120K miles and paint is in great condition
-OEM A-Spec package (front lip, rear lip, side skirts)
-OEM Trunk Lip Spoiler
-17x7.5 A-Spec wheels that look brand new. 3/4 tires have great tread, will include another tire for when that 4th one wears out!)
-S2000 AP2 exhaust tips (have the A-Spec tips as well)
-Lowered on Tein S-Tech springs and Tokico Blue shocks (also have the OEM suspension)
-Chrome grill painted to match CGP
-35% reflective and dark tint all around except windshield
-Clean Grey leather inside (will get pics soon)
-Grom Bluetooth unit for music/phone calls
-6 CD changer with premium sound
The bad:
-Tiny dings and scratches that happen with a 10 year old car, car is extremely clean though
-Area where the acura and tsx badges were need to be buffed , topical scratches from the emblem removal. (Still have the emblems to put back on) I WILL BE BUFFING THAT OUT SOON BY A PROFESSIONAL SHOP
Asking 10k or trade offers (only for a RSX Type-S with a clean title)
No lowballers, no response will be given!
Pretty hard to find a manual TSX with it's OEM A-Spec package!
This car has been babied and will continue to be if not sold.
Thank you for your time!
Pictures:
these iPhone pics show the how good the body is, but not the paint/sparkle of the wheels. will take more if requested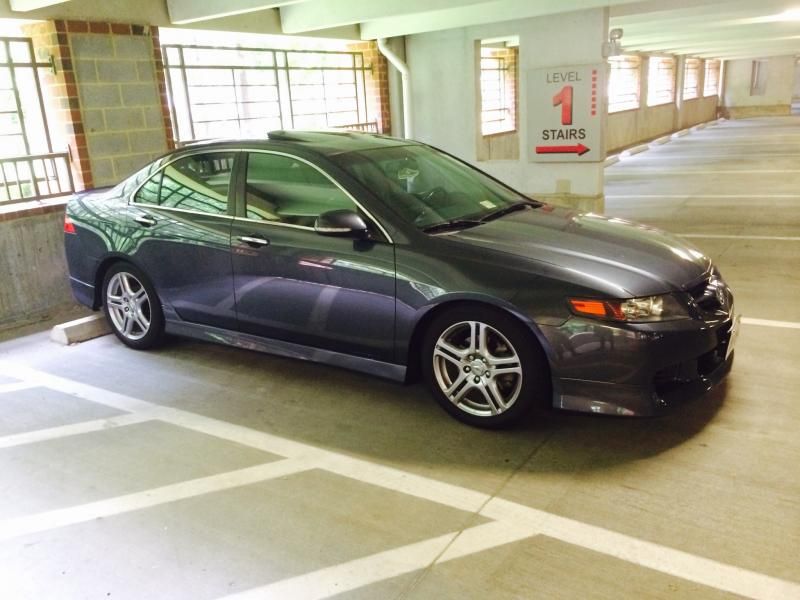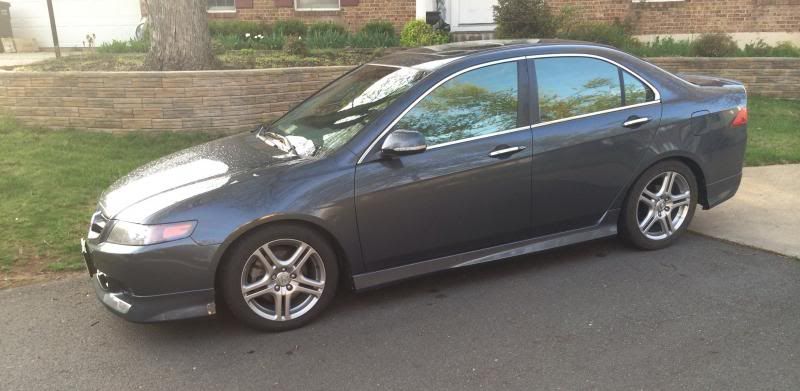 How she sits right now, again, will be sold with the A-Spec wheels unless we can come up with something!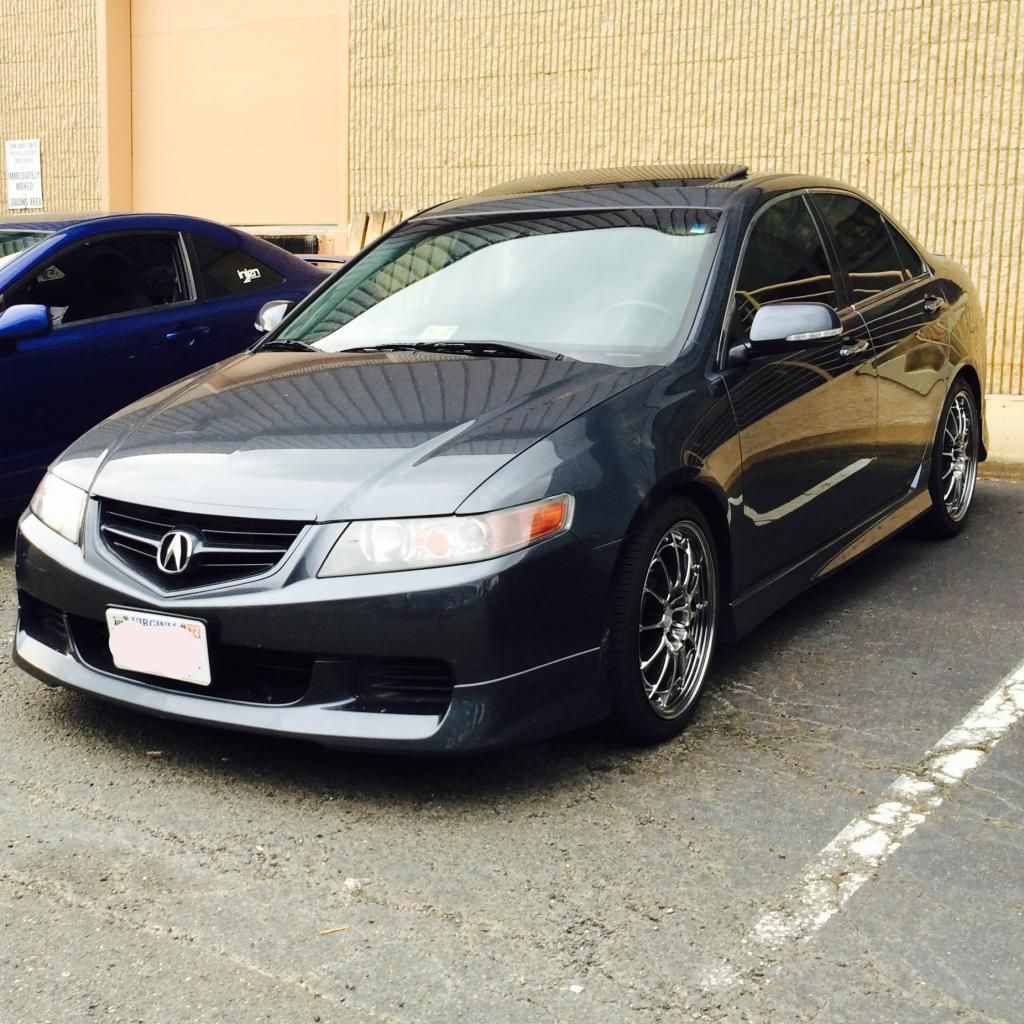 09-05-2014, 05:05 AM
NAZI mod
Join Date: Oct 2008
Location: Virginia Beach
Posts: 1,218,294
Likes: 0
Received 0 Likes on 0 Posts
Re: 2004 Acura TSX A-Spec CGP
---
Interior pictures?

If it's an A spec, where are the fog lights? Also, does it hav Nav? If neither of those options are present, it's not a true a-spec, someone just added the ground effects somewhere along the line.

Not to mentioned if you debaged it, and there wasnt an "A-Spec" badge.......
09-07-2014, 04:27 AM
Registered member
Join Date: Sep 2010
Posts: 184
Likes: 0
Received 0 Likes on 0 Posts
Re: 2004 Acura TSX A-Spec CGP
---
Sounds like just a tsx with the aspec kit. No shame in it, but not a true aspec.
Thread
Thread Starter
Forum
Replies
Last Post