2000 GSR White Built for Boost
10-18-2011, 01:06 PM
Registered Member
Join Date: Oct 2011
Posts: 5
2000 GSR White Built for Boost
---
Name: Craig
Location: Maryland
Means of contact:
[email protected]
Price: $7,500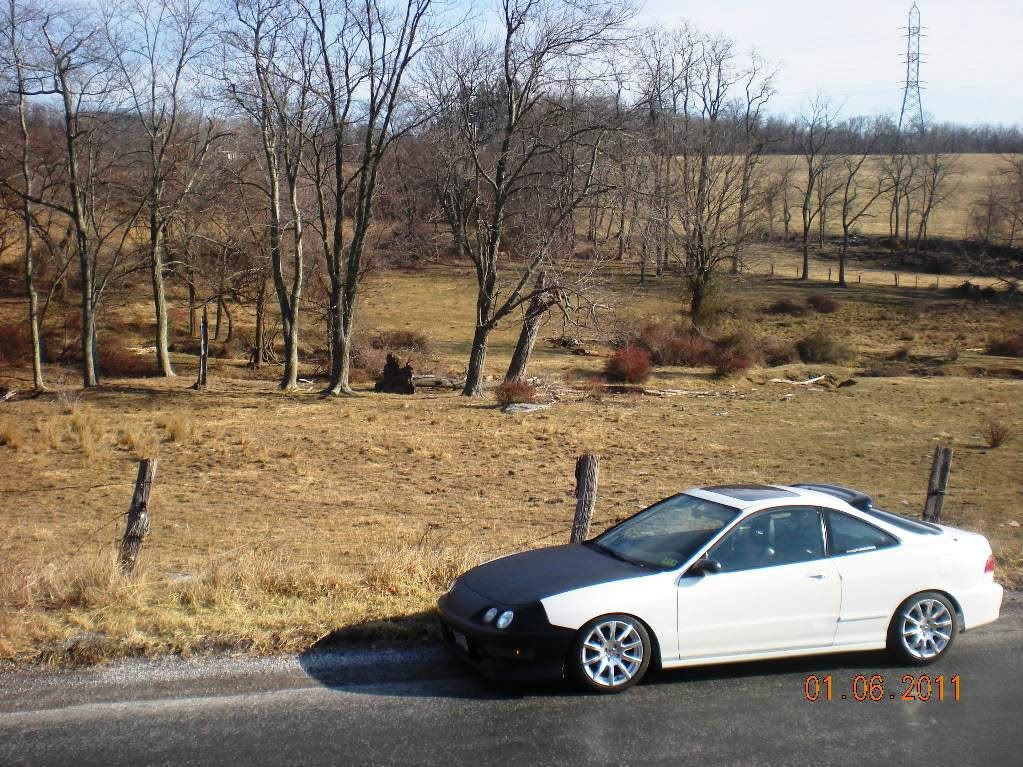 Description: $7500 -- Gets you JDM front end parts and JDM doors with purchase of car. Located in MD Built for boost never got to boosting it.
Heres the deal, i got this car off a trade for a bike about 2 years ago now and the motor was beat so i rebuilt it through a machine shop. It had all new bearings installed, the crank was balanced and blueprinted, the pistons are overbored .5 so are 81.5mm and the block is block guarded.
The head is also built, and ported with a port matched 70mm Throttle body. The valves are standard size but have a 3 angle job done on them. The entire motor has 7k on it and was never boosted a day in its life like i planned. Reason for sale is simple, I would rather focus on just my hatch for now and have just one modded car. I never was really planning on have a second toy and like i said at first it was from a trade for my bike so kind of just happened.
I have paperwork from a machine shop showing the work they had done, along with almost every invoice of parts inside and outside the car. The ones i dont have is from what the machine shop had ordered and not myself. I will and can have a MD inspection ticket for it so you can get it tagged, and there is a good chance it will have a waiver for the emmissions testing also. Not sure on that yet.
Motor Specs
- 7,xxx on build never turboed, chassis has 119,2xx motor when in rebuilt at 112,xxx
- B18C5 block guarded (97 US TYPE R SPEC) obd1 changed over from obd2
- 81.5mm Arias turbo pistons 8:8.1 compression
- Eagle rods
- P72 GSR Head
- P72 ECU - Neptune program
- ARP Studs
- Mishimoto Half size 3 core radiator
- Brian Crowler valves (dished, 3 angled)
- Supertech valvetrain springs retainers
- Skunk2 Intake Manifold and Throttle body. Manifold is limited edition Type R red, its not a fake i didnt paint it. Throttle body is Skunk2 Black Series and is a 70mm, it is port matched to the Manifold log.
- Buddy Club 4 Cams (These need to be replaced if you plan to turbo, i was going to replace them when i went to do the turbo but hadnt gotten there yet, these cams well they suck ass and thats just being honest. They create a lot of smoke and burn some oil while in vtec because of how large and over excessive the cam profile is. I did not pick these cams they came with the car and i had no idea they sucked so bad.)
- Buddy Club Cam Gears
- GSR Transmission (Third gear syncro is beat, again something that came with the car and hadnt gotten to replaceing yet, so it does grind most of the time but if you do it right doesnt, its weird to explaing but driving you will get it.)
- Stock axles
- Clutch new to build (Clutch masters FX200)
- Flywheel new to builld (Fidanza light weight)
- Percision 310cc injectors
- Areomotive Fuel regulator
- Walbro 255
- Hasport race mounts. Not the stiffest bushings but the middle ones.
- Master cyl., slave cyl., was all just replaced and clutch line is 100% leak free.
- No AC or PS, but i have the lines, pump and pulley for the PS if you wanted it.
-----------------------------------------------------------------------------------------------------------------------------------------------------
Type R cams and a little tranny work and this thing is ready to roll out on a turbo basically.
Interior
The seats in the photo are obvious Red JDM type R seats but the car will come with Black JDM type R seats. The back type R seats are staying in. Thats about all, it has a head unit that came with the car when i got it and the speakers that are in it too.
Suspension
- Skunk2 Coilover Sleeves
- Skunk2 rear shocks, Koni Sport Yellow adj. damper front shocks.
- Skunk2 front camber, and i think SPC rear camber, this came on the car when i got it i didnt mess with it
Exhaust
- Megan budget header to get car on the road
- 2.5in custom exhaust with cat. and N1 muffler
- All O2 sensors are in, it even has a AEM wideband installed
The bad
- The cams like i said
- Body isnt in the best of shape. As most may know already not a lot of people enjoy a honda as much as say any of us, so they dont treat it the best. When i got the car, and so the guy claims the night before we are making the trade. It gets backed into by his brother. Now that sounds bad but please see the pictures. Yes it is starting to rust and i planned after the turbo getting all the body work done and the car repainted. It does have other door dings just throughout it and long story short if you come look at the car i will go over all this. I am basically saying it does need body work, so if you want to have the nicest car on the block the day you drive away this isnt your car.
Final thoughts
The car doesnt leak at all, no water into the cab, no leaks from the motor, everything is in great shape and working order i have spent a lot, i mean a lot of money and time on this car. The motor build itself, just machining and parts was about $6000. Other parts i had added on like TB, manifold, shop time, ect. was at least another $2000. Like i said this car is ready for turbo as far as the motor goes and i am not out to sham anyone. Again, i have basically all the paper work to support my claims.
The motor was tuned at Innovative Motorworks in Carlisle PA by John Kerr. I had a dyno but lost it in the months past but i am sure i can just call him and have one faxed to me. My brother and i are in that shop almost every month between the both of us and know us well, so even if you wanted to ask John and Derek about my car personally they will tell you just what i have been expressing.
I do not want someone to offer me $4000, for real if you arent anywere even near my asking price I wont even answer. This is the price I am asking, the price I will take. I am not saving for a house i own one, I am not about to have a kid, and i make more than plenty of money in my current profession to be living more than comfortably for my age so long run short this is by no means a distress sale. I will either wait it out, or just take it off the market and finish the car. I am at a point I either want to sell it for xxx amount or continue. Its a great car and runs like a champ, perfect car for a teen to start out in even because of the low compression. Doesnt revv as fast.. You may send me a PM with your telephone number if you would like me to contact you to discuss any deals. I am not really looking for a trade, but it has to be a car no motorcycles if you do have a trade for a offer.
ASKING PRICE
$7500 ----- $6500 without black JDM Front recaro seats
Parts you will receive with sale
- I have 2 type r doors but only the one on where this guys brother backed into the car, the other door is included with the sale.
- 1 type R JDM bumper
- 1 type R JDM Hood
- - - $500+ in value
Dont want any of that??
$7000 then. $7000 and your about 5k from being a boost monster. If you budget build the turbo you could prolly even be $3500 away... I have done the hardest most costly part for you building the motor...
Pictures: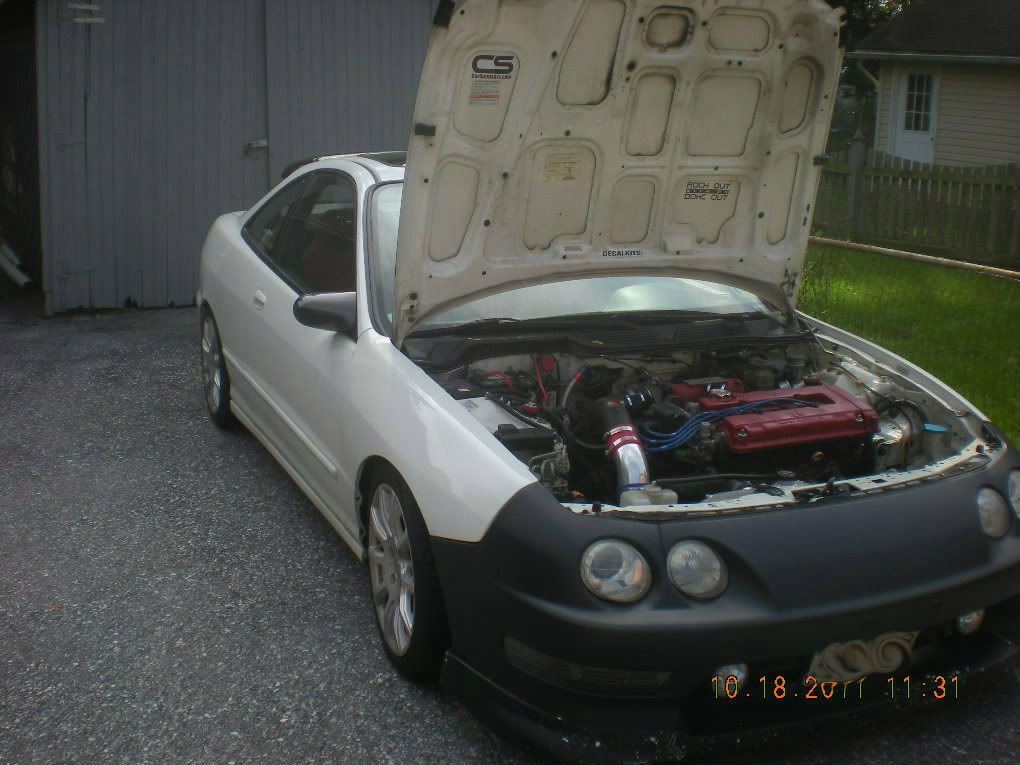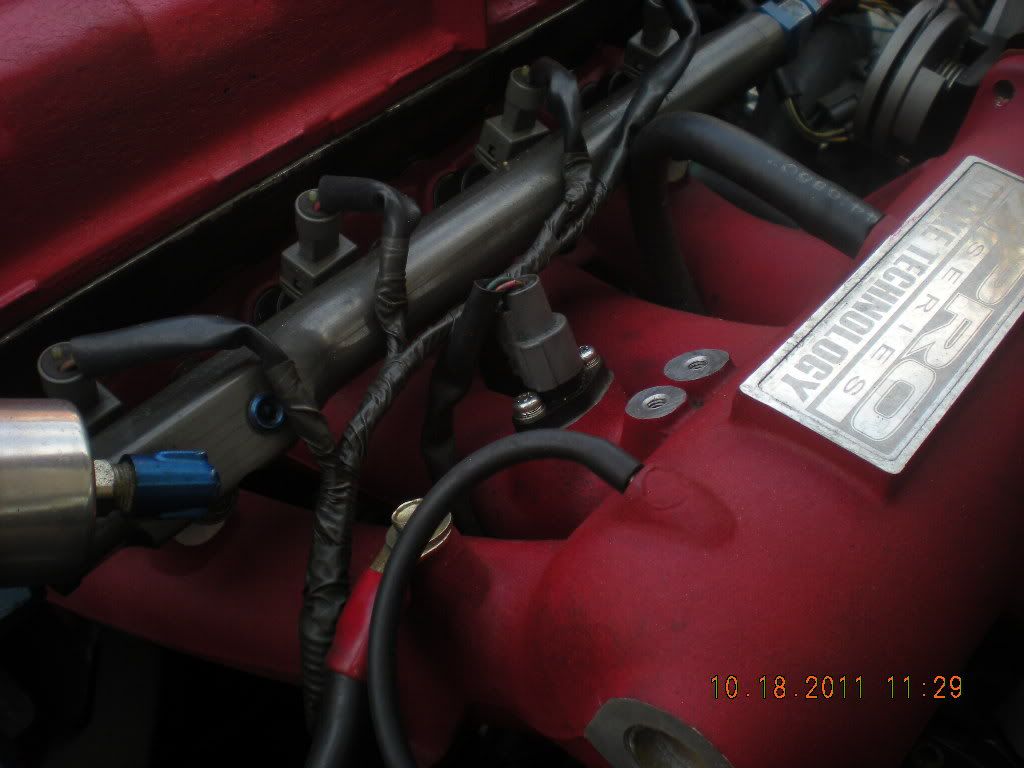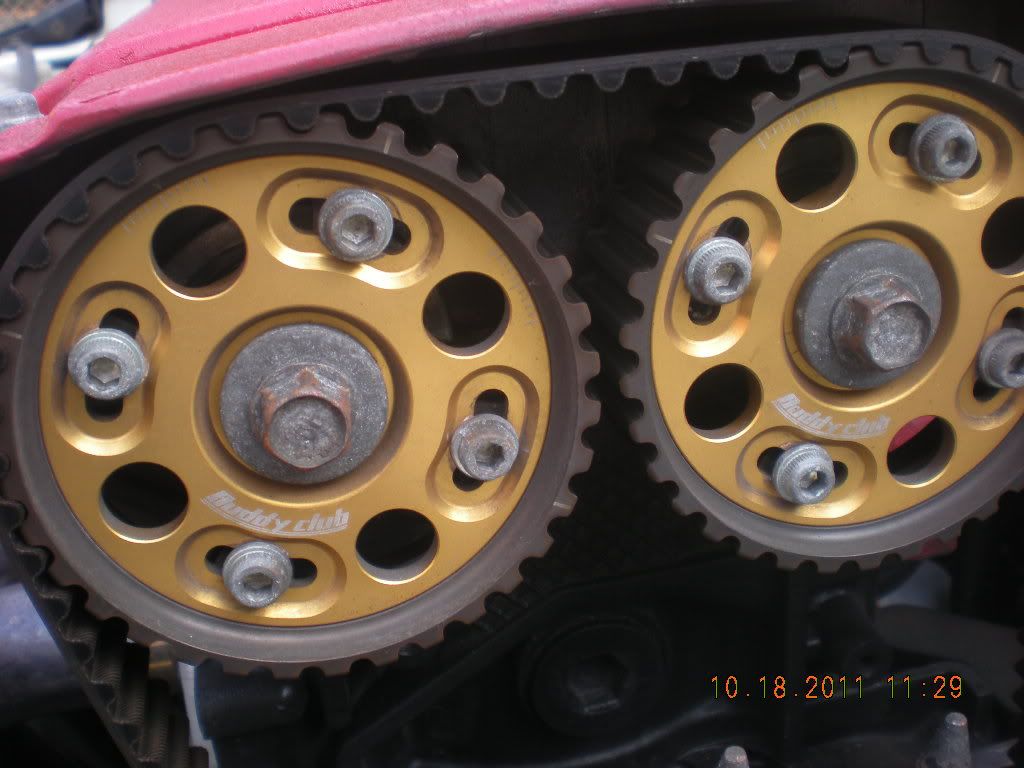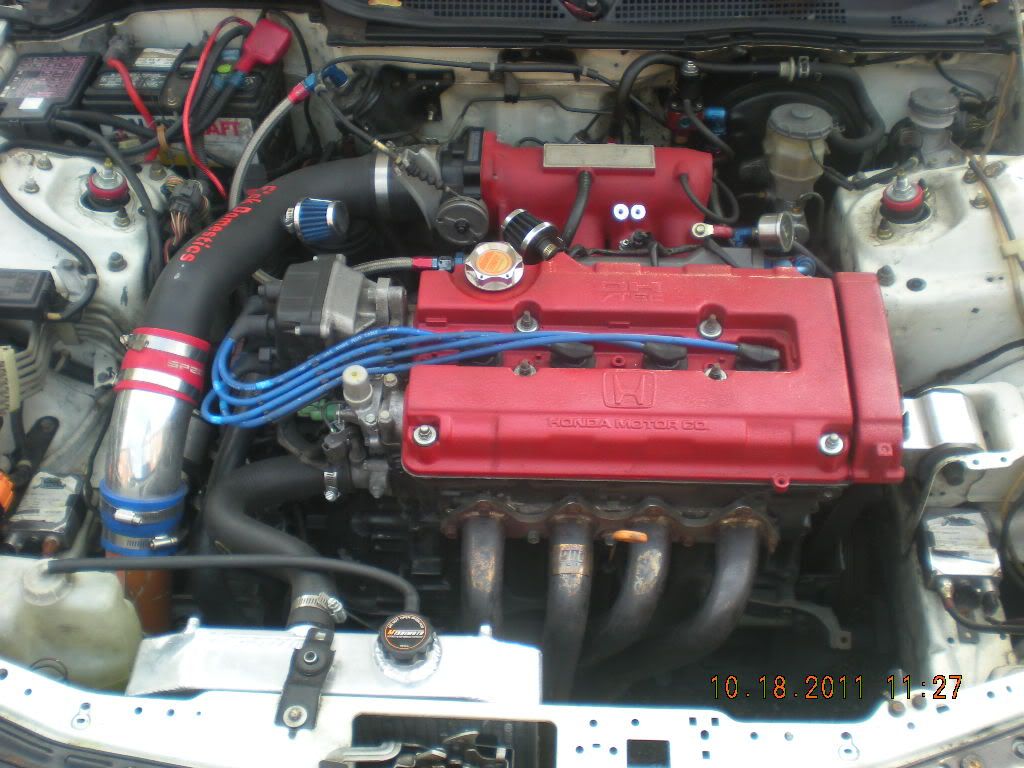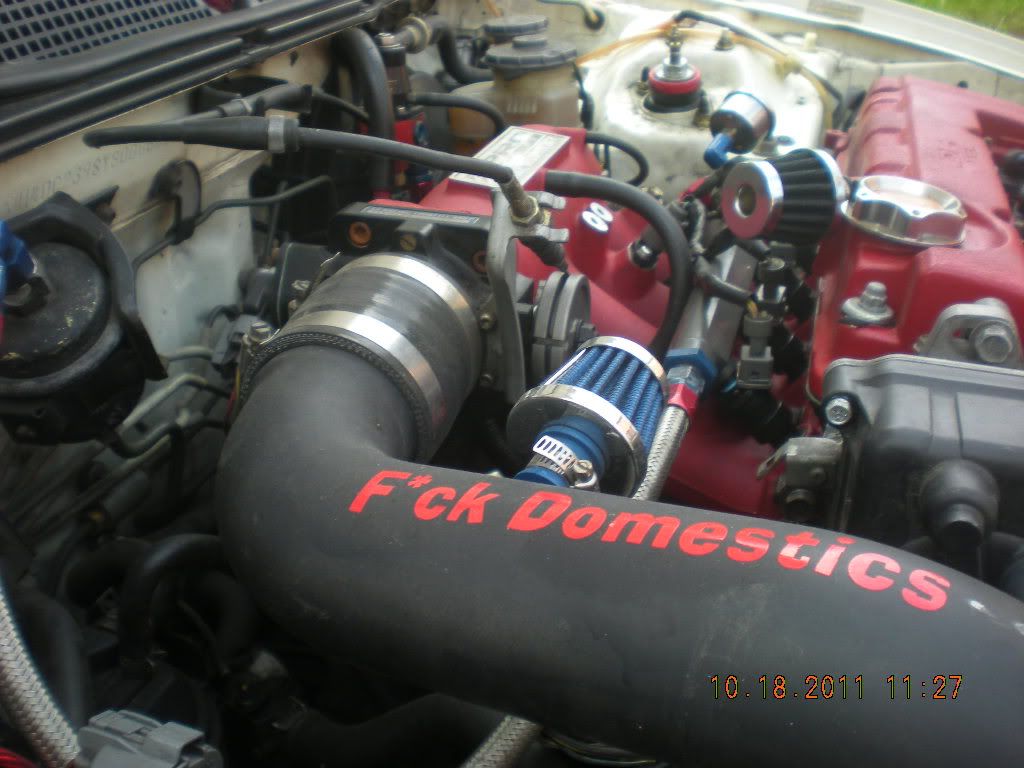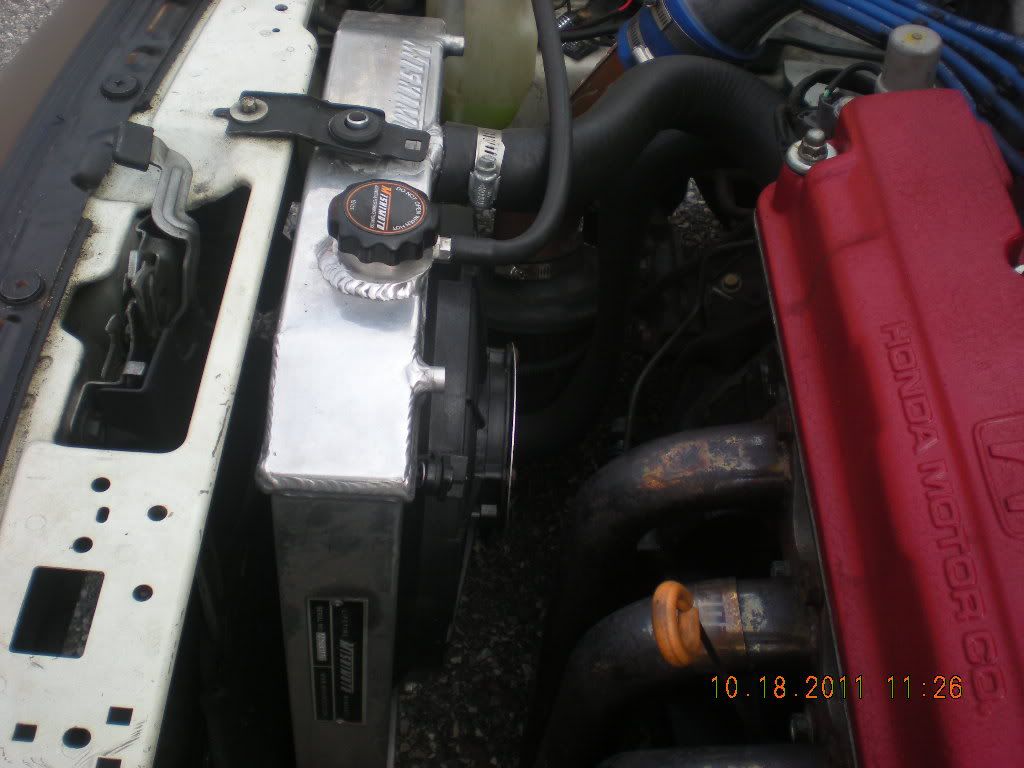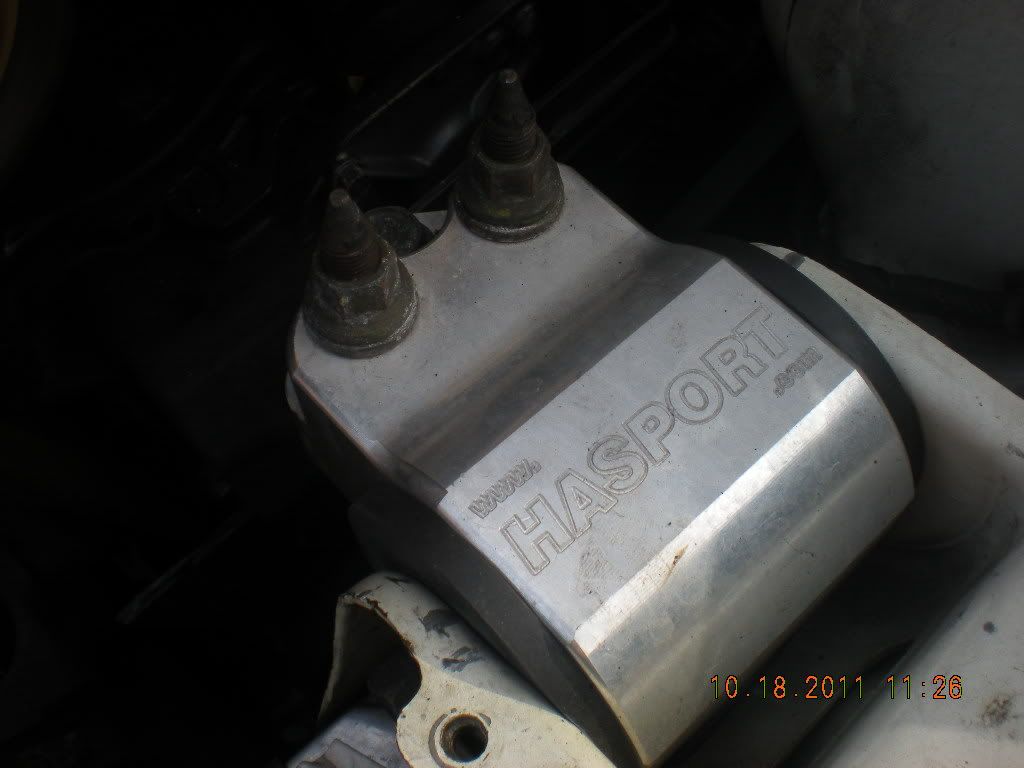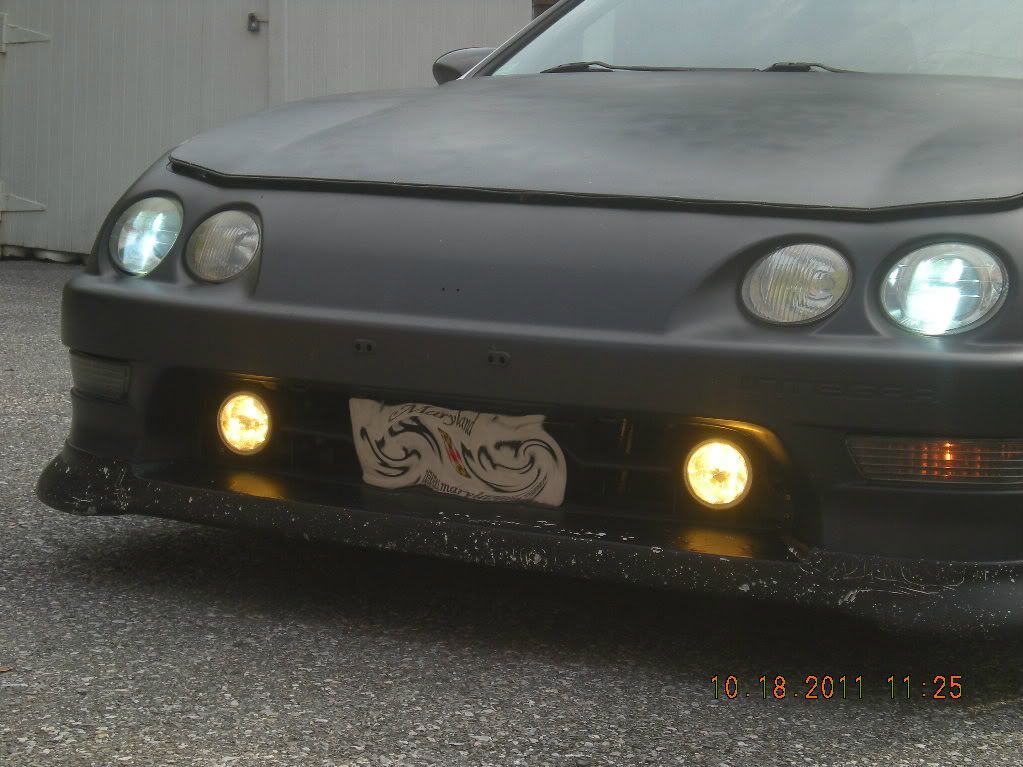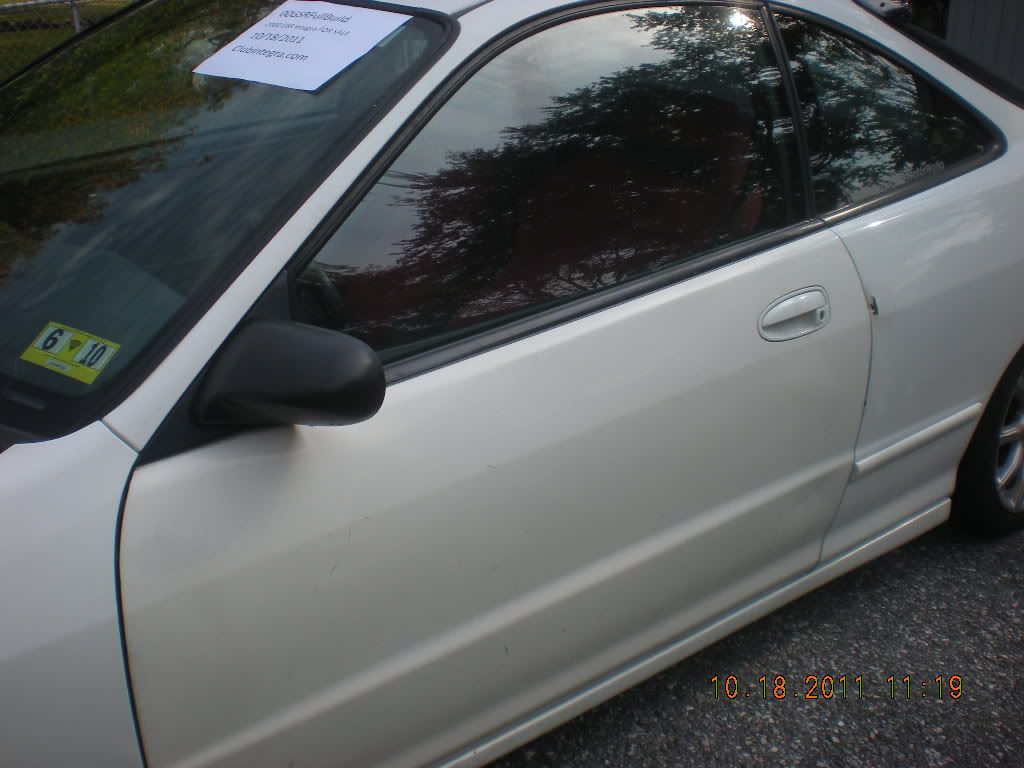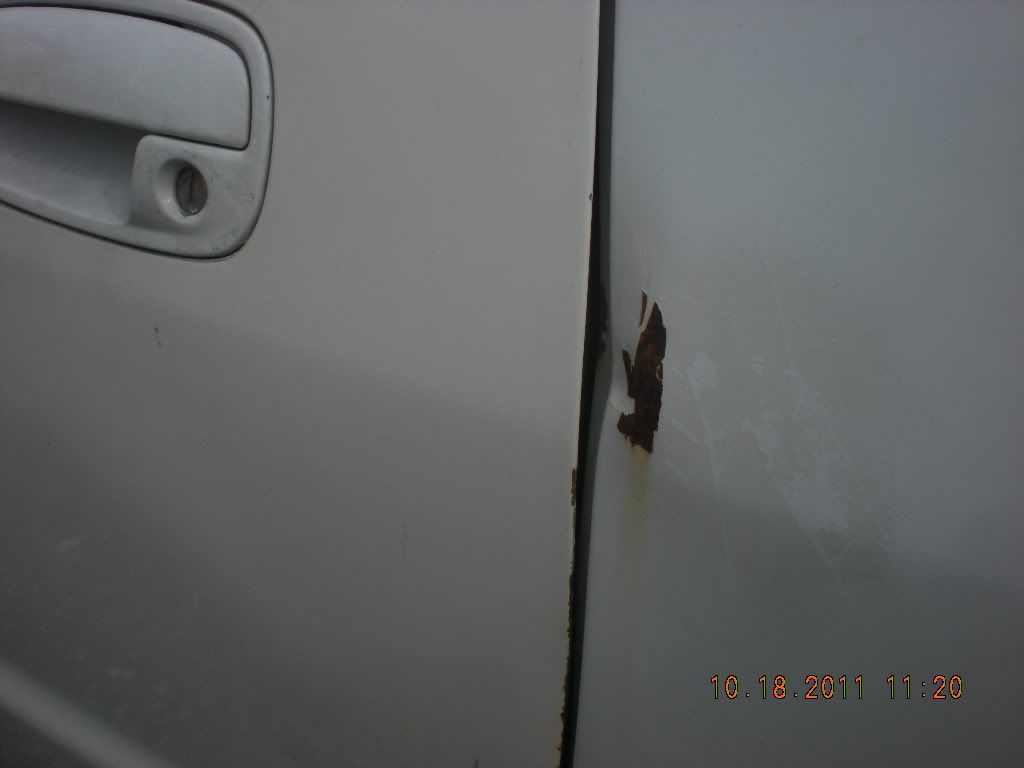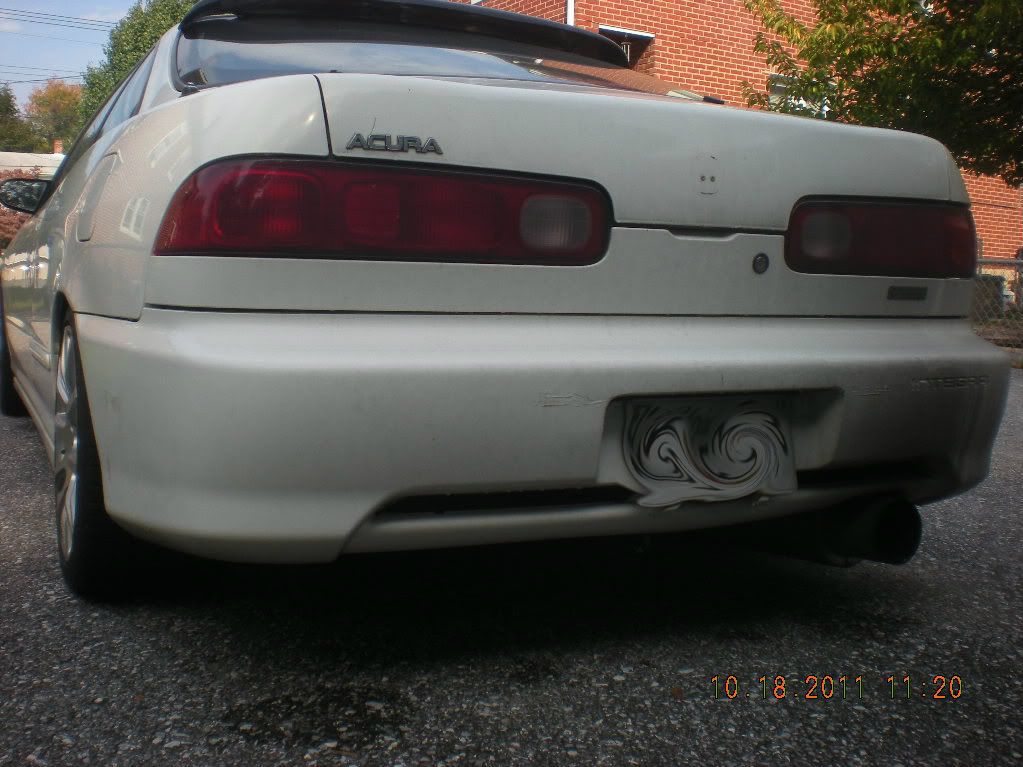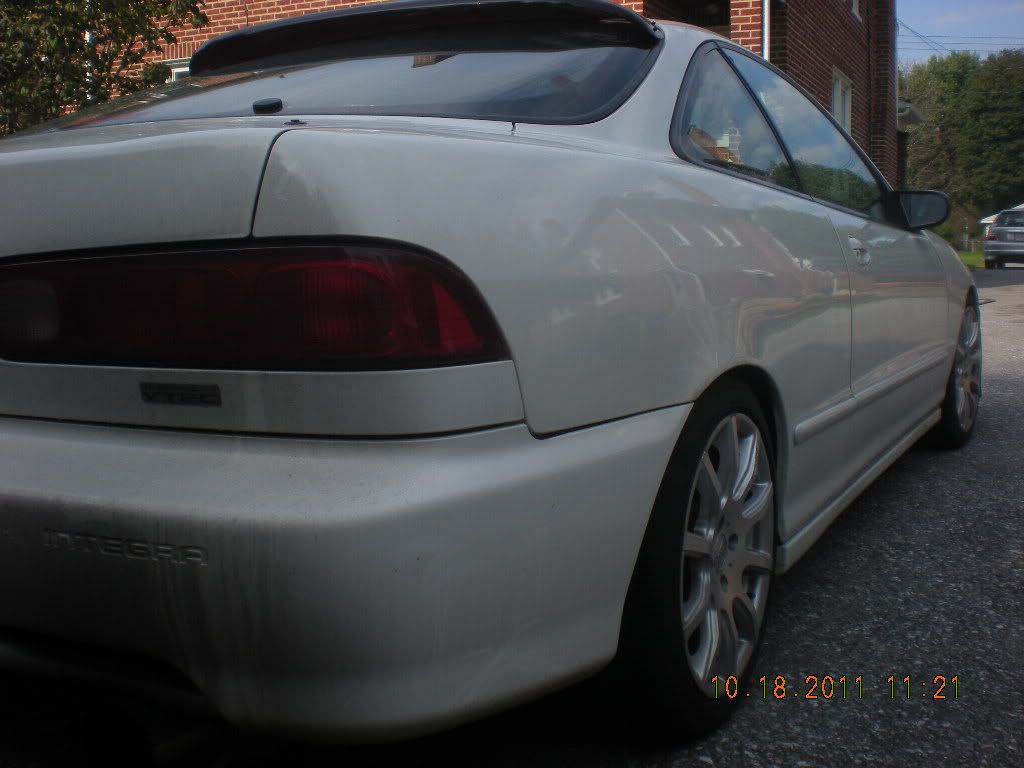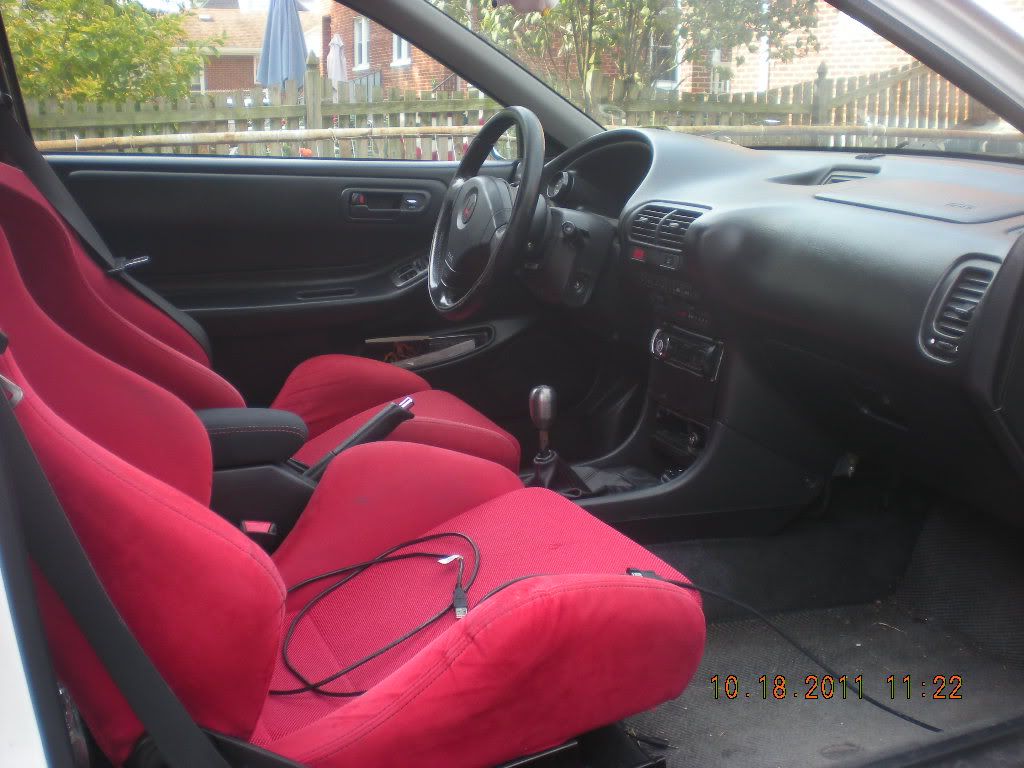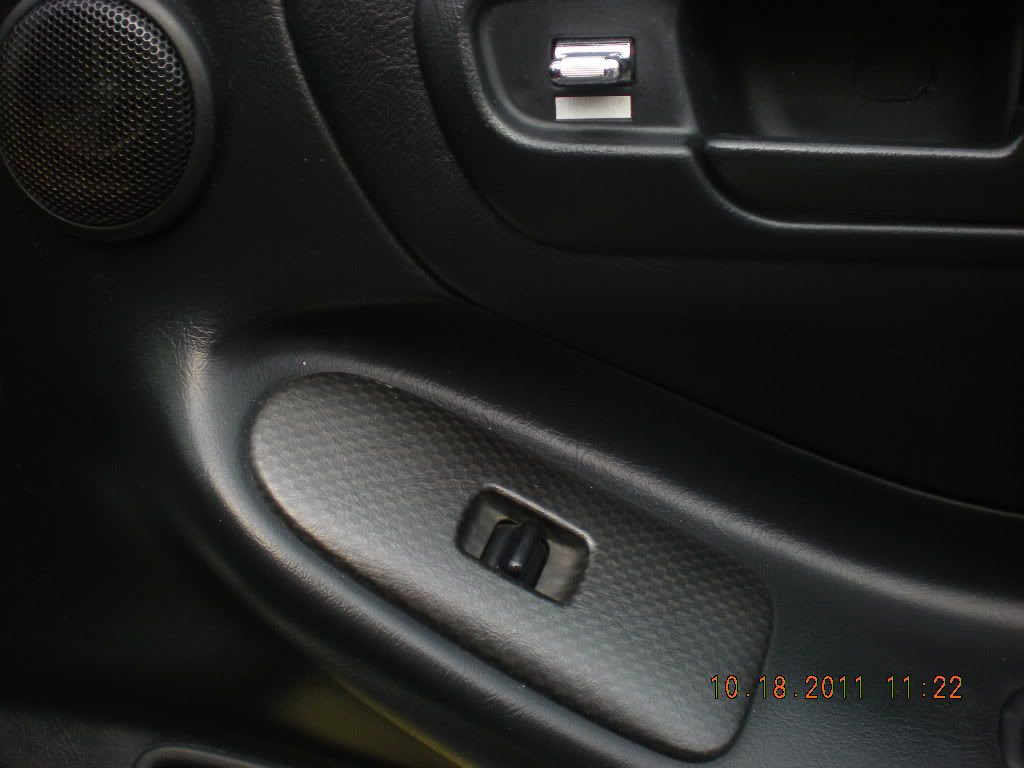 10-19-2011, 02:02 AM
Re: 2000 GSR White Built for Boost
---
10-19-2011, 06:24 AM
Registered Member
Join Date: Oct 2011
Posts: 5
Re: 2000 GSR White Built for Boost
---
really thou??? You are so intent on being the web nazi that i ask for feedback because so many people are viewing it and not saying anything that you have to call me a fag. Next time i wont put bump in front of it, so there you go. I dont see why a thread has to be innactive because someone types bump, thats just crazy. Like shut me down cuz i dont have any of the other actually ligit important rules.

I also cant believe there is someone going around checking how many bumps someone types in a day. So you telling me to try harder, isnt insulting. So that whole insulting message you attempted didnt affect me at all. And neither will you banning me which will prolly happen next...
Thread
Thread Starter
Forum
Replies
Last Post
Engine / Exhaust / Drivetrain
Engine / Exhaust / Drivetrain