1995 Civic Vx h2b
09-14-2015, 05:47 PM
Registered Member
Join Date: Feb 2006
Posts: 134
1995 Civic Vx h2b
---
Name: Adam Smith
Location: Near Charlottesville, Va
Means of contact: Pm or post
Price: $5700 obo
Description: Up for sale is my 1995 civic vx which I have owned for about 9 years. It has approximately 133,500 miles on the chassis. The reason for selling is that I want to move on at this point in my life to something else. The car is in pretty decent shape considering it is 25 years but is by no means perfect. It has been garage kept since I have owned. The suspension is pretty much brand new. I am asking 5700 obo at this point but am open to offers. With that said I am going to try to be as honest as possible about the car in the following run down.
Suspension: Most all of the suspension and brake components have about 3000 miles on them
-Complete hard race bushing kit installed
-New ball joints and tie rod ends
-Progress Coilovers 450/450
-Integra brakes all the way around with new calipers upfront
-Brembo blank rotors
-Pbr brake pads
-Goodridge brake line
-Integra 4040 proportioning valve
-1991 civic 4 door ex master cylinder on the vx booster
-type 200 brake fluid
-Blox front camber kit
-Ingalls rear camber kit (not installed)
-Asr subframe brace
-Front and rear suspension techniques sway bars
-Drag dr-9 wheels with falken azenis tires
Exterior
-Car was repainted about 6 years ago but has been garaged kept since that time
-Jdm sh!t knock off spoon front lip
-Front air ducts made by honda-tech member jobs
-VIS Carbon fiber hood
-Ebay Carbon fiber rear wing
Engine and transmission
-Euro R H22. Installed less than 3000 miles ago. New timing belt, water pump, kaizenspeed manual tensioner, new wires and plugs.
-Us spec s80 itr tranny
-Qsd H2b kit, hoody pops, alternator relocator, and bs kit
-Plm h2b header
-Plm 3 piece straight pipe
-Yonaka knock off world sport exhaust
-Chipped small jdm p72 ecu tuned on neptune by matt shue
-Lsd motorsports clutch and flywheel
Car made 207 whp when tuned
Interior
-Integra seats
-Personal steering wheel
-Alpine deck
-Plx wideband and prosper water temp gauge
Problems/Needs/Accidents
-The h22 uses a little bit of oil. The motor has about 2500 miles since swapping it in and I have had to put 3/4 of a quart of oil in it. It occasionally visually burns some oil. It does not do it all the time and when it does it is just for a split second then clears up.. Motor however does run strong.
-Transmission: Has a slight third gear grind at high rpm. Regular shifting and it is fine. No pop outs. The transmission case has seen better days and should be replaced. included with the vehicle will be a ls transmission that you can use the case from. The case is already popped on it.
-The car needs an alignment
-Engine could use a valve adjustment and a new valve cover gasket. I have the gasket set and it will come with the car
-Cars carpet is cut because it had a cage in it. The cage is gone now. I have grey replacement carpet that comes with the car.
-Since owning the car it has had one accident. A gentleman in a ford explorer thought it would be a great idea to back into the front of my car in a parking lot. The radiator support was replaced and at that time, the whole car was repainted.
-The car had rust on the interior transmission/exhaust tunnel from where a cage was not properly installed. This has been fixed and fiber glassed. Other than that it has been a rust free car. Since I have owned it, it has only been driven in the summer time
Please pm me with any offers or questions.
Pictures: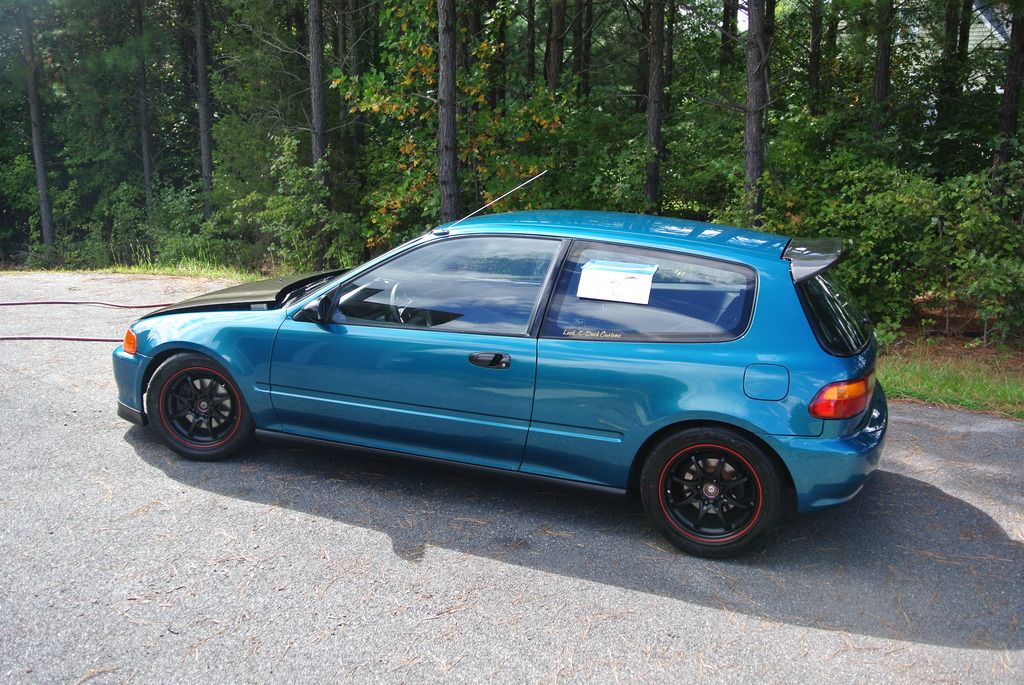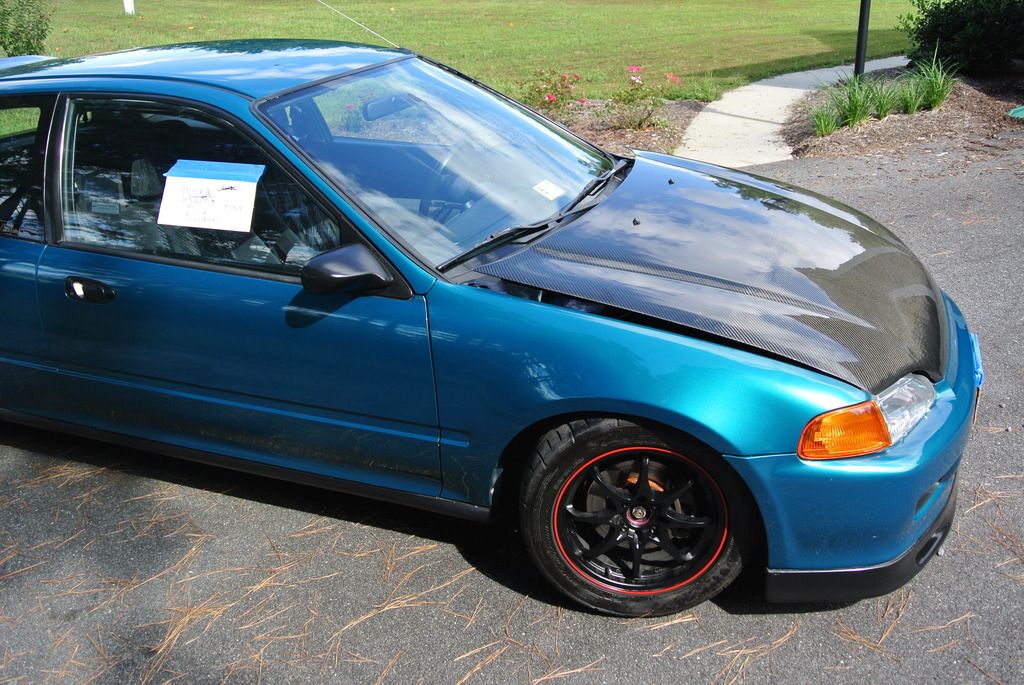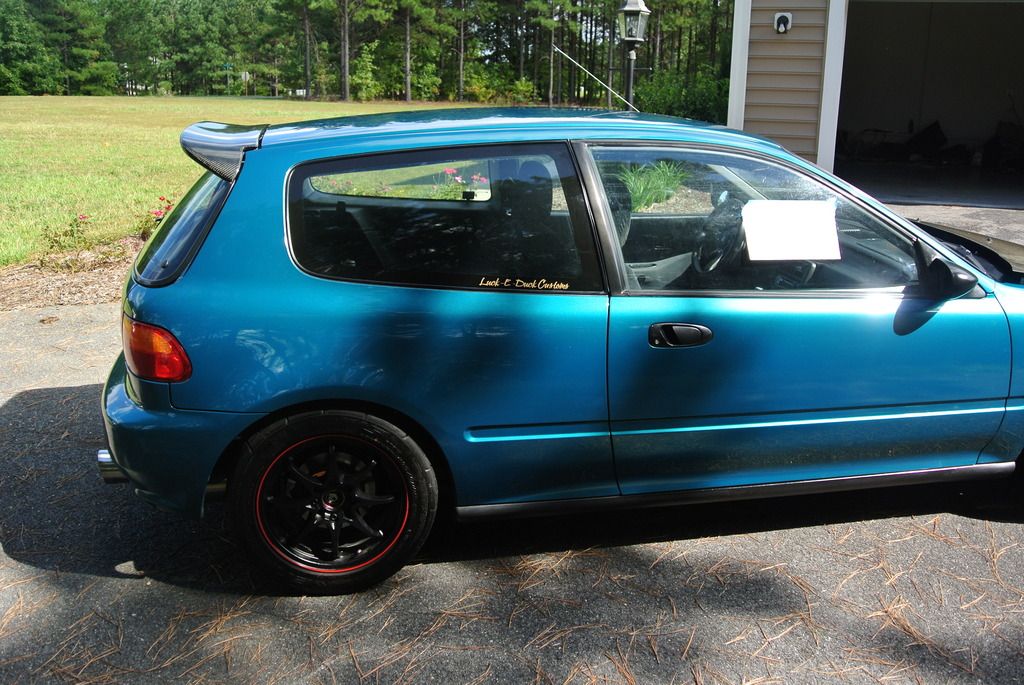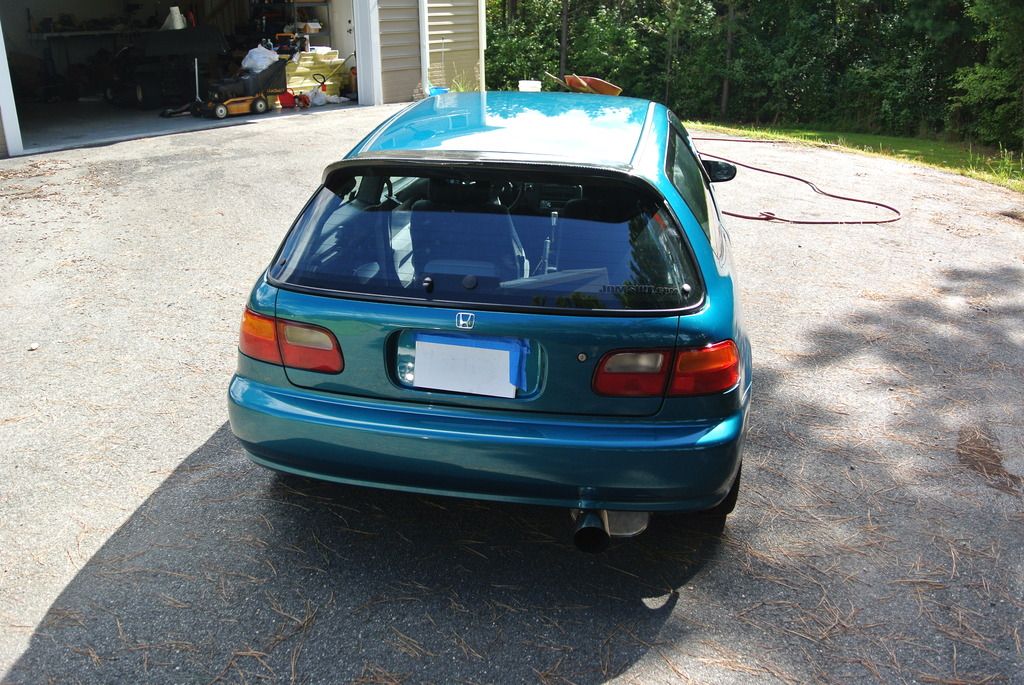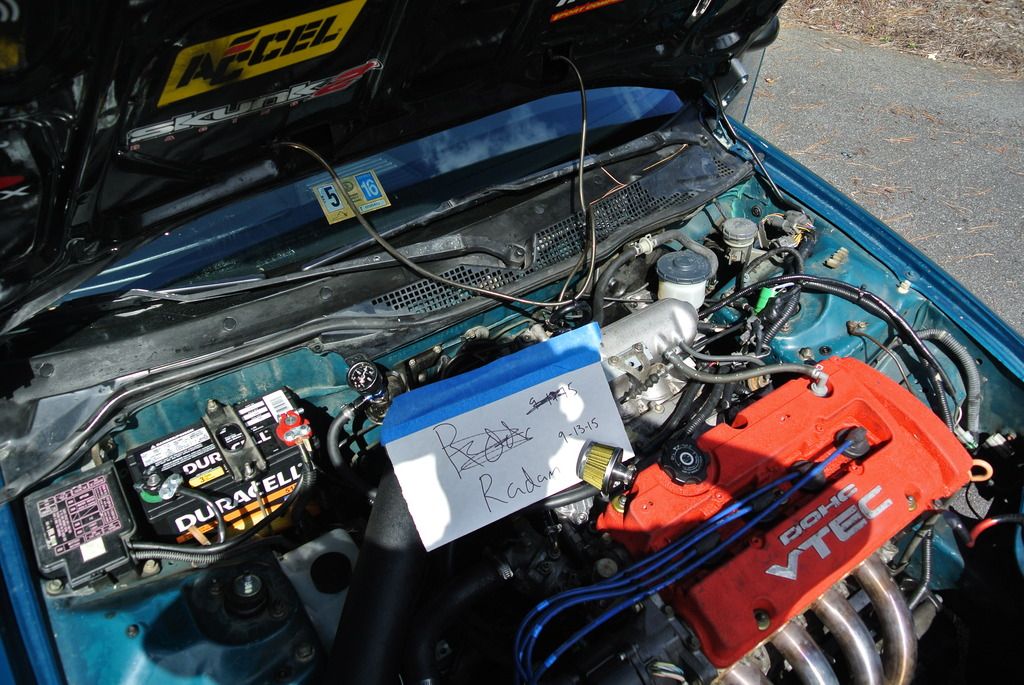 09-15-2015, 03:55 PM
Gsrteggy
Join Date: Sep 2009
Posts: 930
Re: 1995 Civic Vx h2b
---
very interested in the car my cell is 434-401-5455 Thanks hmu i want the car
09-16-2015, 04:20 AM
Registered Member
Join Date: Feb 2006
Posts: 134
Re: 1995 Civic Vx h2b
---
09-20-2015, 07:39 AM
Registered Member
Join Date: Feb 2006
Posts: 134
Re: 1995 Civic Vx h2b
---
Thread
Thread Starter
Forum
Replies
Last Post