1994 Boosted Del Sol Fresh Paint Rota
11-22-2011, 11:21 PM
Registered Member
Join Date: Nov 2011
Posts: 312
1994 ALL MOTOR Del Sol Fresh Paint Rota
---
EDIT!
Removed turbo to run all motor for now to avoid the headache due to being un-tuned. Kit comes with car if sold / traded.
Name: RJ
Location: Roanoke
Means of contact: 5403093026 text preferred or email
[email protected]
Price: $3800 obo
Just bought it, but its wayy to small for me and not really what I want in a car at this time. It was on driven a few weeks back dont hate.
Keep Negative comments to yourself please.
Description: 1994 del Sol
D16y8 swap with less than 250 miles on turbo I believe
Title says 154x miles
White in color, fresh
Dna motoring turbo kit 50 trim, needs a tune. Haven't tuned it because I don't wanna put the money into it, and am planning to just take the turbo off and run all motor.
Sitting on Rota gt3s, little curb rash could be polished. 3 kuhmo ecsta tires one mismatched.
Seals on targa top doesn't leak,
Rear bumper needs to be aligned a bit better.
Walbro fuel pump
Lowered
Trip meter only works to 9.9 miles, but actual milage one works.
Springs in the rear squeek a bit, or maybe im just fat.
Small dent in hood from wastegate.
Comes with:
Headers
Extra axles
Extra tranny
Steelies(need tires)
RC 370injectors
Chipset to tune,
Trades: Would LOVE an EG hatch..No DAs, or Efs(unless real clean) Integras, civic, si, truck, 4x4, acura, prelude, pretty much any daily drive-able car.. Will take any offer although dont low-ball me.
Automatics or 5spds are welcome
Pictures: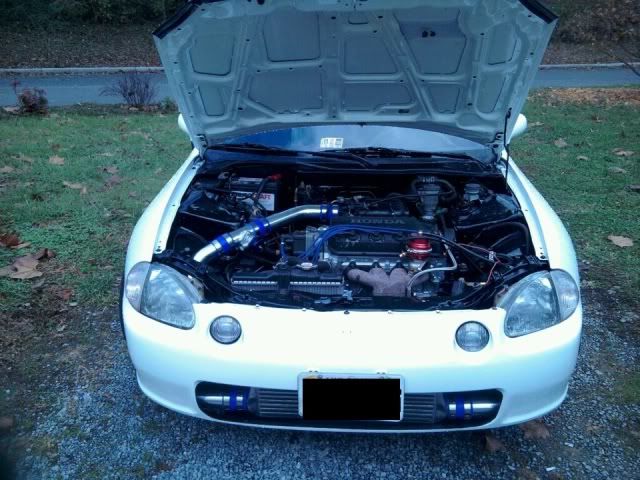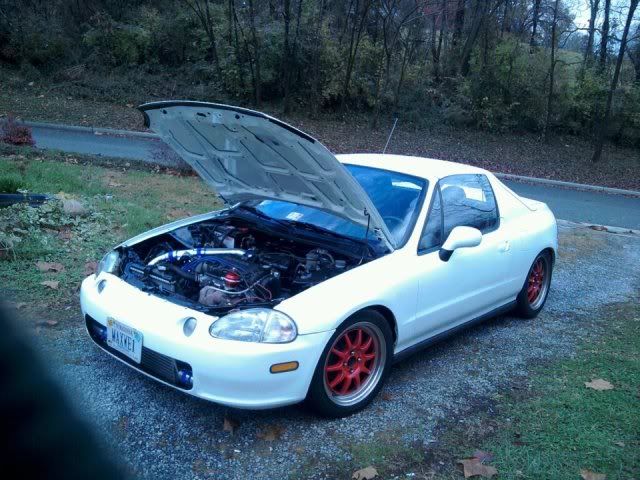 ---
Last edited by oldskoolsi; 11-25-2011 at

08:12 PM

.
11-23-2011, 11:34 PM
Registered Member
Join Date: Nov 2011
Posts: 312