1990 Honda CRX B18b1 Obd1 Borla Ground control
07-18-2012, 02:50 AM
Registered Member
Join Date: Sep 2011
Posts: 119
1990 Honda CRX B18b1 Obd1 Borla Ground control
---
Name: Trevor
Location: Norfolk
Means of contact: 912-492-five four zero three
Price: $ trade for a 4 door of some sort WITH AC Please or like 3500, Also very interested in Diesels, Cars like any VW tdi or the Mercedes Diesels. if it is a truck it depends on what it is. thanks for looking Please Bump is you view.
Description: As the title says it is a 1990 Honda Crx B18b1 has been swapped in and converted to obd1 with a ys1 tranny and exedy stage 2 6puck clutch. It is sitting on ground control Coilover and has Knock off Rota Slips. This is one of the only one that I have seen without ANY rust. i was planning on painting it championship white but i really need something a little more family friendly. I hate having to wait on my wife before i can take my son anywhere. I dont have to get rid of it, i have title in hand and have had for almost 6 years now. i love this car to death. i does need some work to be "Show Quality" but if you know anything about Crx's you know they are a blast to drive and weigh next to nothing so that B18 will move this car pretty quick. i am open to pretty much anything as long i can fit a car seat in it and i wont break down on the side of the road some where. just shoot me your offers. you can text me anytime pics or just description and that would probably be quicker.
PS also have some spare parts like ECUs, Lightweight Flywheel, T3/T4 turbo with log manifold ARP headstuds and ARP rodbolts and flywheel bolts and tons of other stuff that havent been put on yet as i was waiting to tear it apart and set it to run 8-10psi and shoot for around 250whp but family takes precedence thanks all parts i have that have to do with the car will be included.
Pictures: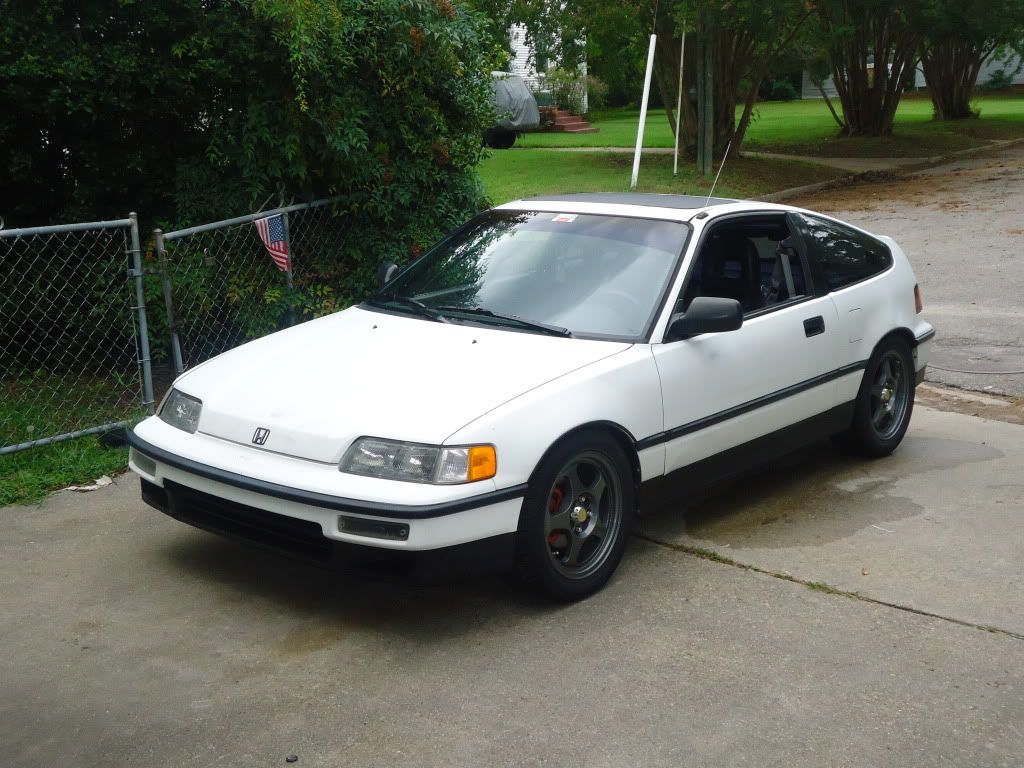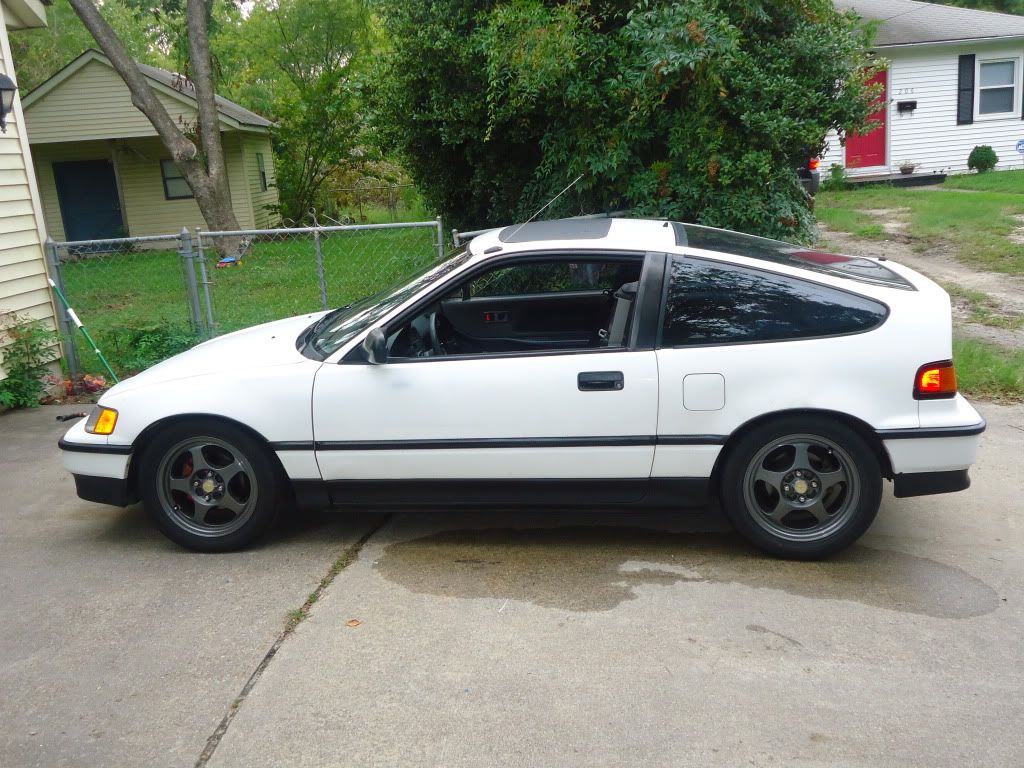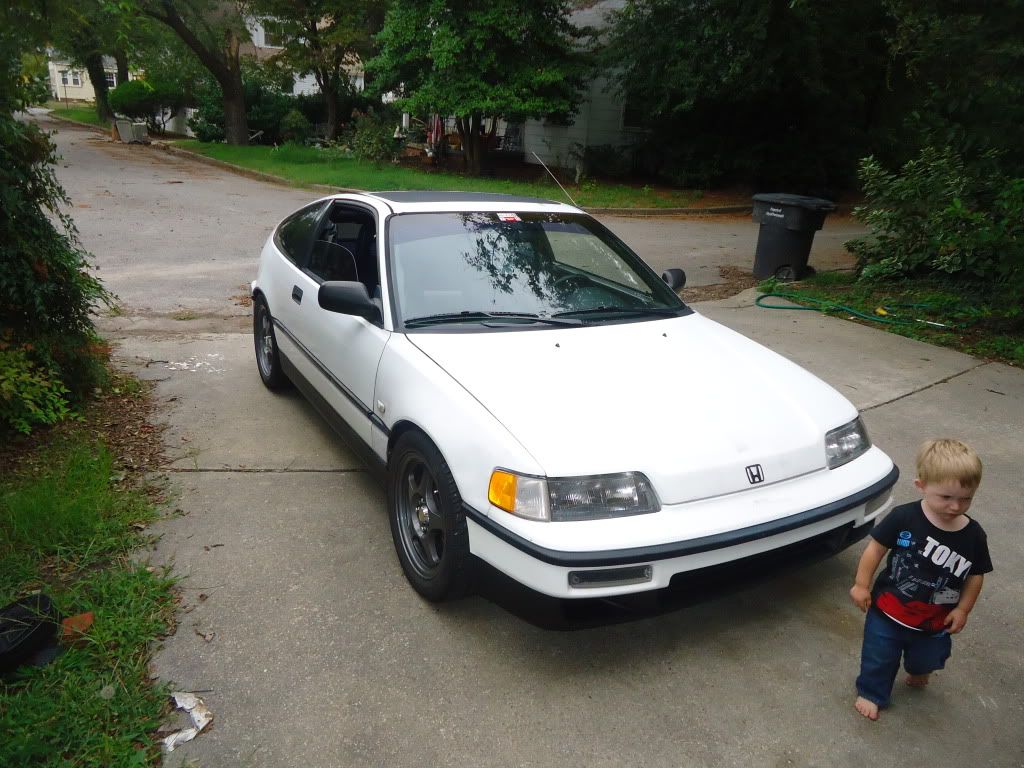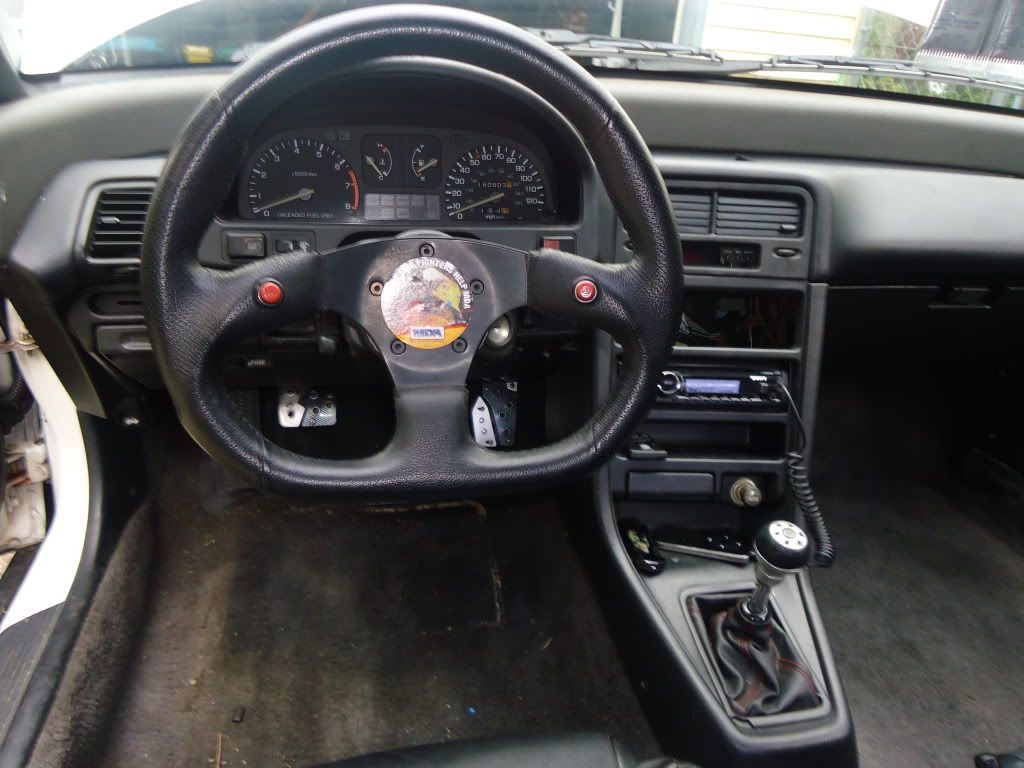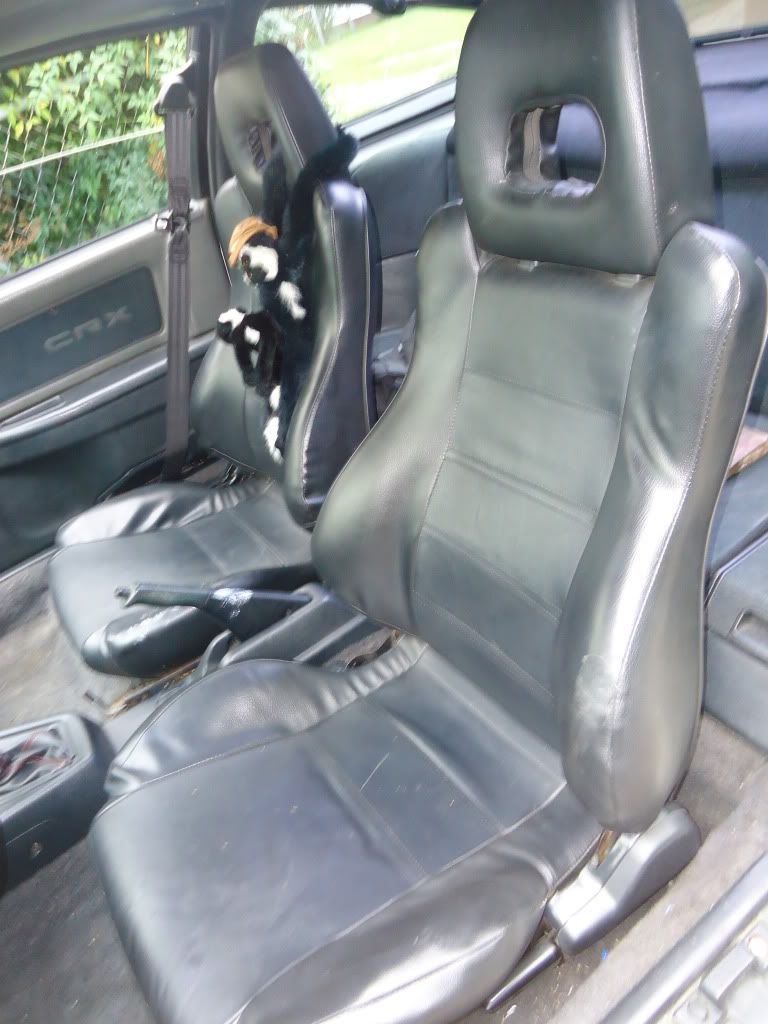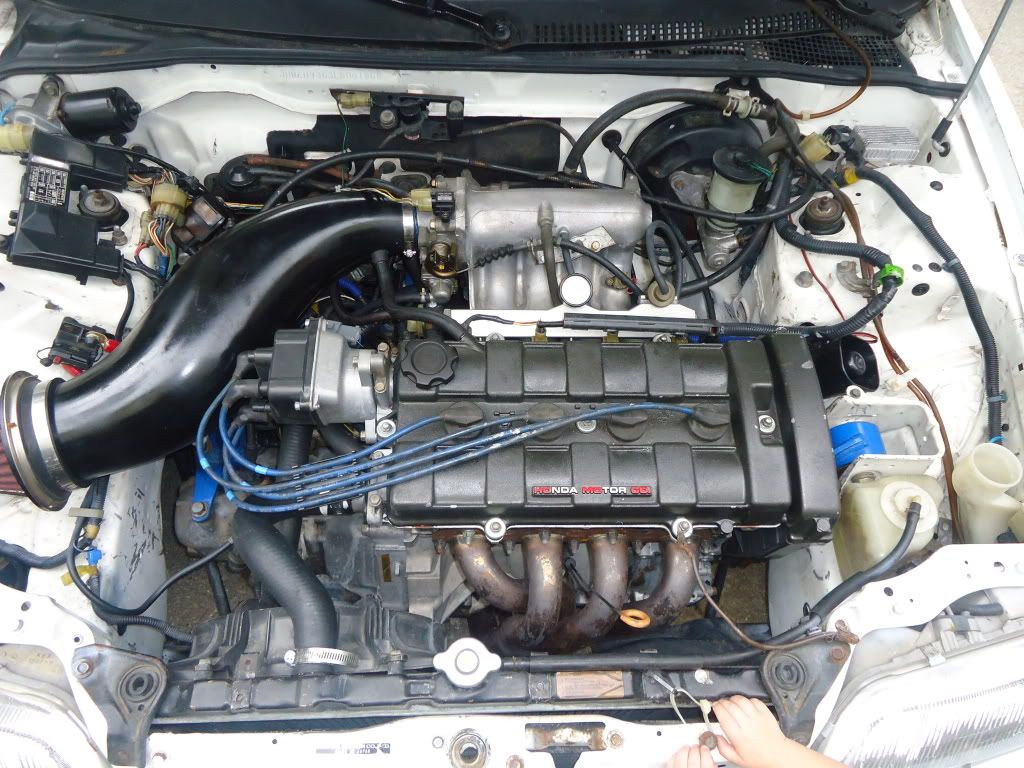 ---
Last edited by Rebel1988us; 08-06-2012 at

08:09 PM

. Reason: Trades must have AC, I like Diesels:)
07-20-2012, 04:24 AM
Registered Member
Join Date: Sep 2011
Posts: 119
Re: 1990 Honda CRX B18b1 Obd1 Borla Ground control
---
Thanks man I love to hear it. I try to take as good of care as I can. Was planning painting to make the body look as good as it should. Love the car to death might have to keep if no one has anything for me.
07-20-2012, 03:32 PM
Registered Member
Join Date: Sep 2011
Posts: 119
Re: 1990 Honda CRX B18b1 Obd1 Borla Ground control
---
Well I might be keeping for while I think there is something funny going with it. Today it didn't want to turn over but after push starting I get it home and it starts just fine. Any ideas what it could be let me know. Don't want to trade or sell it it is doing this.