1999 Ford F250 Lariat
08-03-2015, 12:25 PM
1999 Ford F250 Lariat
---
Name: Phillip
Location: Ashburn / Sterling / Dulles
Means of contact: PM
Price: $9,000
Description:
I am selling my 1999 Ford F250 Lariat. This is an extended / super cab with the short bed, two wheel drive, automatic, 7.3L Powerstroke. Mileage is approximately 126,xxx and may change as I do occasionally drive this truck. Truck is equipped with standard options and includes leather seats, power driver seat, power locks, power windows, cruise control, air conditioning, and the original AM/FM cassette radio.
I purchased the truck in December and I'm mostly confident that I am the 2nd owner, with the previous owner being an elderly gentleman from North Carolina. I have only put 3,000 miles on the truck in my ownership and am selling because I just don't need / use it enough. I bought it with the intention of towing my Mustang to and from the track but have yet to go this year as my car was not ready. I have however towed my Mustang and my E30 on an open steel deck 18' trailer and you wouldn't know either were back there. While I have no service history prior to my ownership it is very easy to tell that this truck was cared for. The suspension and steering are nice and tight and the brake pedal is very firm; no clunking, wandering, or vibrations. As this was a semi-southern truck there is no rust. I did not drive this truck with snow or anti-snow agents on the ground this past winter.
I have performed some maintenance since purchasing the truck:
- 2 new batteries
- glow plug relay
- Installed Ford Motorsport Severe Duty Air Intake System (air filter box and piping)
The oil, filter, and fuel filter were just changed in addition to a recent (7/16) state inspection.
Cosmetically this truck is very clean, however it is not right off the showroom floor:
- The overhead console with direction / temperature / MPG readout does not work. I have not investigated this.
- The truck had a bug shield on the front of the hood which I have removed and tried to clean up as best as possible, there are still some very light ghost marks from where the posts were in addition to a few chips in the paint.
- The front bumper has a few dents
- Some stains in the carpet which would, I assume, mostly come out with some shampoo-ing.
- Driver seat does show wear, and has one hairline rip on the side above the plastic trim.
- I do NOT have the key for the cap
All in all a very, very nice 99% original (only non-factory parts are the Ford AIS and a brake controller) F250 that hasn't been hacked up, tuned, and run into the ground. It starts up in cold weather with no fuss. If you have any questions or I have forgot to mention something please ask. This truck is sold as-is, where-is with no warranties expressed or implied. I will accept cash ONLY and am not interested in trading.
Pictures: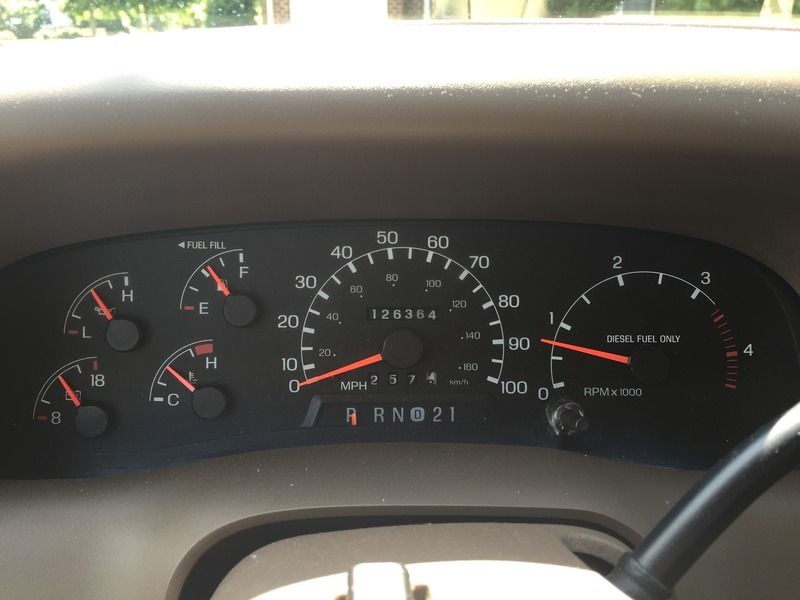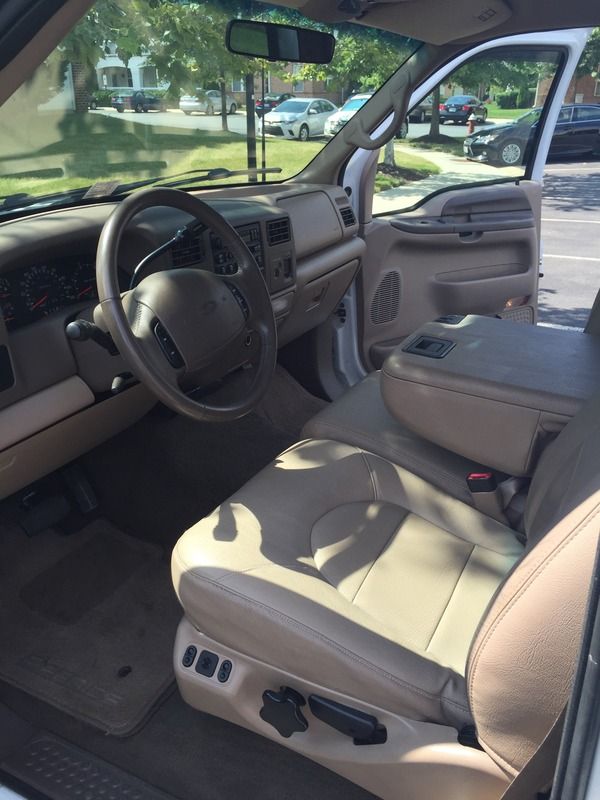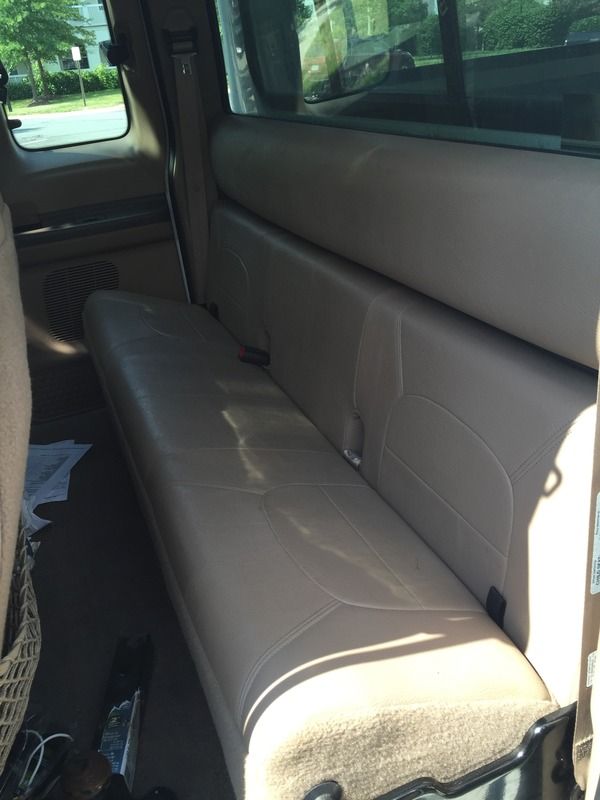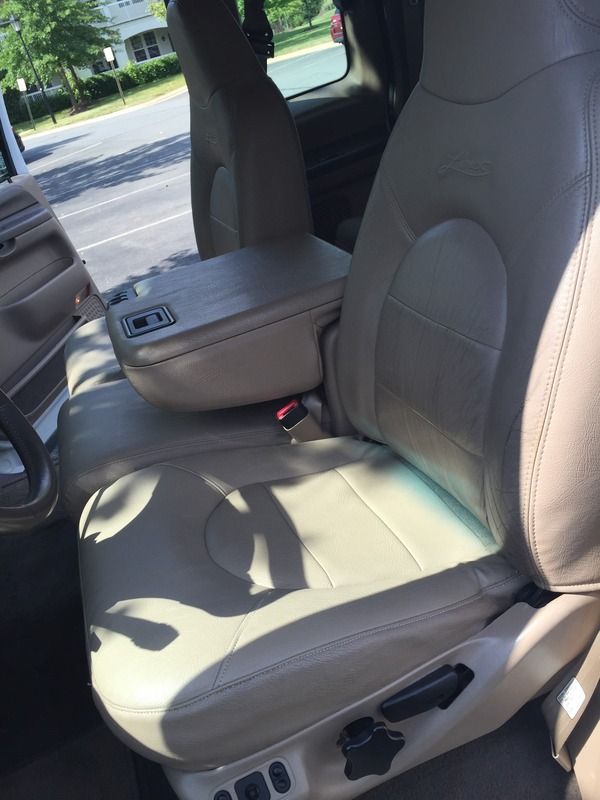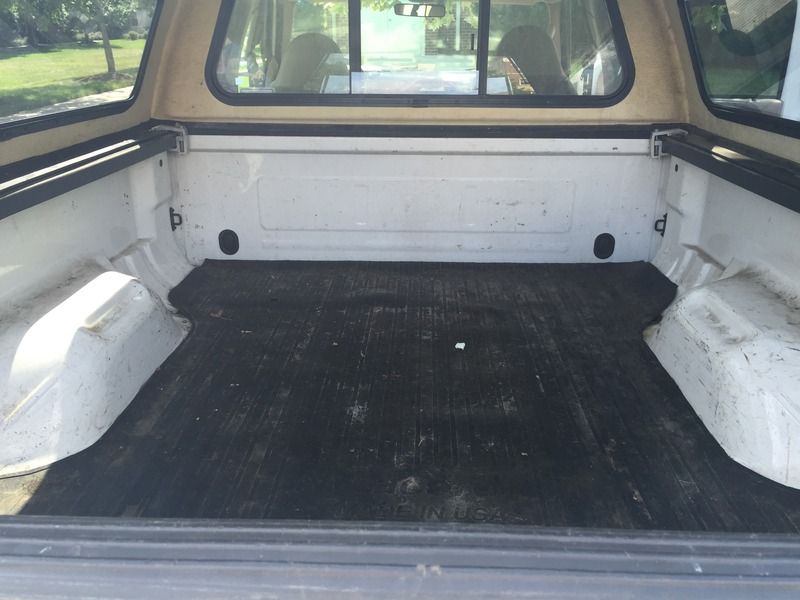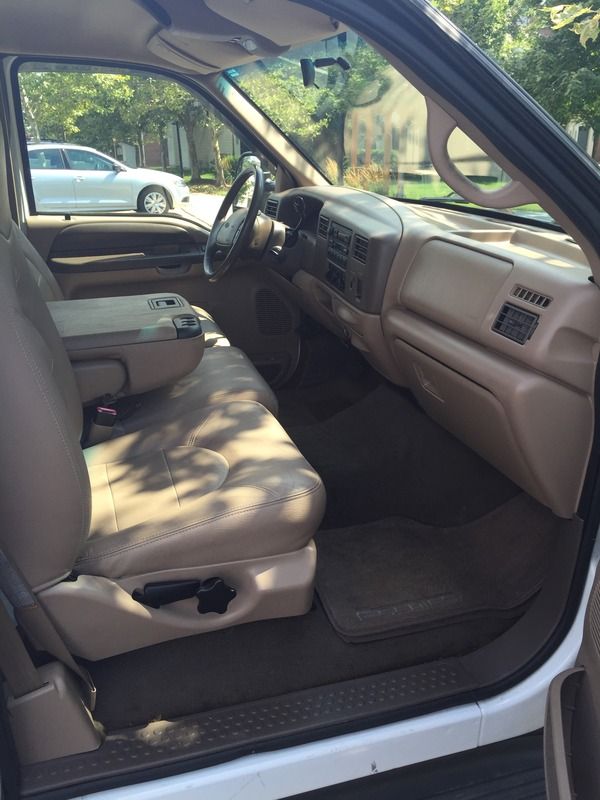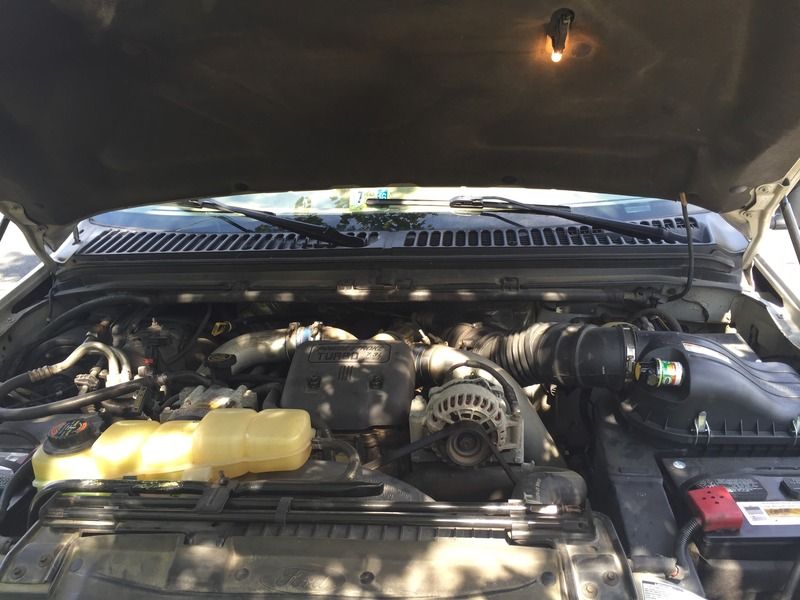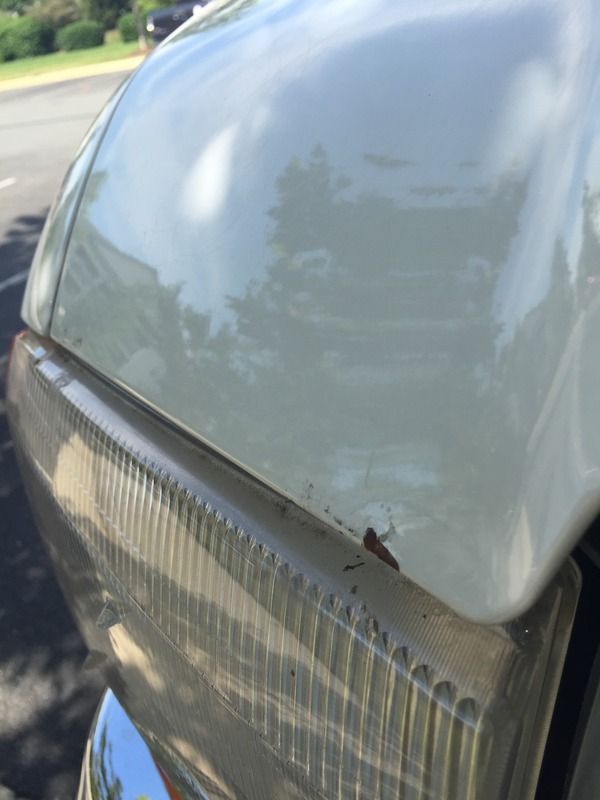 ---
Last edited by Flinch; 09-12-2015 at

06:51 AM

.
08-16-2015, 07:12 PM
Re: 1999 Ford F250 Lariat
---
Temporarily located in Richmond.
---
Last edited by Flinch; 08-16-2015 at

07:18 PM

.
08-31-2015, 12:48 PM
Re: 1999 Ford F250 Lariat
---
Back in NoVA, mileage @ ~127,000.
09-10-2015, 07:03 AM
Re: 1999 Ford F250 Lariat
---
That's in really nice shape and low mileage for a '99. Wish I was in the market for a truck
GLWS
09-10-2015, 08:08 AM
carebearreps
Join Date: Feb 2006
Posts: 8,964
Re: 1999 Ford F250 Lariat
---
if only it was a crew cab. le sigh
09-11-2015, 04:41 AM
Re: 1999 Ford F250 Lariat
---
Do you have this on craigslist? Want to send it to a friend but he can't see it without an account.
09-12-2015, 05:26 AM
Re: 1999 Ford F250 Lariat
---
---
Last edited by Flinch; 09-12-2015 at

06:52 AM

.
Thread
Thread Starter
Forum
Replies
Last Post