Santa brought More Impatient a STD...err STI for X-mas
01-06-2013, 03:54 PM
+RepCarebearCrew
Join Date: Dec 2006
Location: Getting lap dances.
Posts: 17,222
Likes: 0
Received 0 Likes on 0 Posts
Santa brought More Impatient a STD...err STI for X-mas
---
Sorry for the super delayed thread, But being B& up until the 2nd of the new year really put a damper on the posting.
Huge thanks to ZEN on here, and of course, Ms. More Impatient for getting him this badass gift.
Little backstory to this thread. MI used to have a
STI,
sold it to buy his house. Ended up finding another
STI,
, bought that, then found out he was having a son ( now two years old, coolest little guy ever) so he sold it. He picked up a WRX from a friend but just wasnt the same, and sold it.
His wife and him agreed that 2012 was the year for a new
STI,
, and they saved up for it. MI has been talking about getting another one since Ive met him, and was SO excited when this car popped up.
https://www.vadriven.com/forums/impo...-456340/page2/
Cliffs from thread
MI was SUPER stoked about this car, talked to his wife and me about it NON STOP. This was back in late Nov. His wife, made a mention of it to me in private a few times if she should get him the car for xmas, but had no idea how to get in touch with Zen. I told her Id pm Zen and get his number, but ended up getting the ban hammer before I had the chance.
We discussed a plan but had nothing concrete. She told him that it just wasnt possible for them to get the car with his son now starting school (bullshit excuse). MI was devastated. He had waited so long only to have the car squashed. The Thursday before Xmas, Him & the family came over for dinner. I stole his phone, got Zens number and gave it to his wife.
We hatched a plan. Zen was coming down on Saturday for Xmas, and we had arraigned for him to meet up with us on Sunday, to view the car and buy it. MI wife got the loan, hammered out the details, and Sunday with out MI knowledge, we picked the car up. I took a few pictures ( as you can see). I took the car back to my house and now we waited.
The plan was in effect, Both Ms. MI and myself we so excited to give this gift it was almost unbearable. Xmas eve rolls around, and I went over to their house to get the ball rolling. Part of the plan involved getting MI drunk, so he wouldnt wake up to me putting the car in the drive way and ruining the surprise. Everything was going great, I stole the keys for her car ( more on that later) and tried to down play my excitement. MI was in a terrible xmas spirit, just did not seem himself, seemed sad ( I say it's because he was told no STI). I leave their house around 9:30, and start prepping for the surprise. I text MS MI at like 11:30, and MI has yet to pass out. 12:30 rolls around and he is still up watching Moonshiners.
He finally passes out, and I get the greenlight to bring the car over. Hopped on my fixie and rode to their house, put my bike on the side of their house, and snuck into her car. So far so good. Drive home and fire up the subie. Adreniline is pumping, fire up the STI. DAMN THIS THING IS LOUD. As Im almost to their house. MS MI texts me saying MI is getting in the shower. FUCK!
A few minutes go buy, the plan seems to be falling apart! Send another text, nothing. Panic starts to set in. Throwing caution to the wind, I fire up the car. Quickly accel up to 3rd gear, cut the car off. Start to coast up to the house, and I realize that I might not have enough speed to make it up the driveway. What is really maybe 10 seconds seems like a hour, holding my breath, praying I have enough speed to make it up the driveway. Luckily I creeped up the driveway BARELY. Lock the car, jumped on my bike and rode home like hell, praying MI didnt hear me pull in.
Get a super excited text from him the next day as he shockingly found the car in his driveway. Overall, he was stoked to get the car and is happy. So glad that the plan worked and my best-friend got a unforgettable Xmas present.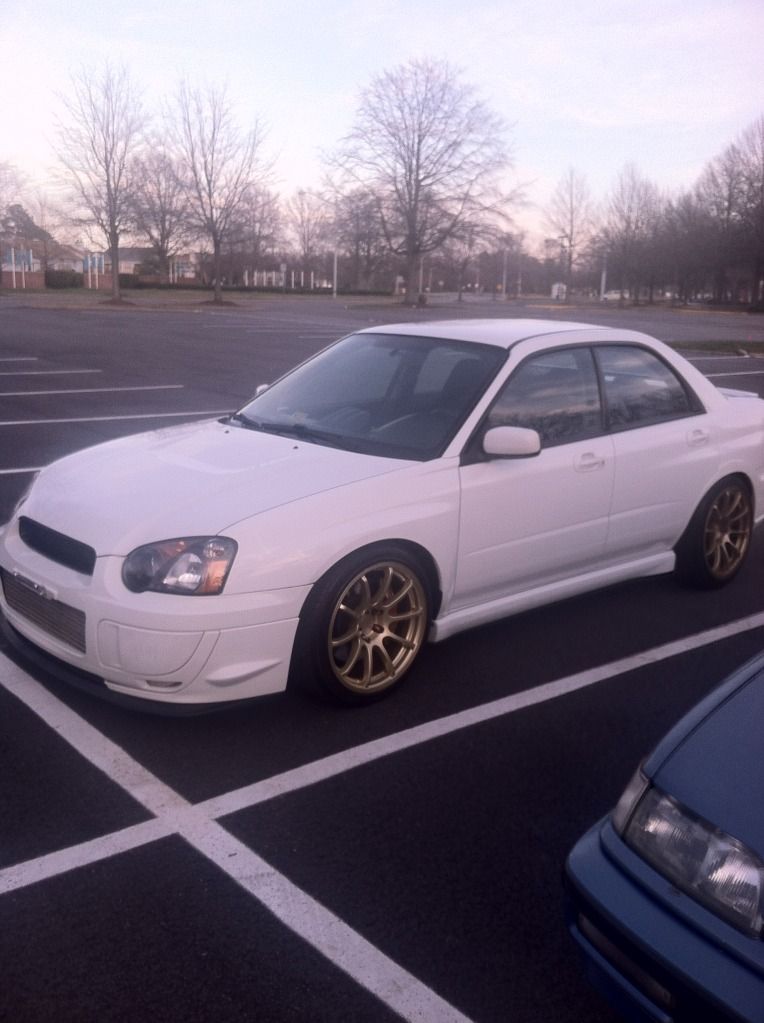 When we first showed up.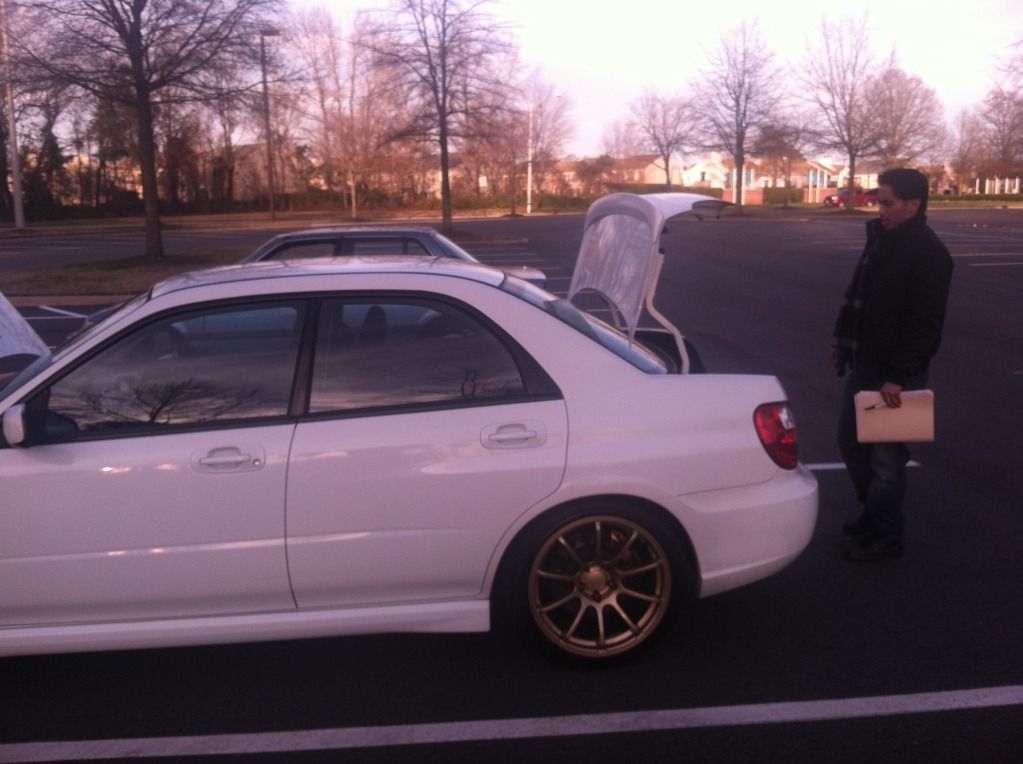 General look around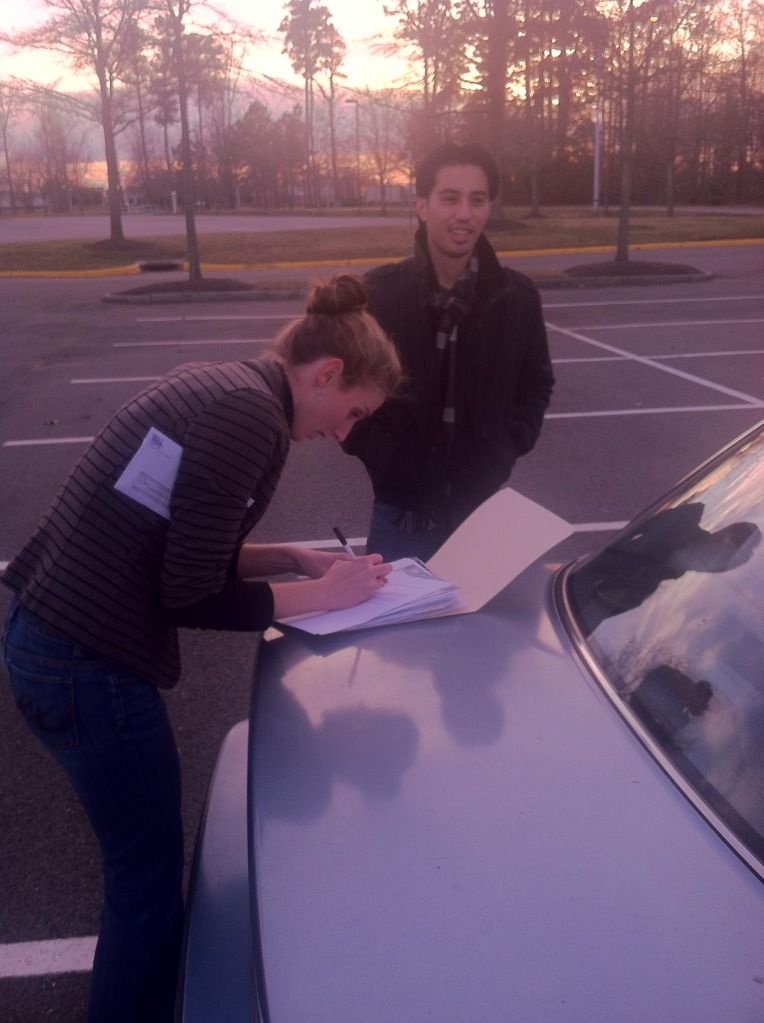 Doing the deed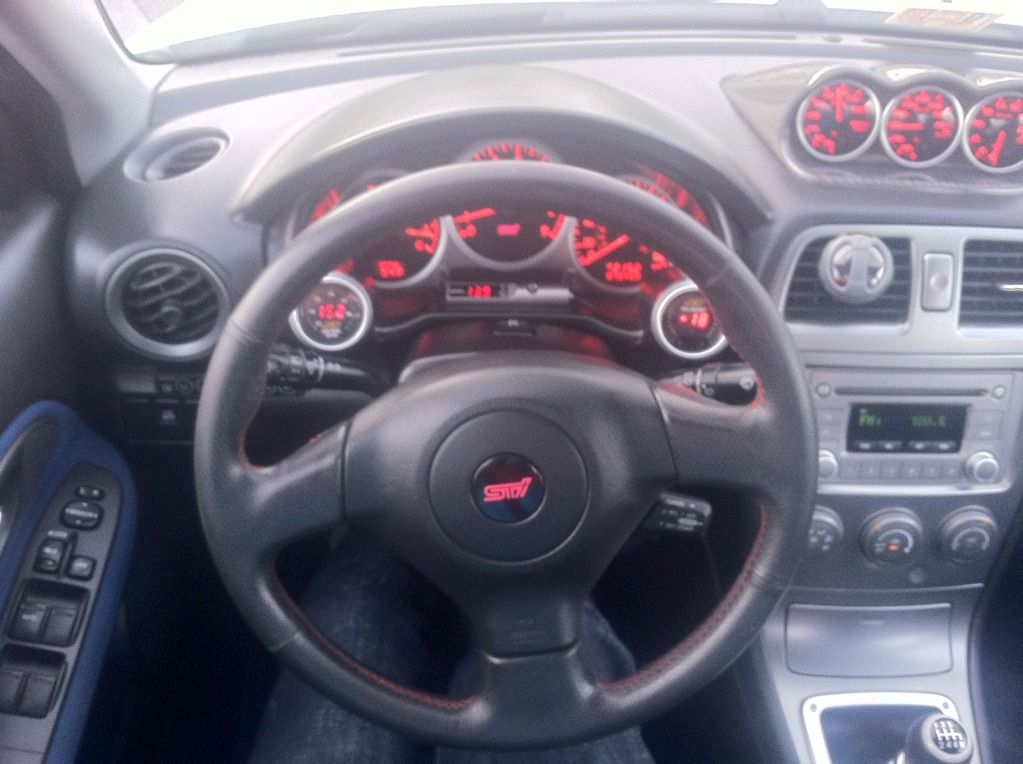 Boner jamzzz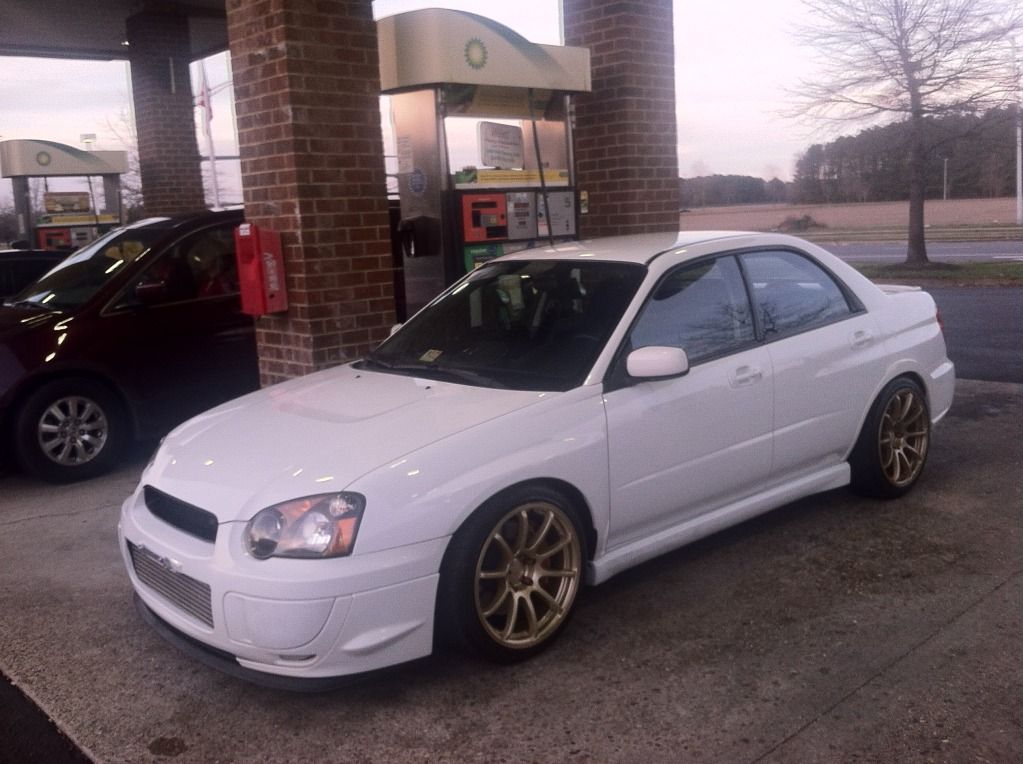 Obligatory gas station pic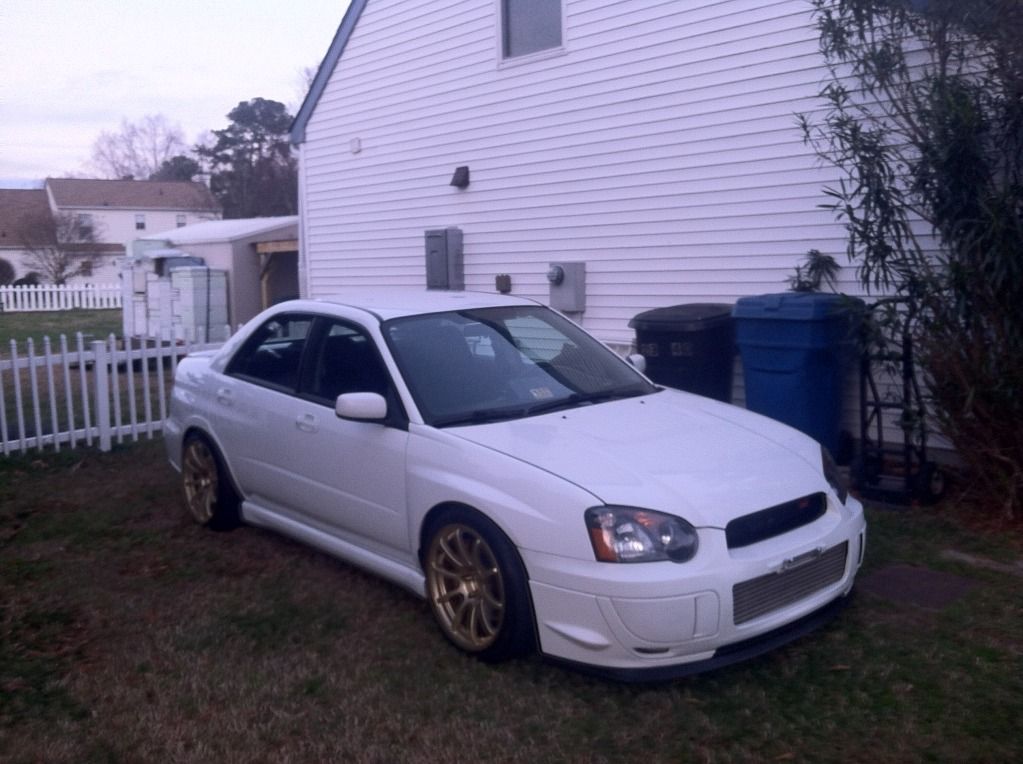 Storing it in my sideyard all white trash like
Last but not least, right after I dropped it off
01-06-2013, 04:17 PM
01-06-2013, 06:35 PM
+RepCarebearCrew
Join Date: Dec 2006
Location: Getting lap dances.
Posts: 17,222
Likes: 0
Received 0 Likes on 0 Posts
Re: Santa brought More Impatient a STD...err STI for X-mas
---






Best part, that I left out. To insure MI would PTFO, his wife crushed up Benadryl and drugged his drinks, so he was pretty fucking lit. 2nd drunkest I've ever seen him, and that itself was good laugh