Re-did my Vinyl Wrap for 2014
02-14-2014, 01:07 PM
Re-did my Vinyl Wrap for 2014
---
I don't know how many of you know what goes into getting a wrap done, but this is my old thread where I had an orange matte color installed:
https://www.vadriven.com/forums/auto...ang-gt-465260/
Changed it up for this year. Color is Army Gold. Depending on the light the color goes from Gold to Blue to Black to Army Drab Green. Some of you may like it, some of you may not but I just wanted to show some of the new stuff vinyl can do.
Anyway here it is: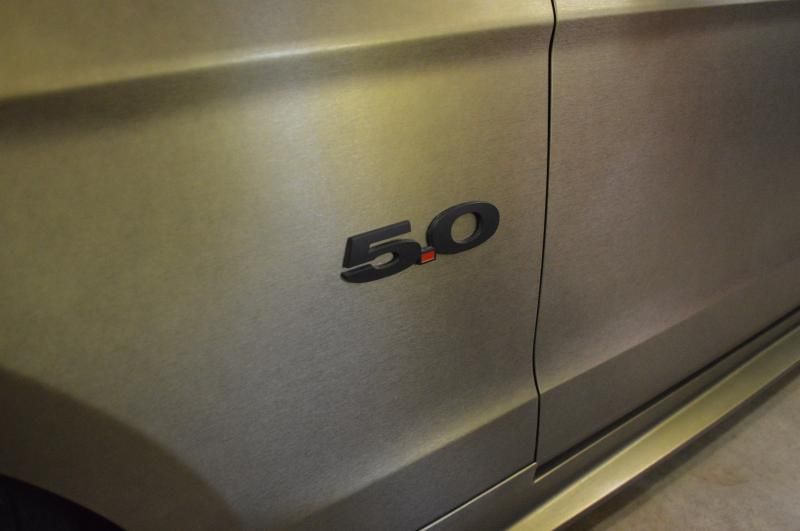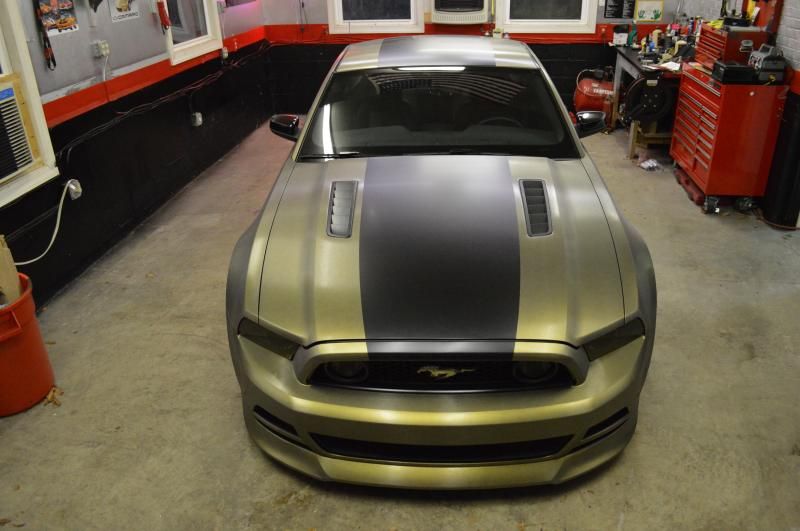 Also got rid of the stock cloth seats, and put these in: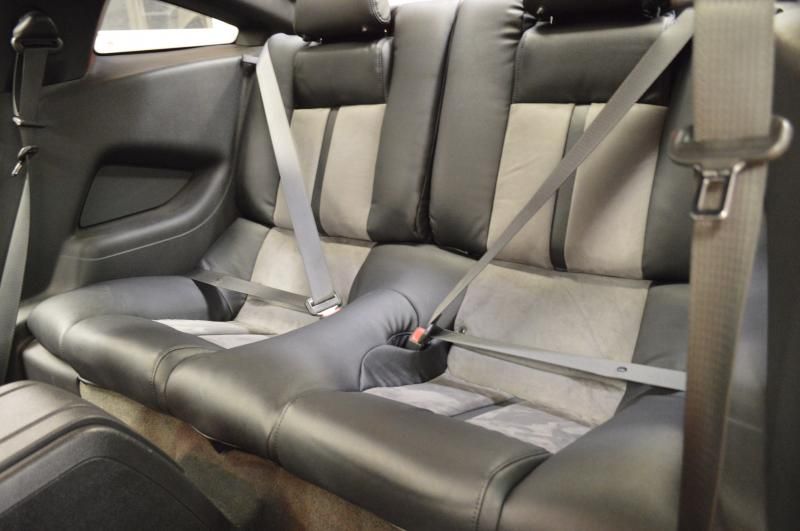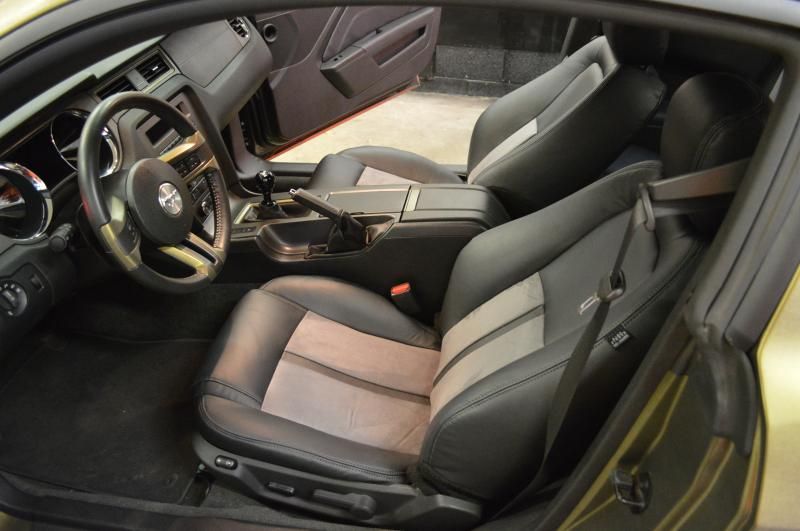 02-14-2014, 02:53 PM
Re: Re-did my Vinyl Wrap for 2014
---

Kooks Shorty headers, Cat deletes, Exhaust all the way back.

Needs a tune I just did the header install, should make 600 wheel. Currently at 550 wheel with the canned tune from Vortech.

Stupid Mustangs have a 2-piece driveshaft. So I gotta get one of them so I can race it. It scoots pretty good, but I usually roll into the throttle.
02-14-2014, 05:08 PM
WHITE TRASH
Join Date: Oct 2005
Location: I-64, I-464, I-264, I-664
Posts: 2,972
Likes: 0
Received 0 Likes on 0 Posts
Re: Re-did my Vinyl Wrap for 2014
---
Sharp. The 1st and 3rd pic make it look stainless, like a Delorean. Does the vinyl have a grain to it? or is it just the pictures?