My new Evo X gsr.
06-27-2013, 06:50 AM
My new Evo X gsr.
---
Well, my girls pregnant so I traded my 2004 built blow z06 making 805/752 for something a little less fast with four doors. I'm quite happy with it thus far.
2010 Evo x gsr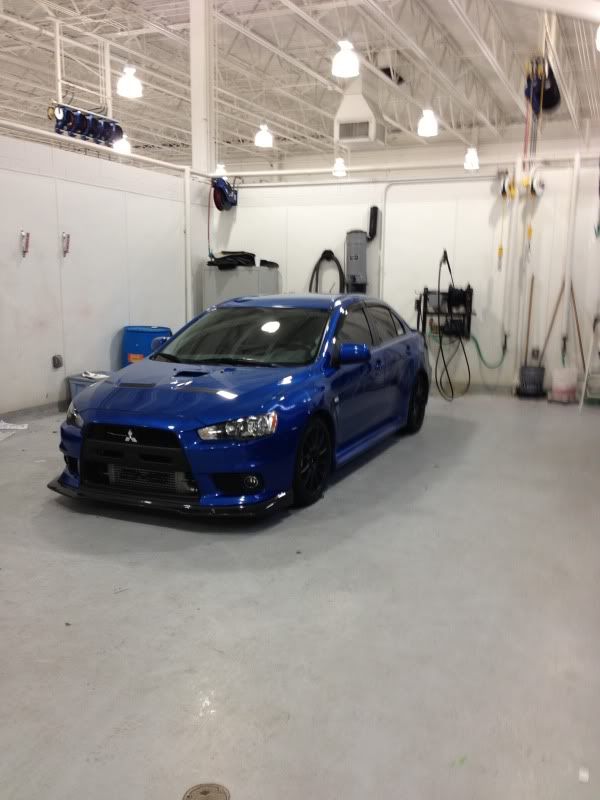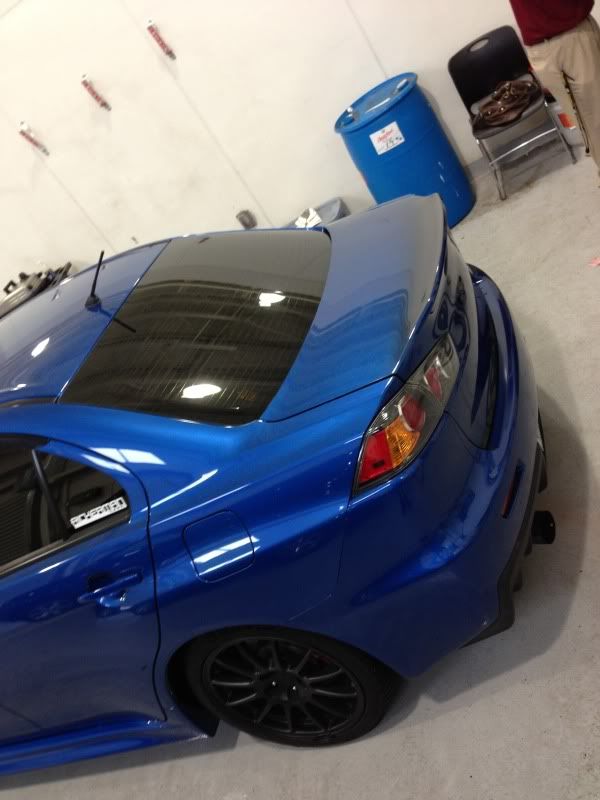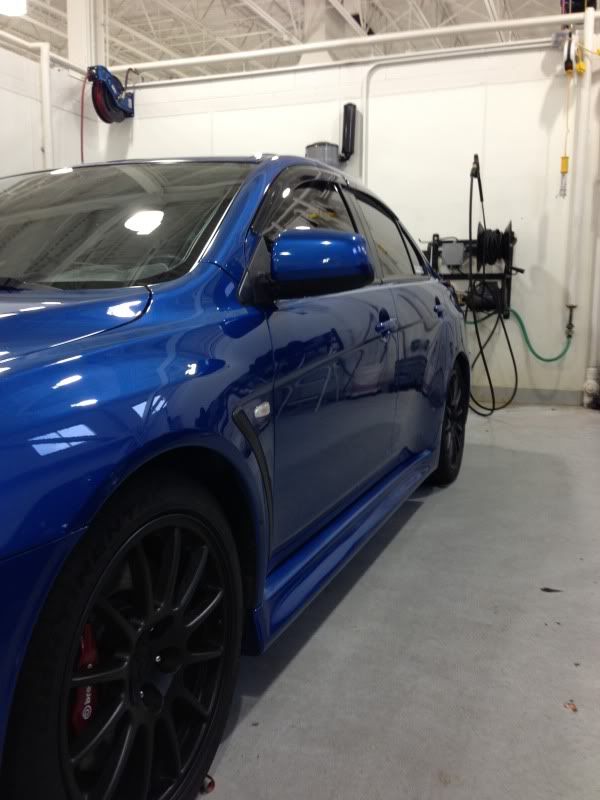 Pre trunk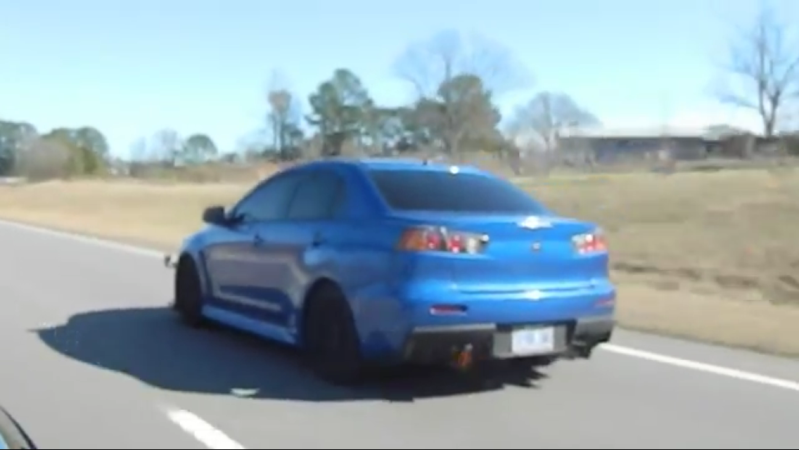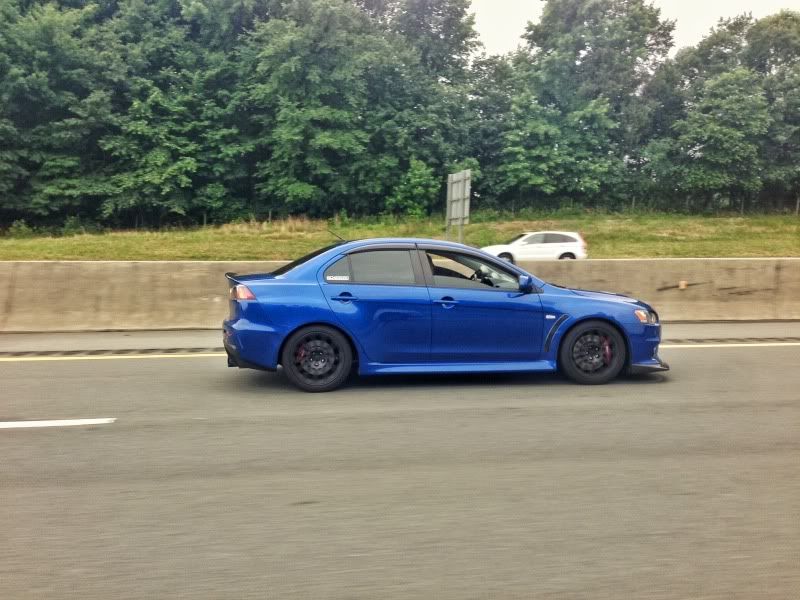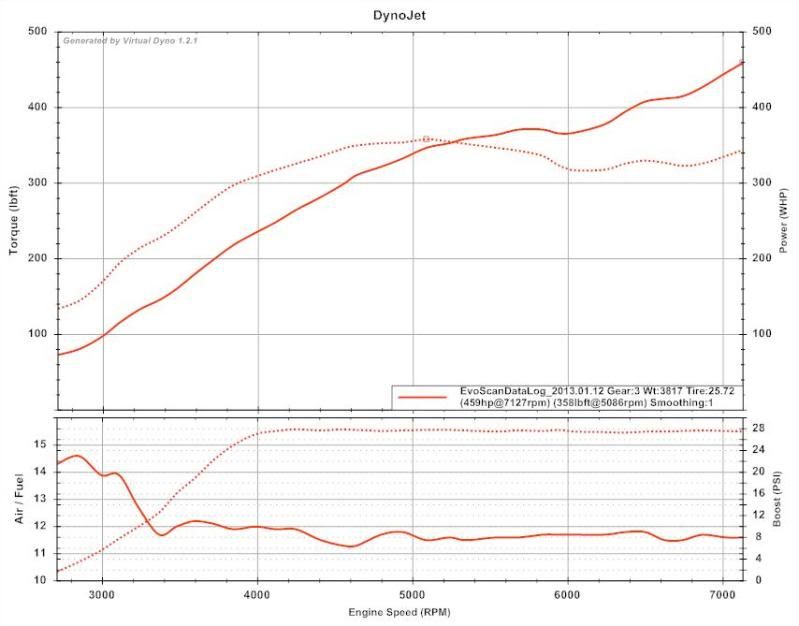 These are performance mods: has other misc done. Nothing serious.
2010 Octane Blue Lancer Evolution
Performance
-AMS Upper Intercooler Pipe
-AMS Downpipe
-AMS Mid Pipe
-AMS Front Mount Intercooler
-AMS Upgraded CMC
-AMS Bushing Kit
-DW 1000cc Injectors
-DW 65c Fuel Pump - sold for walbro 400lph
-MAP EF3 Coated Turbo
-MAP Shortrunner Manifold
-Synapse diverter valve
-Upgraded Wastegate
-Cobb SF Intake - upgraded to ams intake.
-Agency Power Exhaust
-Comp Clutch Stage 3
-Tactrix Cable
-Rickerman Tune
Thanks
---
Last edited by O Rly?; 07-17-2013 at

06:38 PM

.
06-27-2013, 05:40 PM
Re: My new Evo X gsr.
---
The exhaust is agency power dual ti tip. Idk if I like the ti ish...
And I appreciate it, I love the car. And pretty fun for what it is.



The vette is still local, new owner already did big red race valve and new tires. Still running good and splitting wigs.
06-28-2013, 05:11 AM
Re: My new Evo X gsr.
---
Oh wow we are really close then. We are 12 weeks, infact we go today to listen for a Heartbeat. It's weird for the first time in my life I'm not thinking "What's next for the Car" instead it's how sturdy is this crib? How much padding is in this car seat? Lol