My '91 MR2 with Gen4 3SGTE Swap
10-21-2013, 08:01 PM
My '91 MR2 with Gen4 3SGTE Swap
---
Some of you have seen the car around town (757 area) for those that haven't here it is.
The car started life as a red '91 with a blown engine. I swapped in a Gen4 3SGTE while retaining the stock transmission (S54). WireGap did my plug and play harness and PR1ME Performance built the installation kit. Suspension isn't anything special just Prothane bushings, new ball joints and S-Tech springs.
Bodywork and paint was done by Baddline Customs and Collision in Portsmouth, VA.
Took these at Little Island Beach this morning.
inb4 needs moar low / lose the lug nuts.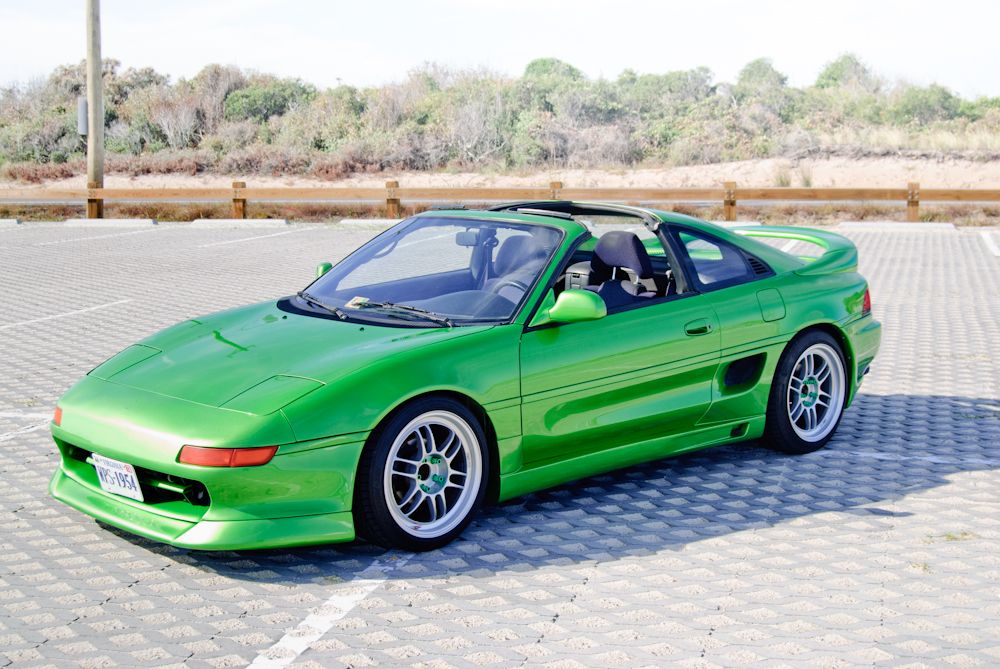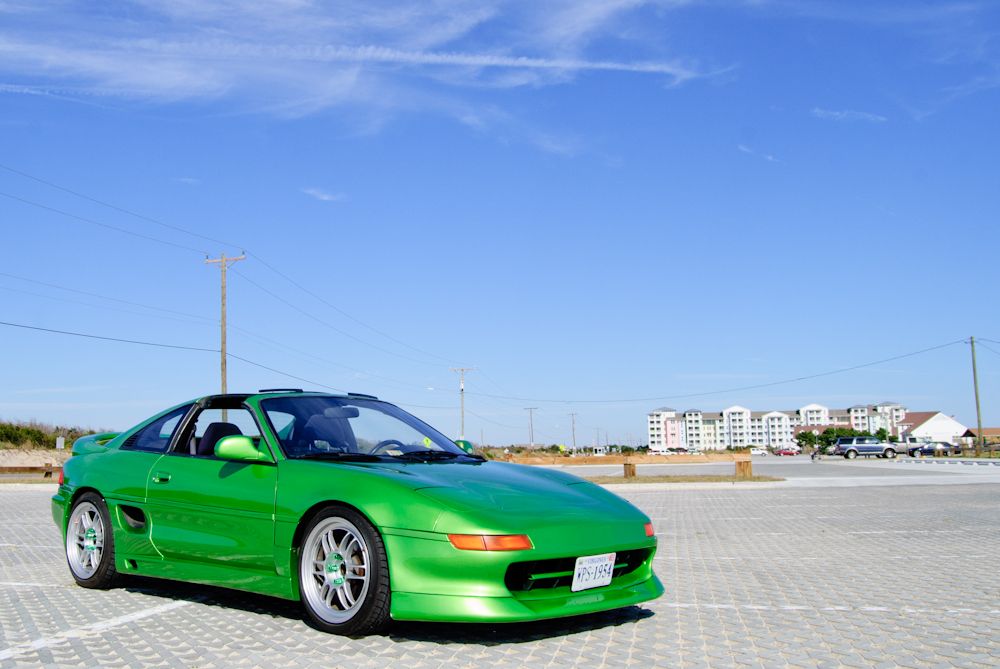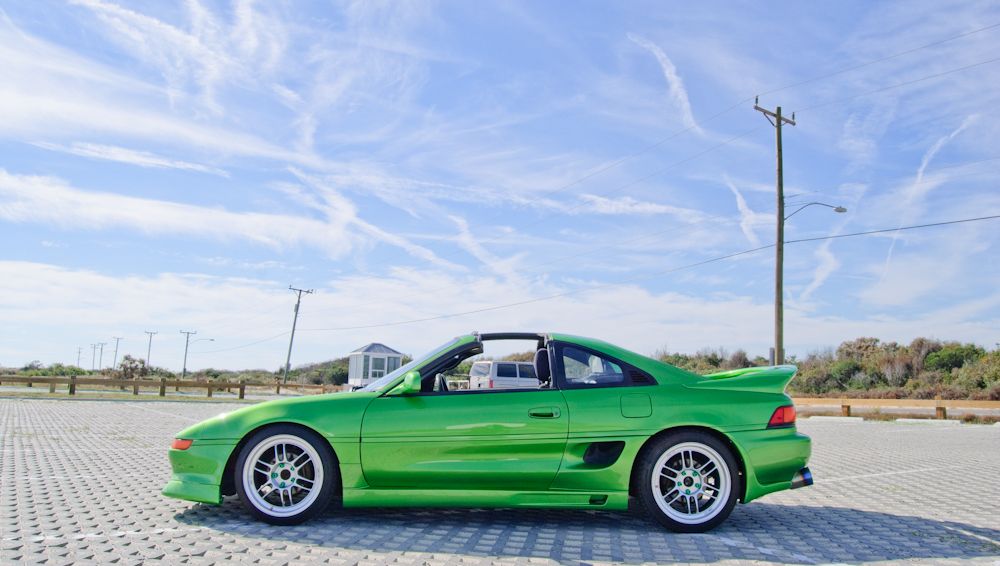 10-21-2013, 08:06 PM
Re: My '91 MR2 with Gen4 3SGTE Swap
---
That was the goal. I just wanted to build something that was eye catching without being obnoxious. The engine runs off a factory computer so it's amazingly reliable. Gets just under 30mpg mixed too.
10-21-2013, 08:46 PM
Re: My '91 MR2 with Gen4 3SGTE Swap
---
I like it, then again I always liked these cars. The lugs are super gay. Regarding the ride height I understand, no sense in having a slammed car in 757 in my opinion; there are plenty of places where you have to slow way down even with a SUV...........what they do with all the money they collect at traffic court is beyond me.
10-21-2013, 08:47 PM
Re: My '91 MR2 with Gen4 3SGTE Swap
---
I bought the lug nuts thinking "yeah...that might look cool" upon installation it became "ah...shit" I've just been too lazy to put the lugs that came with the wheels back on LoL.
10-22-2013, 01:48 PM
Re: My '91 MR2 with Gen4 3SGTE Swap
---