First project car in years! 280z
03-21-2014, 07:14 PM
Re: First project car in years! 280z
---
Oh, cool, let me know. From what I've heard, you mostly need the ECU, MAF, and maybe distributor. But either way, let me know, we've got tons of Z31 parts sitting around.
I meant VG30E, not a DE. The DE is too big, would look funny in a S30.
Would probably be a lot more work to swap in too.
03-21-2014, 07:35 PM
Re: First project car in years! 280z
---
I have no will power!! After drooling through google images for a good while, I made some inquires on fender mounted mirrors.... Saw a used set priced decent and jumped on it! I was really trying not to buy looks enhancing parts until I had it in the road
03-21-2014, 07:43 PM
Re: First project car in years! 280z
---
Haha, I know how that is. They should look good though, pretty unique around here too. I'm not sure about f'burg, but of all the S30s and S130s I've seen around Richmond, I don't remember any with fender mirrors.
04-13-2014, 02:38 PM
Re: First project car in years! 280z
---
Between work and getting wedding stuff ready, I haven't had to much time to make any progress. But today I made some time to take care of some little things. Dropped the gas tank, removed the front and rear big ugly bumpers (got a slimmer 240z front bumper on the way), and installed fender mirrors.
Next I'm hoping to clear up some time and replace the vacuum and fuel lines. Then hopefully see if it will crank over!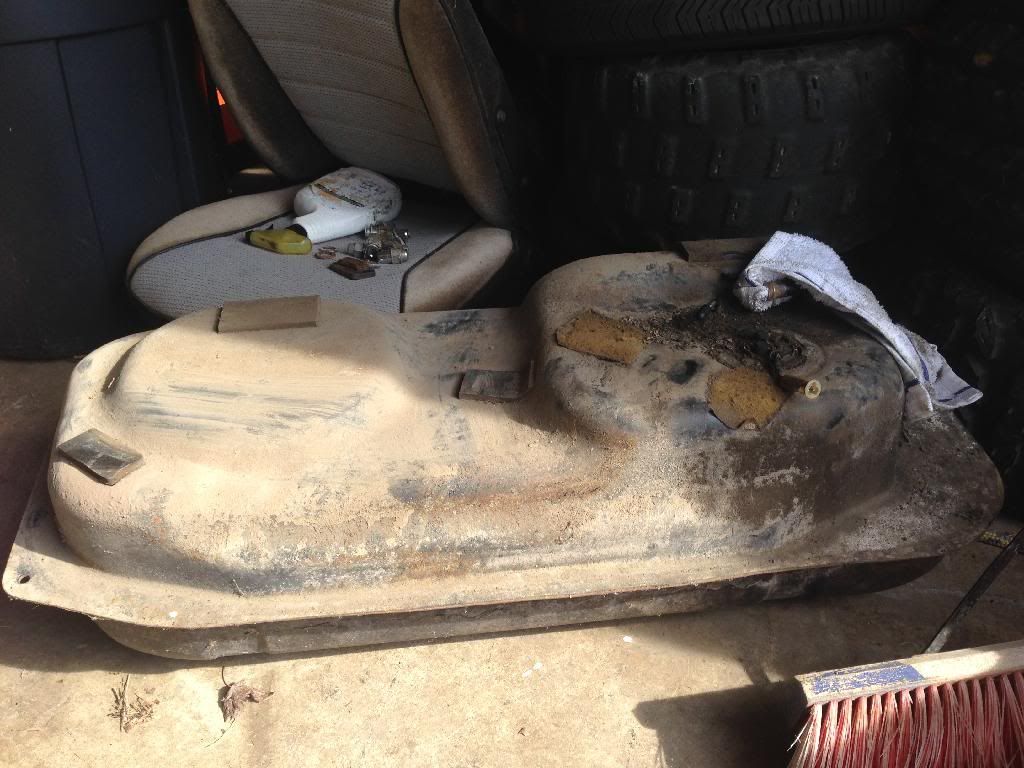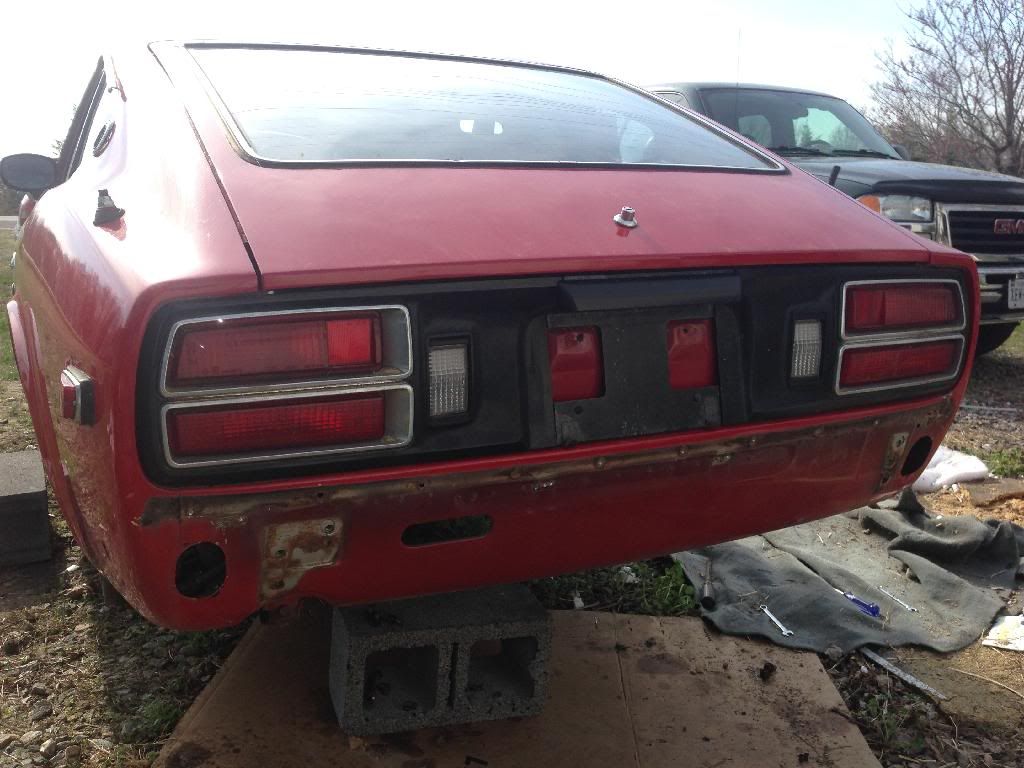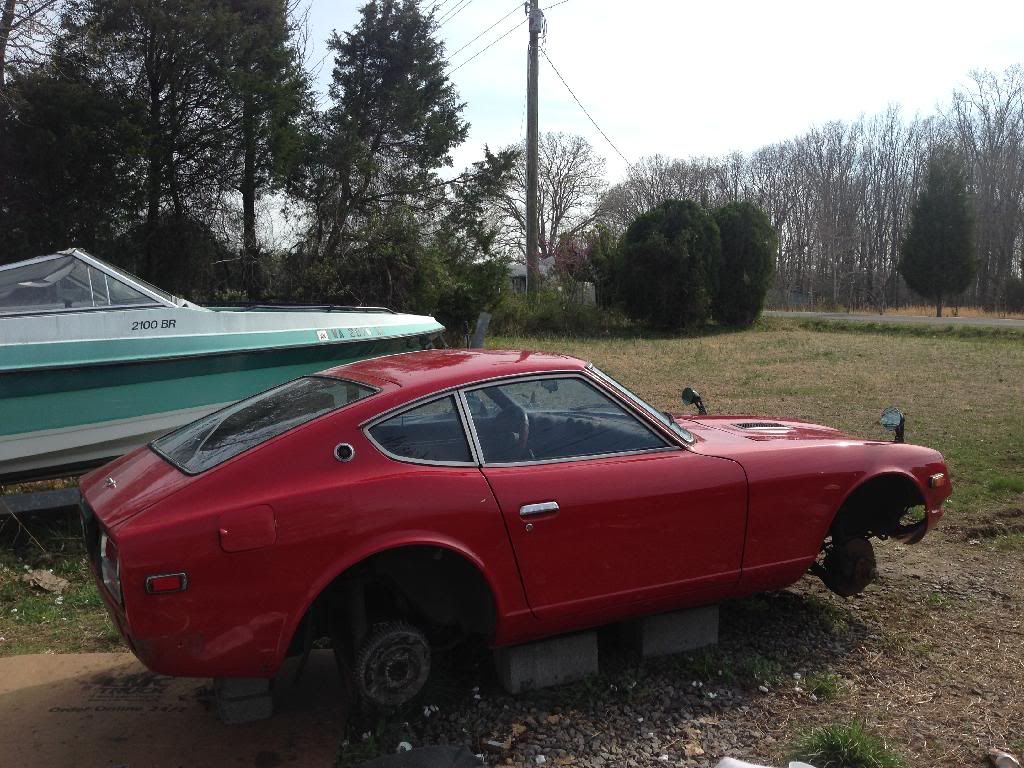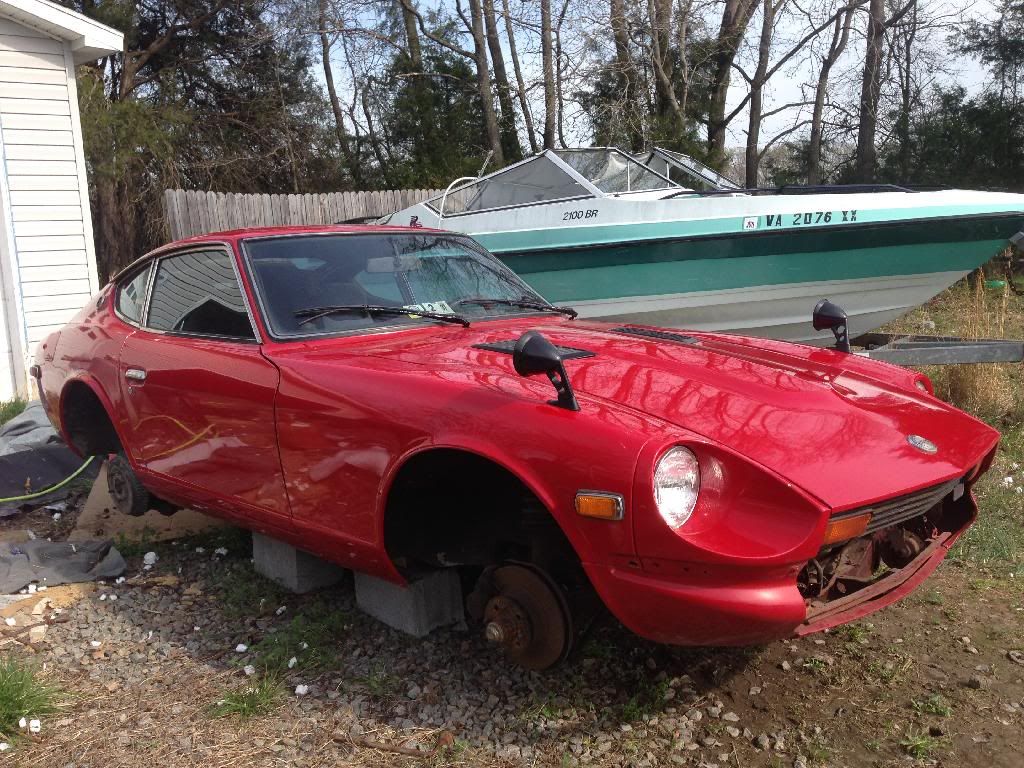 And while I was poking around under there I found this bad boy!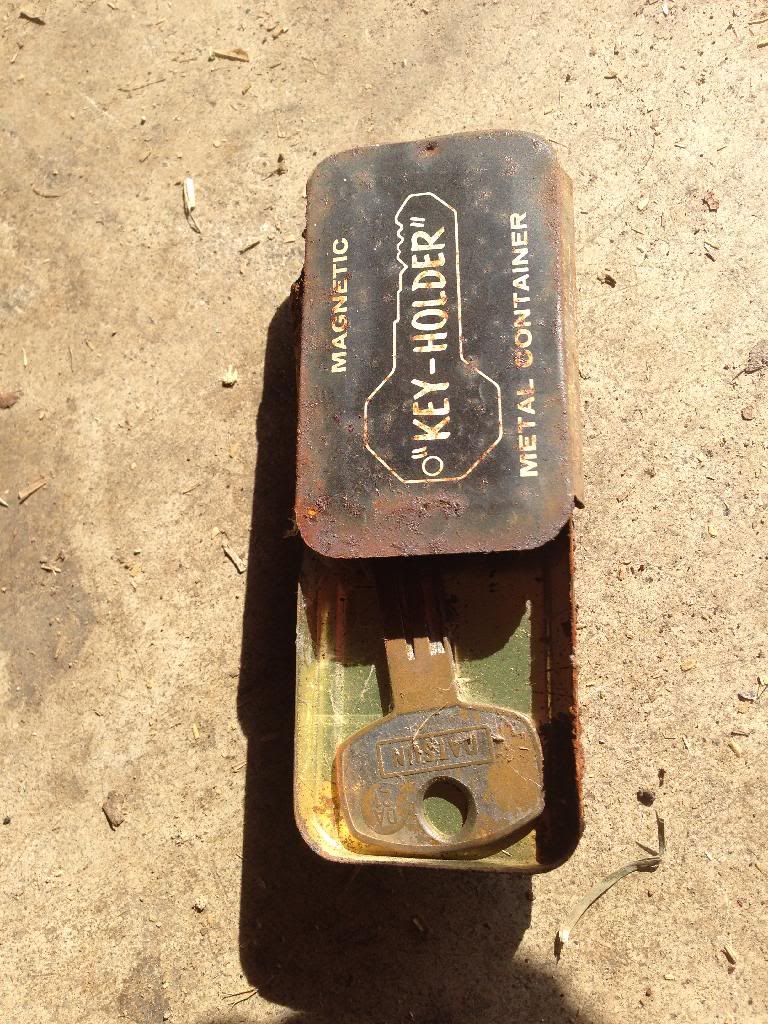 12-15-2014, 11:15 AM
Re: First project car in years! 280z
---
Not to much to update on. I finished replacing vacuum lines, and found some wires that were cut and redid those. That led to getting it started for the first time! Next step is taking apart the suspension and brake system components to see what I can clean up and use and what needs replaced. Car is still stuck out at my dads so I don't get to mess with it as much as I want
12-30-2014, 12:40 PM
Registered Member
Join Date: Jul 2004
Location: Charlottesville
Posts: 774
Re: First project car in years! 280z
---
Nice looking project! I picked up an 82 zxt that I am using for parts, it's pretty beat up. I am probably keeping all of the stuff you would really want but if you need any parts I am just over an hour from Fredericksburg.