First project car in years! 280z
03-21-2014, 07:34 AM
First project car in years! 280z
---
Been several years since I took on a project car, so I decided to dive back in with one I've had my eye on for a long time. Found myself a decent 78 280z that's been sitting for years. From the outside the car isn't to bad, but it does have its typical rusting areas in the floor boards and under the battery tray. Apparently the car ran when the previous owner got it, but stopped and would only crank. Car ended up set to the side and owner bought a 370z instead.
Going to check it out.
Picking it up!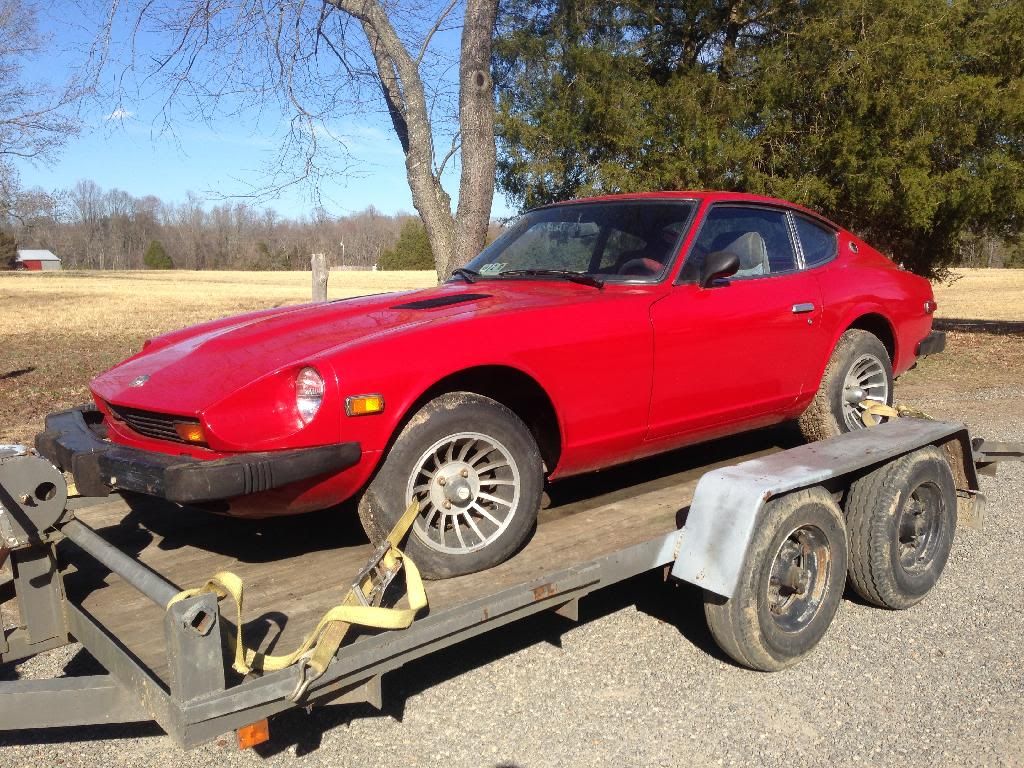 Dried up and dirty.
Old rusty.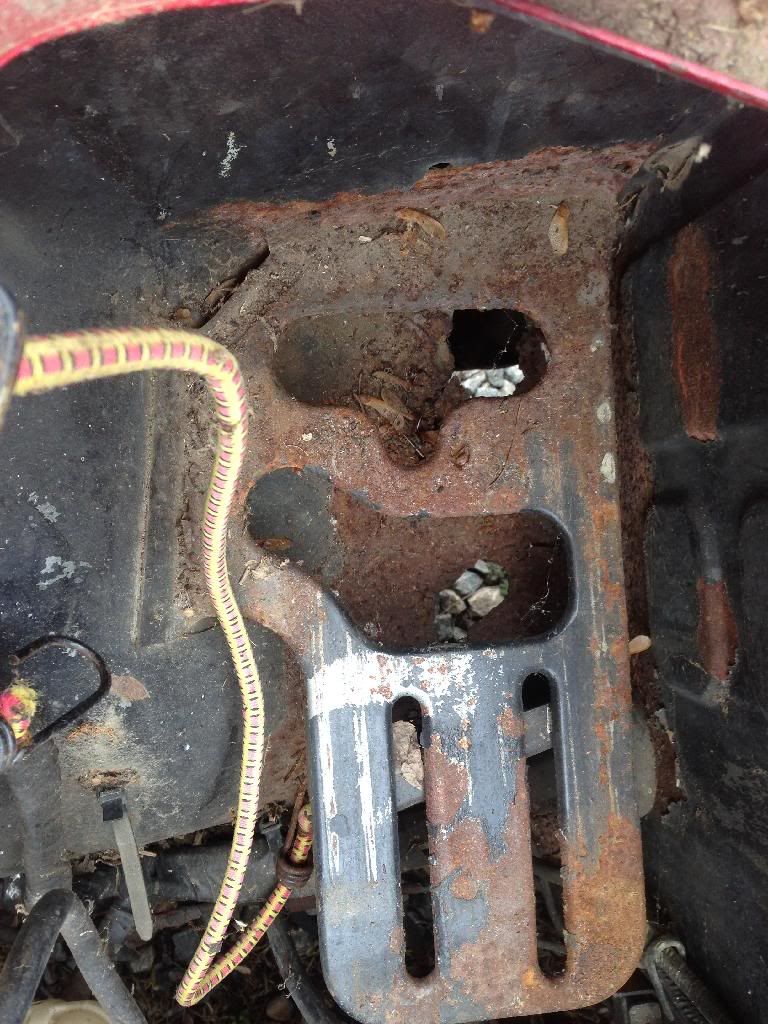 Stupid dealer add on sunroof!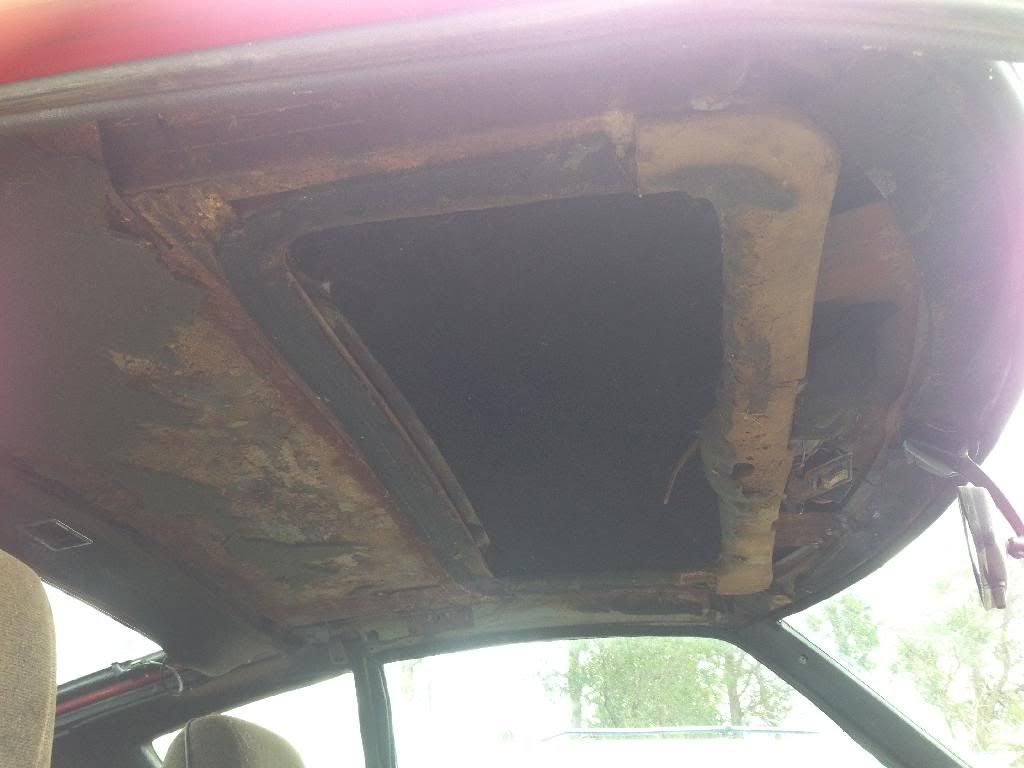 Short term goal is to get it road worthy and just be able to drive it for the next couple years. Then when I get a place with a better work area, I'll tear it down and replace the rust areas and throw in a L28et.
Right now my next step is to give it a tune up, replace fuel and vacuum hoses, then see if this engine is still good to go!
03-21-2014, 07:37 AM
Re: First project car in years! 280z
---
If anyone has any experience with these old Z cars I'm open to tips and suggestions! Also if anyone has seen any of these in there local salvage yard I could use some help sourcing some interior parts...
03-21-2014, 08:43 AM
Re: First project car in years! 280z
---
I scraped all of my plans for a tracked evo and had decided on doing an old s30 as well. I'm still in the market for that perfect chassi to start with...

So what's the plan man? Staying true to the datsun/nissan powerplant or going the usual small block route? The inline 6 they came with were pretty stout and were considered to be bullet proof engines.
---
Last edited by Hooch; 03-21-2014 at

10:22 AM

.
03-21-2014, 08:47 AM
Re: First project car in years! 280z
---
I'm going to stay true with it... Fix up the L28 for now, then when I put it away for all the major work I'll upgrade it to a L28et. Such a strong motor, and the et can make the power I want easy enough!
03-21-2014, 10:18 AM
Re: First project car in years! 280z
---
+reps

Man, it's such a releif to hear you say that. I was really hoping that you weren't going to toss a v8 at it lol.

Good find, I hope you keep us all up to date. I'm really interested to see this thing come together.
03-21-2014, 05:38 PM
Re: First project car in years! 280z
---
If you want to stay Nissan but want more power than the L28, VG swap it. Also, if you go with a fuel injected L28 later, looking into doing the Z31 conversion for the engine control electronics. Also, if there are any parts off of a Z31 you want for it, let me know. My brother or I likely have them. I know there are some parts from the Z31 the S30/S130 guys like to use, just not sure exactly what.
03-21-2014, 05:56 PM
Re: First project car in years! 280z
---
I'll have to research and see what parts can be used for what and possibly get back to you. And actually my L28 is already fuel injected, they made the switch in 77.