blah's Cool Euro Car Thread
07-26-2010, 08:04 PM
Re: blah's Cool Euro Car Thread
---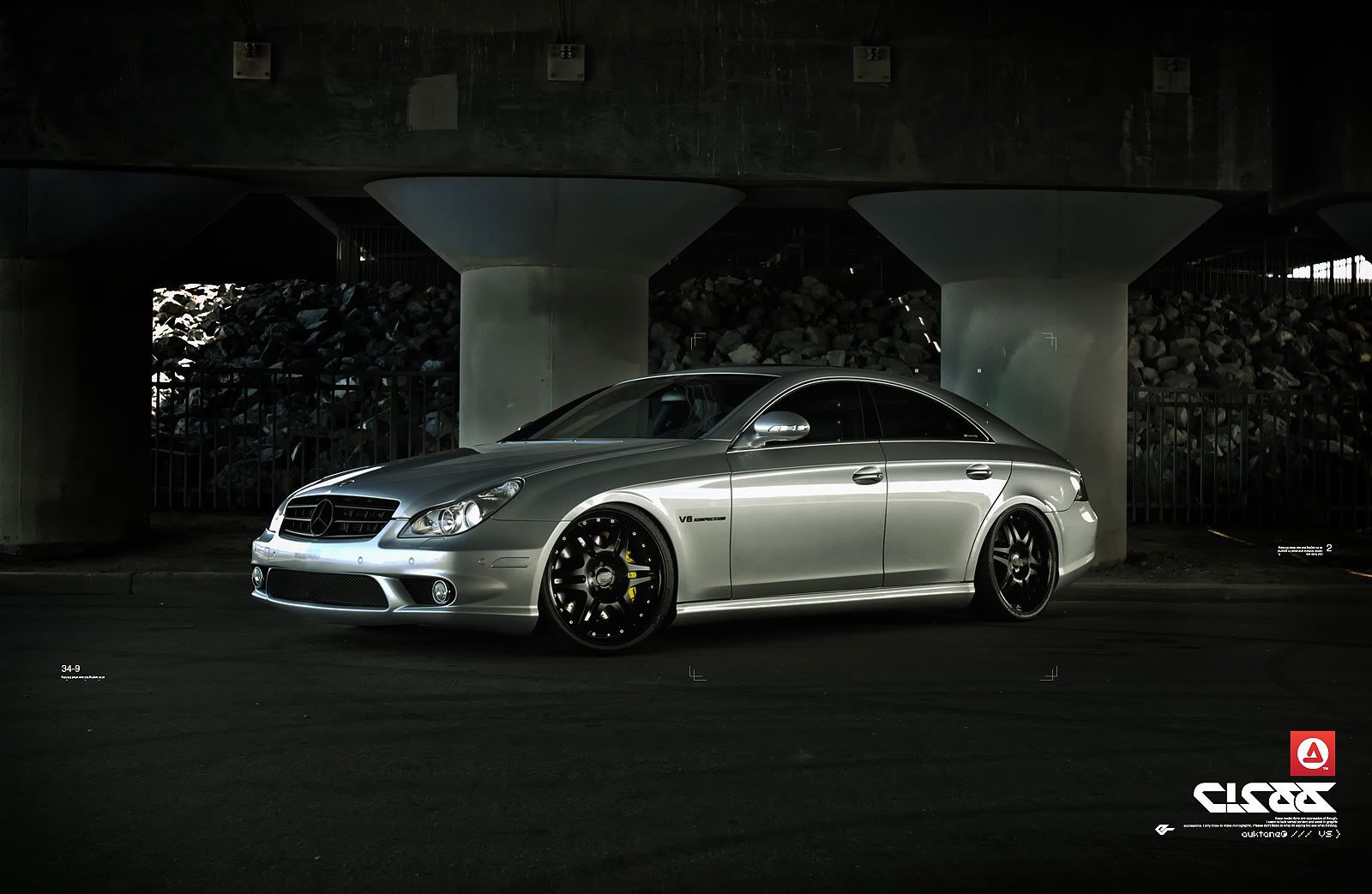 This resizing thing is killing me.
http://i248.photobucket.com/albums/g...br_CLS55_2.jpg
10-16-2010, 09:49 PM
10-17-2010, 01:59 PM
Re: blah's Cool Euro Car Thread
---


This is a 1985 380SE. I put in a rebuilt 560 motor with 10:1 pistons, euro-option tri-y headers, euro 500 fuel distributor with 560 injectors (kept the old K-Jetronic fuel injection rather than go to the later KE-Jet, and got rid of all the electrical correction), stainless factory replica downpipes from Timevalve (not that good, but the best thing out there IMHO unless you want to spend $1500 on custom downpipes), custom exhaust after that (Bassani resonator and Bassani muffler), and camshafts based loosely on the AMG cams (same lift as AMG, which is the most you can do while keeping factory valves and hydraulic lifters, but more duration than AMG). Bilstein HD shocks, and I keep going back and forth on whether or not I want to put in H&R springs.

The wheels (16x8, currently wearing 245/45 tires) are not the AMG pentas, but rather Ronal R9s. I won't call them knock offs, because it's hard to call a 16lb forged wheel that was independently designed a knock off, but they are VERY similar to the AMG wheels. I bought them instead of AMG wheels because they're cheaper, but then one day I saw the AMG wheels in person and I actually like these more.

Paint is not original, but it is Glasurit in the original color. Interior was a junkyard find in the original color,not perfect, but much of it is 9/10, the driver's seat is 8/10 (but the seat springs are still 10/10).

Plans for the near future:
bored out throttle body (I have a spare throttle body and lower manifold, I just have to get around to doing it)
ceramic coat lower manifold and throttle body
go back to the electronic fuel injection controller I have that works with the CIS (first one broke, finally got a replacement warranty repair, but the new ones are different so I have to redo the wiring for it).

Plans for the distant future:
get another set of heads and another upper intake manifold, and port them both out
lumpier cams and valves with longer stems so I can still have hydraulic lifters
MSD ignition (apparently these can make pretty significant gains on these cars if you have 10:1 pistons, once you map the curve)
---
Last edited by marlinspike; 10-17-2010 at

02:07 PM

.