1995 Audi UrS6 build
09-18-2015, 02:55 PM
Re: 1995 Audi UrS6 build
---
So I have attempted to sell this, and during that time I got some new tools and a little time, so have gone back to making her great. During the last few months I have had the timing belt done and now have the hood off. I am sanding it down, going to fill in the chips and then primer it. Once it is primered I will plasti dip it while I save up for a half decent paint job. Then I will move onto the roof and the trunk!
Also noticed that all of my spark plugs are fouled, and am guessing it is because of the coil packs on top, they are crap. Going to buy some new ones and get them on. Looks like I might keep her and put in some work to get her great.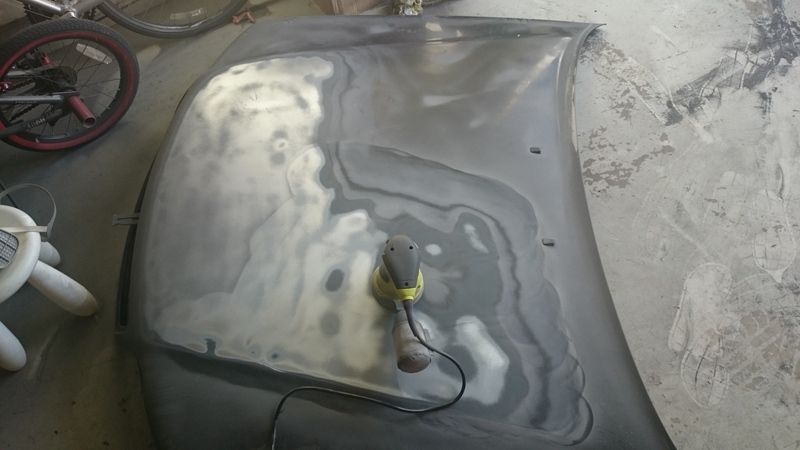 ---
Last edited by keefboz; 09-18-2015 at

02:59 PM

. Reason: added pics
10-05-2015, 07:37 AM
Re: 1995 Audi UrS6 build
---
Definitely a good call to keep, these only seem to go up in value or I'd have owned one already. First car was an Audi 90...would love to do a Quattro turbo build. Just cool quirky looking sedans:
10-12-2015, 03:05 PM
Re: 1995 Audi UrS6 build
---
So one of the mounting tabs on the steering rack broke off in transit. This weekend I replaced the plug and plug boot, finished sanding down the hood, primered it, then put a couple coats of plasti dip on there so it doesn't look like a bag of dicks. I also removed the trim under the head light, sanded that down to remove the rock chips and dipped them also.
Oil was getting to the plugs so I have a seal kit coming tomorrow, will get that installed next along with de greasing the inside of the engine bay, to help me find where all the leaks are coming from.