1995 Audi UrS6 build
09-17-2014, 05:38 PM
1995 Audi UrS6 build
---
About 4 years ago I bought this bad boy from this very forum and started a build, however I had to leave the area for a few years so put it on ice. I'm now back and am at it again, here is what I have done so far....
How the engine bay looked when I got it
I replaced the turbo which was stock, with a GT2871R and everything else that came with the kit (new tune, injectors, fuel pump, springs and hoses/lines). I installed a new CAI which takes it away from the turbo and all that heat.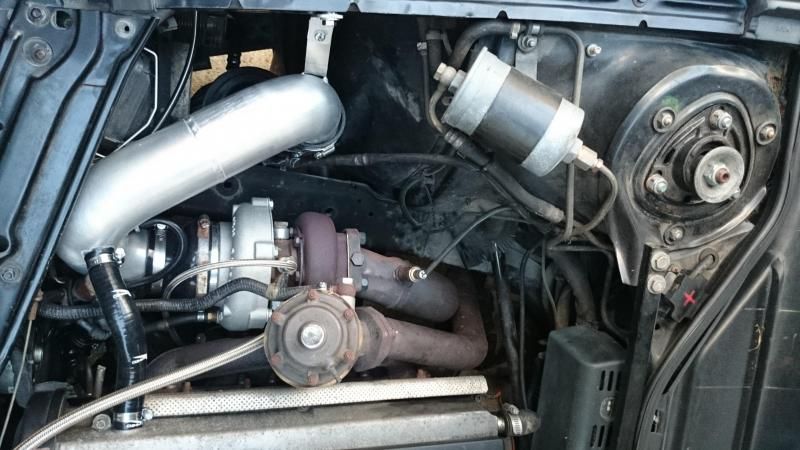 I did a few cosmetic things also, and changed all the fluids after taking it out of storage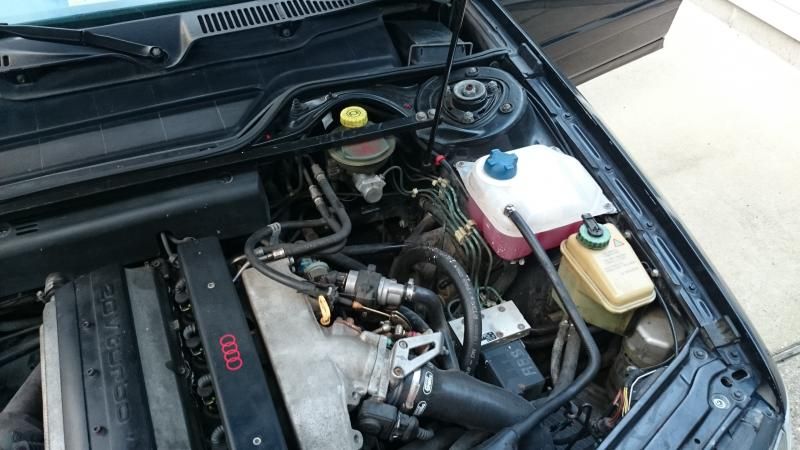 I am currently redoing the strut mounts, and will continue to fix little things. My next big purchase is a FMIC to replace the SMIC.
Other mods the car has are, blistien shocks and springs, drilled rotors, aftermarket head unit and speakers, 2.5" to 3" custom turbo back exhaust (it's way too loud and will be replaced eventually), B5 S4 wheels (I think), stage 2 south end clutch, forge DV/BOV and clear corners.
Here is how she looks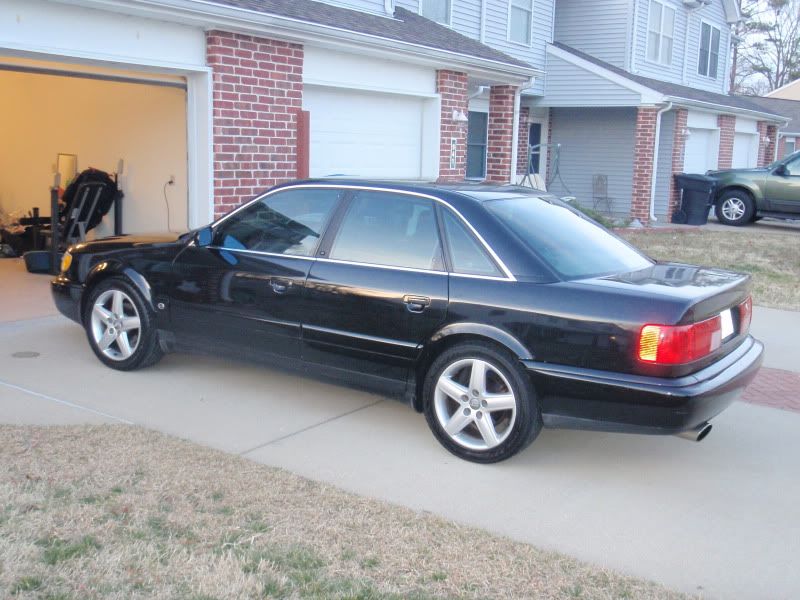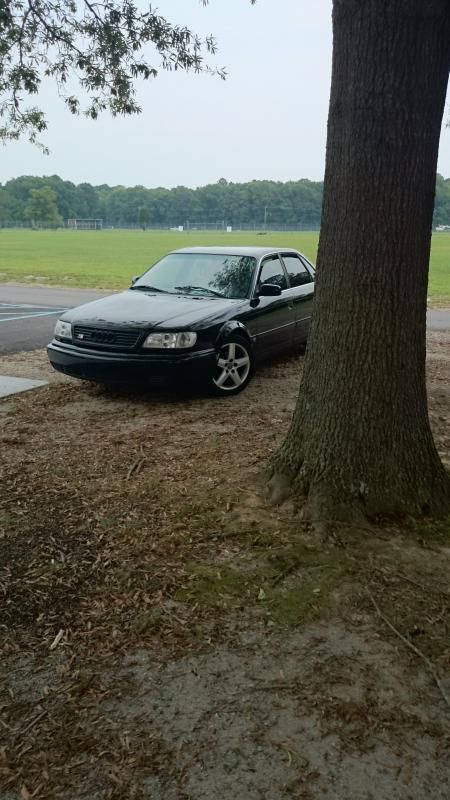 ---
Last edited by keefboz; 09-23-2014 at

03:49 PM

. Reason: Added
09-18-2014, 10:28 AM
Re: 1995 Audi UrS6 build
---
Tidy build! Given my first car was an '88 Audi 90, always have a soft spot for these Audi's. That motor in an Audi 90 Quattro or Coupe...mmmmm.

What kinda power output on this setup?
09-18-2014, 04:40 PM
Re: 1995 Audi UrS6 build
---
Probably looking at 300+ HP to the wheels. Once I get a FMIC and a Hi flow intake manifold I think it will be around 350.

Bad news is today the altenator died on me. Having it rebuilt and sticking it back in tomorrow. Buying a daily in the mean time.

Thanks Saavedro88!!
10-09-2014, 03:17 PM