For GoPro users looking for roll bar mounts...
08-23-2013, 09:59 AM
Racetracks
Join Date: Nov 2002
Location: How long is a piece of string?
Posts: 15,671
Likes: 0
Received 0 Likes on 0 Posts
For GoPro users looking for roll bar mounts...
---
I needed something higher temp and more durable than the shitty polycarbonate crap that GoPro sells, and accidentally stumbled on this mount while looking for something else on Pegasus' site. It works well for what I need, and should also be perfect for taking track video, but that's not what I do so I'm just guessing.
Pegasus Auto Racing sells this cool roll bar mount in a few sizes:
https://www.pegasusautoracing.com/pr....asp?RecID=269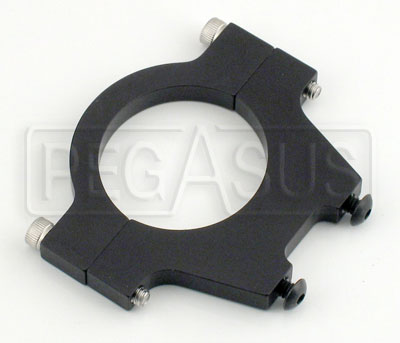 Which mates perfectly with this aluminum GoPro mount:
http://www.acecosportgroup.com/shop/...m-adapter.html
Just add 8-32 flat head screws and stir (it should be fairly obvious that the included button head screws won't work).... It even points the camera in the proper direction.
The K-Edge mount is admittedly expensive (I think I paid $17 each for them, which is rediculous for a such a small piece of billet...) but they work well. We've made a few other mounts using the K-Edge parts because they're universal and therefore really easy to bolt to whatever you want.
Good price on the K-Edge mounts here, it looks like the price has gone down recently:
http://www.jensonusa.com/!v5jjXE6B39...-Generic-Mount
---
Last edited by Fabrik8; 08-23-2013 at

10:04 AM

.