Stolen Thread ... read before posting
07-02-2008, 07:43 AM
Stolen Thread ... read before posting
---
GUIDELINES
You've had something stolen
Be sure to post as many details as possible, pictures are always a plus.
Edit your post if you have any updates, don't make another post.
You have information about a stolen item
PM the person, don't make a post.
Everyone else thinking about making a post
This includes things such as: "man that sucks" "hope you find it" "thieves should rot in hell" et cetera.
DON'T BOTHER POSTING!
Any posts that don't follow the guidelines will be deleted and you'll probably get an infraction too.
__________________
Got a 1995-1996 240SX? Want a new front bumper?
Check this out.
Posting on drag first to try and avoid shipping it.
10-11-2008, 11:43 AM
Re: Stolen Thread ... read before posting
---
pm me with any info or call me at (757)288-9746
then and were:
stolen from chapel lake apt off laskin road between 12am and 3pm(when i noticed it was gone)
the car:
93 RED CIVIC HATCH
FLAT BLACK HOOD
17" KONIG RIMS
CF DUCKBILL
B20VTEC SWAP(gsr head and tranny, b20b block, red and white valve cover)
LOWERED ON SKUNK 2 SPRINGS
DRIVE SIDE REAR QUARTER PANEL DAMAGE RIGHT BY DOOR JAM. ALSO HAS RUST ON DRIVER SIDE WHEEL WELL
NO SIDE MOLDINGS AND MOLDING HOLES ARE FILLED
pic: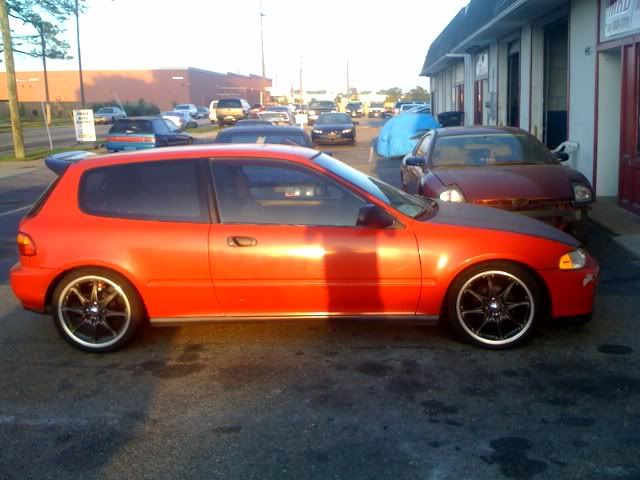 i dont expect to get get my car back whole. i just want whatever i can get back back
and catch the people that are doing this shit.
---
Last edited by slowMR2; 10-12-2008 at

11:22 AM

.
10-12-2008, 09:24 PM
Re: Stolen Thread ... read before posting
---
Hey guys, my buddy's GSXR 1000 just got stolen about 30 mins ago. One of our neighbors saw some dudes acting weird in the parking lot until they finally took the bike. Apparently they picked it up and took it in a van. Don't know the color.
Let me know if you see it around and if you have one, keep an eye on it and be on the look-out for assholes like these.
Location: Va Beach independence area
Contact: Me ASAP
UPDATE: They saw the van around Lake Edwards area with three african-american inside the van.
Here it is.
It's a blue/white 07 Suzuki GSXR 1000.
Mostly stock with a full Yoshi pipe, license reloc and sawed off brake/clutch levers.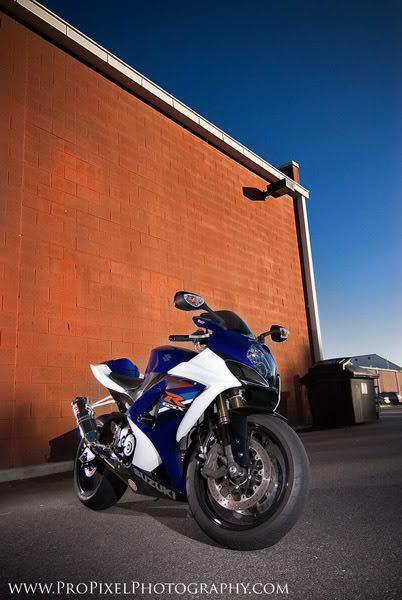 Thanks a lot.
01-19-2009, 12:21 PM
Kawiboy
Join Date: Mar 2003
Location: Yorktown
Posts: 74
Re: Stolen Thread ... read before posting
---
Hey everyone. My integra got stolen last night and I wanted people to know so if they saw it they could report it or call me. It's really noticable if you are into cars. It is a maroon 98 2door LS, it has a carbon fiber hood and JDM front end, with tinted windows. Tag number is KJD-2873. Please, if anyone has any information please contact me ASAP at 757-876-9499, I will even give out a reward for info leading to its recovery. It was stolen a block from ODU so it still might be around that area.
01-23-2009, 05:41 PM
Re: Stolen Thread ... read before posting
---
Vehicle Stolen
: 1996 Acura Integra 4DR GSR
[B][U]Location: Newport News
Time Stolen
: Jan.23rd Between 11pm and 7am
Color
: Nighthawk Black Pearl (looks black and has hunter green engine bay)
Exterior
- JDM Front End w/red Type R emblem ( Car also has Honda badge on the rear w/no H emblem)
- 25% window tint all around (rear glass is messed up along the top and has residue)
- 98+ Silver trim along the bottom of the windows (96 Black trim along the top)
- 98+ Red OEM taillights
- Shaved rear antennae
- OEM Window Visors
- Viper Alarm 5002 model
- Windshield has about 3 eraser size rock cracks with the most prominent one on the right side
Also missing right side windshiled molding
Interior
- Tan OEM front seats ( rest of the interior is black)
- Type R rear seats
- Type R center console
- Kenwood deck
- Black dash has oval indentation just above climate control
- Spoon black shift knob (missing spoon label)
- Missing 3rd brake light
Wheels
- 15' Drag DR20 machine faced w/ black
- 205 50 15 Nitto Neo Gen Tires w/o center caps
Suspension
- KYB AGX's w/ Skunk 2 race springs
- Tein front and rear strut bars
- Silver Tenzo tie bar
- Apexi axleback exhaust
- Gold Blox Rear LCA's
Engine
- B18C1 (valve cover has been stripped and half assed polished)
- Godspeed Aluminum racing radiator
- Skunk2 intake manifold
- DC header (banged all to hell!)
---
Last edited by AdubsGSR; 08-19-2009 at

01:14 PM

.
01-28-2009, 05:25 PM
Re: Stolen Thread ... read before posting
---
My integra was stolen late Monday night or early tuesday moring im located near city center. doubt i will ever see this car agian or any thing out of it.but i whould like to see who ever is stealing this cars put away.So if any one has any info jus pm me.now on to the description.

95 integra Ls
vin-jh4dc4346ss018927
around 140k on odamter

Motor-
b16a2 its prety clean
v2intake
blue knock off spark plug wires
has low comp pistons
dc sport header
cat back apexi exaust

Trany-
ls trany
act stage 3 clutch
act lightned fly wheel

exterior-
98-00 front end conversion
Paint was black and a little rough
inside of back hatch is red
driver side fender is dented in a little where it meets up with bumper

interior-
all black
gsr front seats
new dash so diffrent vin
sony cd deck
sony amp and kicker 12in sub

I have pics on my fs thread
So if anyone has info lmk this ppl really need to be stoped.
---
Last edited by Nate29; 01-28-2009 at

05:58 PM

.
06-02-2009, 12:49 AM
Re: Stolen Thread ... read before posting
---
Name: antonio
Location: ocean front
contact: 757-839-0673
95 honda civic vx red
16 inch bbs knock off rims gold w/ polished lip
one piece ebay projector headlights
loud as hell
domo sticker above muffler
any help in solving the case will recieve cash reward.
---
Last edited by slowb16; 06-02-2009 at

12:59 AM

.
07-25-2009, 01:23 AM
BIKE STOLEN Please help/ Be on the look out
---
so its 5am and me and my buddy were hanging out at my place when we noticed his bike is now missing. we parked around 3:30am and i thought i heard a GSXR motor start up around 4ish but I assumed it was the Bike that he parked next to (nabors bike in apt complex). The key was in his pocket and it was having problems with the starter so he was having to push start it. why they took his bike and not the other I have no idea.

the Bike is a 2006 GSX - R - 750 - black and silver - red LEDs Tennises plates Fort Campbell DOD stickers. missing screw from the windshield - two brothers racing exhaust - polished lipped wheels black in the middle with bullet head valve stem covers. Agency power silver stickers on both side off set from each other. tank has a few scratches at the crotch - bike has little over 10,000 miles on it. DC sticker on the front wheel cover...

He is reporting it to the police but if anyone see this bike please call Portsmouth Police at
757 393 5300 and report it or PM me.

Thank you
---
Last edited by aniretaKrace; 07-25-2009 at

07:57 AM

.
08-18-2009, 02:30 PM
Re: Stolen Thread ... read before posting
---
Name: Austin (vtec kid)
My buddys si was stolen yesterday off of pughsville rd in chesapeake at the bowling ally between 4:50am-9am
if anyone sees parts or my car please pm me
He forgot his password so couldnt make it on his name
rims are 16" polished slips with brand new toyo proxes tires
exhaust is apexi b16a2 motor with hytech replica header
skunk 2 im
cracked front bumper
accuracy automotive sticker in back window
i know it is prolly long gone but id like to find her